If you're coming off your freshman year, chances are you've learned how to survive the communal living experience (nightmare) they call the dorms. From loud neighbors, clingy roommates, and overcrowded bathrooms, you'll have some of your best and worst times in the dorms.
Hopefully you've made it past that and you're ready for your first taste of freedom living off campus. Whatever year you're in, keep in mind the struggle is still real when you live off campus… it's just different. You'll have to learn how to fend for yourself for things like food, laundry, and there's no longer staff to clean your bathroom. We at College Pads have lived it all, from dorms to dingy houses and even "high class" student apartments, so we put together some tips on how to survive your first year living off campus.
Pick the right place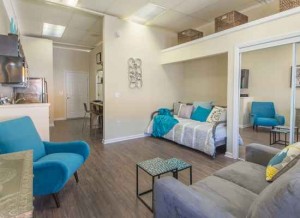 Granted, the typical college housing charm is inevitable to come with almost every student rental unit in existence, but make sure this is the right place for you. We've laid it all out in place, so why not set up showings at multiple places? Pick the area you want to live, whether that's close to campus or within stumbling distance from your favorite bar. Make sure to get a walkthrough and make your decision after you've seen a few places that you like. That being said, remember that no place will be perfect… it's just got to be perfect for you.  
Document everything before you move in
You'll thank me when you get your security deposit back. Take photos and write down absolutely everything that you don't want to get charged for when your lease is up. As long as you've taken care of this in the beginning, you won't have to pay for any damage you didn't create. Also, try not to burn the place down. This might be your apartment for your entire college career, or only a year, but treat it like it's your own.
Pre-plan with your upcoming roommates
As cool as it may seem to have 4 TVs in the living room, and 3 couches, and 3 coffee tables… space will be limited. Make a checklist (or just use ours) to ensure you have all the appliances and furnishings you need without duplicates. Moving stuff is a hassle, so you should try to only do it once.
For advice on moving, check out our moving tips post.
A clean home is a happy home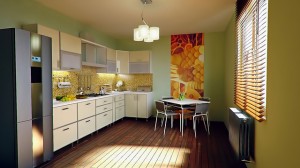 Your parents will probably buy you a ton of cleaning supplies at the beginning of the year, try to actually use those. Keeping a clean house might not be the most fun thing to do on a Sunday afternoon, but it will minimize the amount of time you spend sick in bed. And make sure you always have a clean pair of underwear.
Find a perfect balance for food in the fridge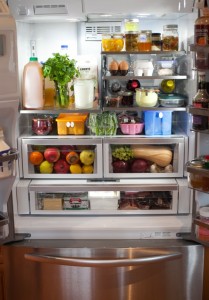 Buy food in advance so you're not overdoing it on Chik-Fil-A and McDonalds every night, sure you might love it now but your body will thank you later. Make several meals at once and freeze them, it's like the fast food you can keep in your home. Of course, you can't buy too much and hog all the room in the fridge, so work together with your roommates to find a healthy balance.
Pay your rent on time
Late fees are real, and nobody likes paying extra money the didn't have to. Same goes for utilities, if you let these slide they will come back and haunt you one day.
Don't be afraid of the maintenance man
That apartment of yours doesn't come cheap. Don't be afraid to call the landlord whenever necessary to make sure everything is in working order.
Keep the peace
Whether you end up liking it or not, you'll have to live with those roommates of yours until at least the end of the year. Keep an open mind and don't be afraid to speak up when you have an issue. Passive aggressive notes will only get you so far and an open line of communication will help make sure everyone is on the same page. Don't be afraid of conflict, but don't create it just for fun. Be mindful of your roommates and expect them to be mindful of you.
Be responsible
Those all night ragers are fun, I can't lie to you. But keep in mind why you're paying so much money to be in school and live in your totally awesome off campus apartment. Go to class, study hard, take care of your mental and physical health, but remember it's okay to take breaks, sleep in, and have fun safe and responsibly. You won't have an RA keeping you in check every night, so enjoy your freedom, but enjoy it wisely.