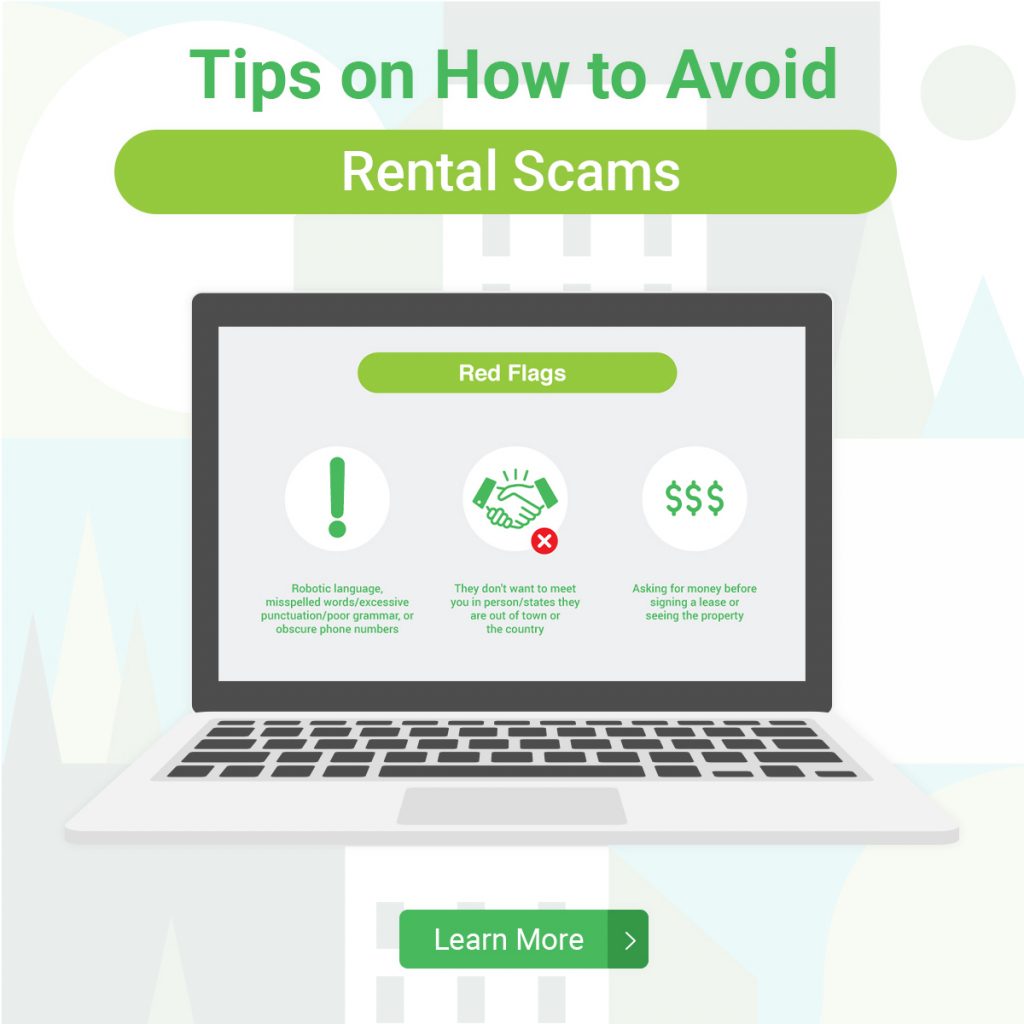 From Telemarketing scams, identity theft, to credit and debit card fraud we've all heard horror stories about scams, or even worse, fallen victim. Rental scams are prevalent across the nation and first-time student renters looking for off-campus housing are especially vulnerable to fraudsters because they often communicate with landlords and lack experience when it comes to renting.

College Pads surveyed hundreds of students across campuses nationwide and found that many students have encountered an online rental scam when looking for off-campus housing near their university.

Rental Scam Survey Results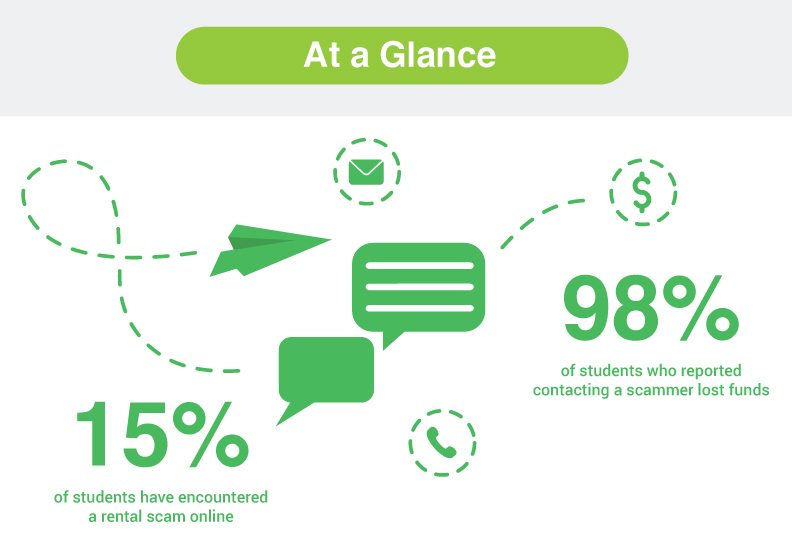 Of those surveyed, 15% of students have contacted a scammer without initially realizing it and of those 15%, more than 98% of those students said they paid and lost money to a fraudster.

Those looking to scam students have had hundreds of hours of practice and time to refine their scams. With students entering the renter market for the first time in many instances, they're easy prey to those con-artists.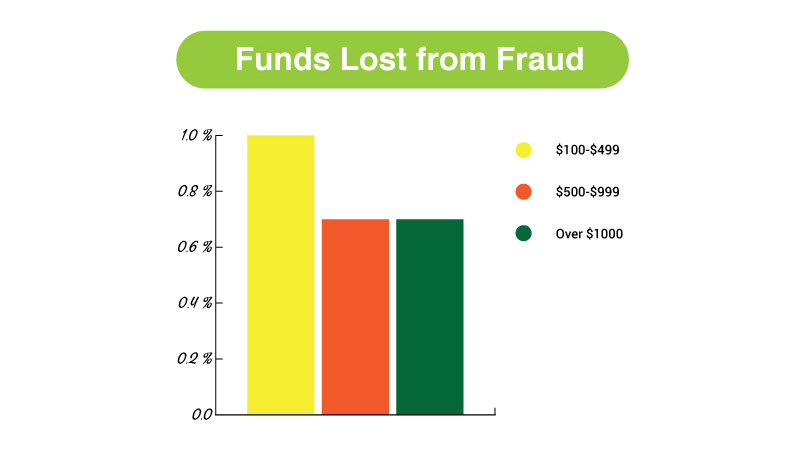 While the majority of students surveyed did not lose money to a scam, some, unfortunately, fell for the convincing trap. A few students ended up forking hundreds and even over $1,000 to a scammer.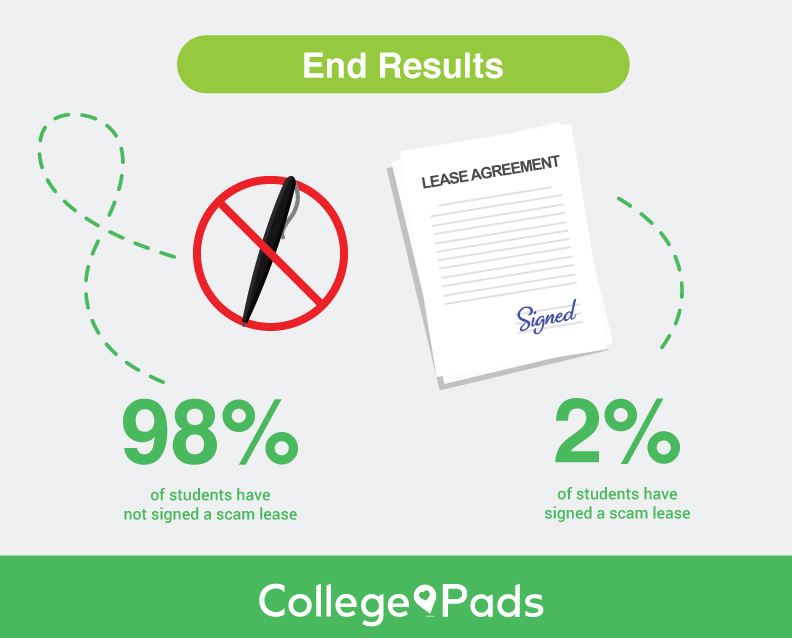 Scammers can be very persuasive and oftentimes seem quite legitimate, so far in fact that even a few of our students surveyed went so far as to signing a fake lease with a fraudster!

Tips on how to Avoid Rental Scams

For your safety, College Pads works closely with every landlord that is posted on our website, but if you're using untrusted resources where anyone can post, like Craigslist, for example, you'll be more susceptible to encountering a scam on websites that anyone can access.

As you surf the web and are looking at off-campus housing options near your campus, try and use websites that you know properties have been verified and that the landlord is reputable. When a student starts receiving responses from prospective landlords there are some red flags that can help signal a potential scam and save you from any potential loss.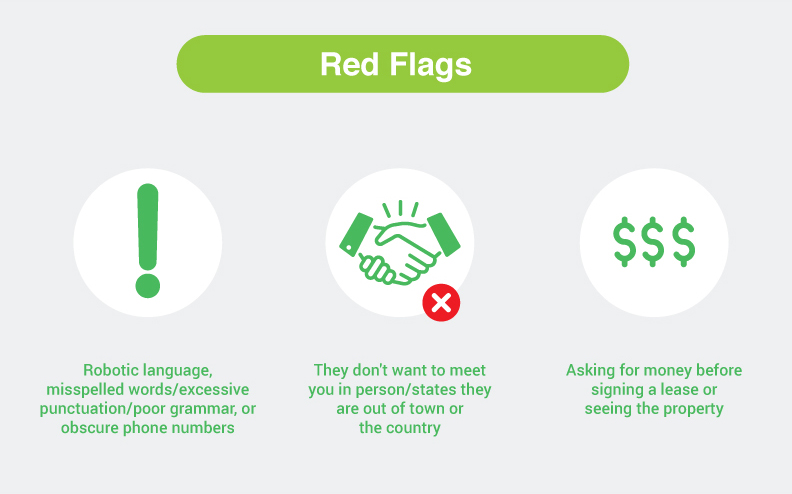 Firstly, property listings and email responses from landlords shouldn't contain robotic language, misspelled words, use excessive punctuation, or use poor grammar. If phone numbers or company names listed look obscure, chances are something fishy is going on.

If you try to meet with the landlord and they refuse to meet in person, that is another red flag. Sometimes they'll tell you they are out of town or make excuses as to why they can't show you the property or meet face to face. Take that as a sign and use precaution and do some deeper research into the property and landlord.

A lot of times, and the most common method of fraud, is when the scammer swindles money out of a student by asking for payment upfront before the student has even toured the property and signed a lease. Oftentimes, the fraudster will make it seem as though the property is very popular and you must put down a deposit or pay the application fee quickly, then after doing so, they disappear and run off with your money. Watch out for how much you're being charged! Too little or too high of an amount is also another warning sign.

Once a student has been scammed, unfortunately, at that point, it may be too late to mend and gain back anything lost. However, with knowledge on how to spot and avoid scams you can potentially save yourself a lot of time and money! For even more guidance, check out these 10 Easy Steps To Prevent Yourself From Rental Scams in College.