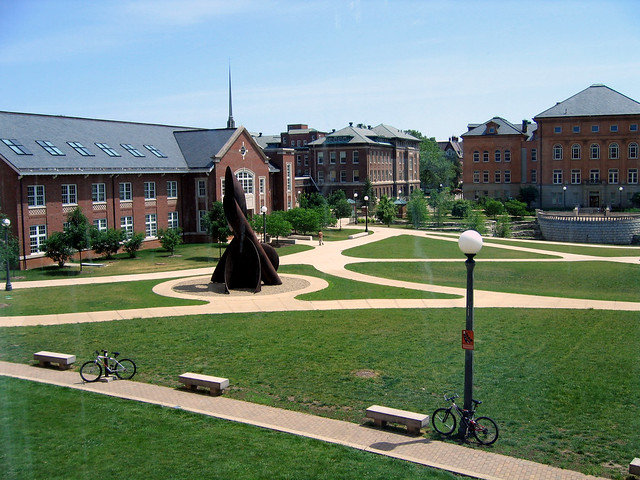 If you've ever looked for off-campus housing, we're sure you know how exhausting, overwhelming and tedious of a task it is. Between your everyday routine, classes, work, and trying to maintain a social life, we know you don't want to pile yet another thing on your plate—especially one as draining as searching for off-campus housing at UIUC.

To help lighten your load, we at College Pads have done the dirty work for you. We've searched high and low to find UIUC students the best landlords around the Urbana-Champaign area. After reading through tons of reviews, we leave you with our picks for the top ten landlords for students attending the University of Illinois at Urbana–Champaign.

Campus Property Management

Founded by UIUC alumni, the people at Campus Property Management have helped Illinois students find off-campus housing since 1967! With over 1,600 units dedicated to students and a variety of properties ranging from (mainly) apartments to duplexes, any student can surely find a place that fits their taste without breaking the bank. The majority of their properties are walkable to the UIUC campus and are located near city bus stops. Several units are also pet-friendly, so you can bring your furry friend along! Amenities vary from property to property, but students can expect to have plenty of storage space and large closets, dishwashers, on-site laundry, balconies, and utilities are roped into your rent price!

Green Street Realty

Green Street Realty claims to offer University of Illinois students the "widest selection of rental properties in Champaign County." They have been in the off-campus housing biz for many years, so you know they know what they're doing when it comes to helping students find their perfect pad! They have hundreds of different apartments and houses near campus, and each tenant is on their own individual lease, making splitting bills a thing of the past! Green Street Realty offers spacious floor plans for individual tenants or big groups, and their units include amenities like large porches, private yards, plenty of parking, and tons of storage.

Ramshaw Real Estate

Celebrating 25 years of business, local company Ramshaw Real Estate manages a large portfolio of houses and apartments specifically designed with UIUC students in mind! Starting out with just one apartment complex, their portfolio has grown extensively over the years, and now hundreds of UIUC students call their unit with Ramshaw home. If that isn't enough to sway you, maybe the short distance to campus, private balconies and patios, in-unit laundry, and dishwashers will entice you. Ramshaw Real Estate offers students a plethora of different apartment complexes and houses to choose from, ranging in floor plans for singles to larger groups. Find your new home today when you look into a property with Ramshaw Real Estate!

Octave Apartments

Located just blocks away from UIUC, you can walk to class when you choose to live at the modern Octave Apartments! Octave offers fully furnished and pet-friendly one to four-bedroom apartments that come equipped with in-unit laundry, a luxurious memory foam mattress, free internet, and cable TV! Residents can enjoy the outdoor pool and kitchen, along with an outdoor fire pit, rooftop terrace, 24/7 fitness center, and a coffee bar!
Bankier Apartments

Bankier Apartments has been catering to the off-campus needs of UIUC students since opening their doors 56 years ago! Offering a large assortment of apartments and houses, you can trust the team over at Bankier to set you up with the perfect place to call home. Each of their properties offers a variety of amenities, including paid utilities, in-unit washers and dryers, porches and balconies, and spacious floor plans that are pet-friendly. Contact Bankier Apartments today to find your future home!

Campustown Rentals

Specifically designed with students in mind, the people over at Campustown Rentals know what UIUC students want. They manage a variety of houses and apartments in all sizes, so students surely can find a pad to call home. Best part? Each unit comes fully furnished, so you can skip the hassle of moving and buying a ton of stuff. Each unit also includes WiFi, comes pet-friendly, and you get full access to all the amenities at 309 Green. These include a 24-hour Academic Success Center with iMacs and free printing, and best of all, a rooftop swimming pool with a hot tub and sun deck!

ONE Illinois

ONE Illinois offers UIUC students anything but a typical off-campus living experience! Do you go North or South? Well, that all depends on your unit selection, which ranges from one to four-bedroom apartment units, but both buildings are equally great! For privacy and convenience, each student will have their own private bedroom and bathroom. Residents of the ONE North and South get full access to some sweet amenities, like indoor and outdoor pools, multiple fitness centers, basketball and volleyball courts, a media lounge and so much more! Don't worry about a bunch of separate bills to keep track of and collect money from roommates, because the majority of utilities, including cable and internet, are included. Everyone also gets their own lease agreement.

Klatt Properties

For over 20 years now, Klatt Properties has risen to become one of the top management companies throughout the Urbana-Champaign area. Priding themselves on providing fair pricing and great service, the team at Klatt Properties has extensive knowledge of the area and knows more than a thing or two when it comes to what students are looking for in off-campus housing. Groups big or small can choose between their large portfolio of houses and apartments. Each has its own unique characteristics, but all come with the great Klatt Properties care and service!

Wampler Apartments

Locally owned and operated, the team over at Wampler Apartments takes pride in being one of the few companies that own all of the properties that they manage. Throughout the years, Wampler Apartments has become one of the area's top property management companies! With so much experience, they know what the students are looking for. They have an expansive portfolio of properties located near campus and entertainment, ranging from apartment complexes, houses, and duplexes. Whatever you desire, the attentive and hardworking team at Wampler Apartments can help you find exactly what you want!

Campus Circle Apartments

Live life on the high-end when you choose to spend your college years living at Campus Circle! The breathtaking, modern, and sleek Campus Circle is much more than just your typical college apartment—it's more like an off-campus resort. Floor plans range from one to four-bedroom units, and each comes fully furnished with everything you need and then some! A swimming pool, movie theater, rooftop terrace, and a two-story 27/7 fitness center just might make you never want to leave!