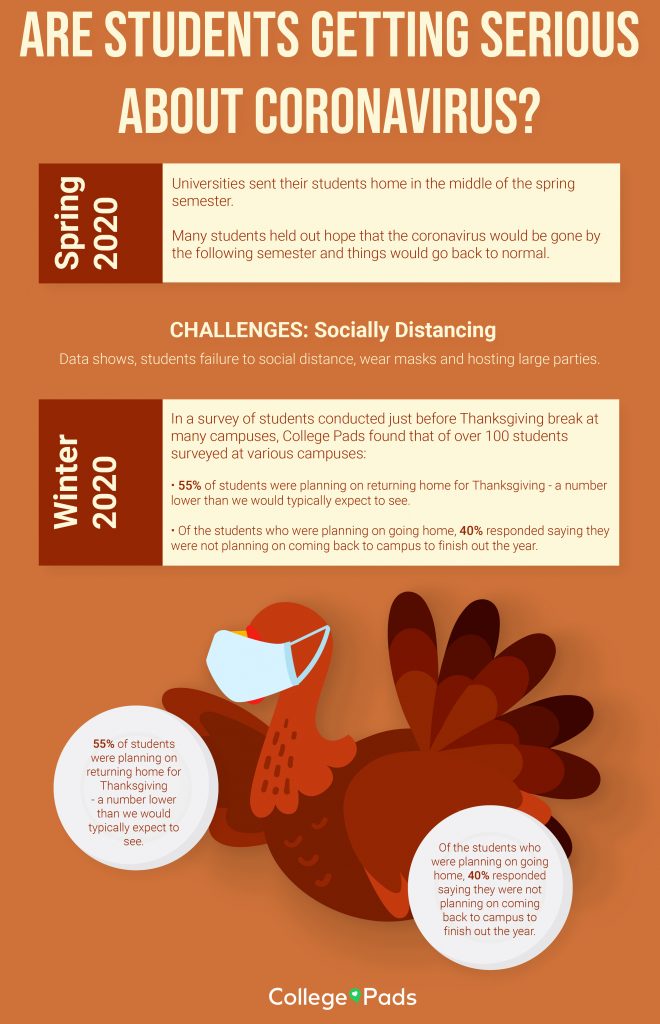 Prior to popup testing centers, business closures, and mask mandates – one of the most pivotal changes to occur in response to the coronavirus pandemic was universities transitioning to remote learning late in the Spring 2020 semester. Many students held out hope that the coronavirus would be gone by the following semester and things would go back to normal.
Things did not go back to normal.
Unfortunately, it's clear that normal's meaning has evolved, at least for the 2020-21 school year.
Everyone is facing different challenges due to the pandemic, but a shared challenge Americans are facing is the practice of social distancing. For the average person, avoiding crowded spaces means no bars, restaurants, movie theaters, museums or many other places where free time is often spent. That's a big change on how free time is handled.
For college students, many looking forward to enjoying their new adult freedoms for the first time, avoiding crowded spaces basically means missing out on everything they expected college to be.
So, when students got to come back on campus during the following semester after months of being cooped up, few were surprised that social distancing plans and protocols went out the window. Reports cited students failure to wear masks, hosting large parties, and attempting to contract the coronavirus just to get it out of the way.
But as reported cases have continued to rise in the last few months, it appears that students may be finally reaching their breaking point and are beginning to change their behavior.
In a survey of students conducted just before Thanksgiving break at many campuses nationwide, College Pads found that of over 100 students surveyed at various campuses:
55% of students were planning on returning home for Thanksgiving – a number lower than we would typically expect.
Of the students who were planning on going home, over 40% responded saying they were not planning on coming back to campus to finish out the year – a number much higher than we would typically expect.
These results raise the question on whether or not students will return to campus for the upcoming spring semester. While every campus is different, the short answer is that you should expect fewer students to be returning for the spring semester.

Throughout the summer and early fall, universities like Ohio State, Marquette, Michigan State, and Michigan responded to the pandemic by giving students the option of living off-campus earlier than usual or closing down dorms entirely.
College Pads initially saw huge spikes in students searching for off-campus housing near those campuses. Students appeared to not want to miss out on the communal aspect of school, even if it meant risking their health. But the data shows that students are starting to move on to next year mentally as far as student housing goes. When College Pads users were asked if they were searching for housing for after break or for next fall, 84% of respondents said they were looking for housing for next year, not the spring semester.
From what we know, it's safe to assume that most units that have not been leased for the upcoming spring semester will stay vacant. While that's not great to hear, there are things landlords can do to increase their chances of filling vacant spring units and bouncing back strong during the upcoming fall like running rent specials, updating their listings, and making small updates to their properties.