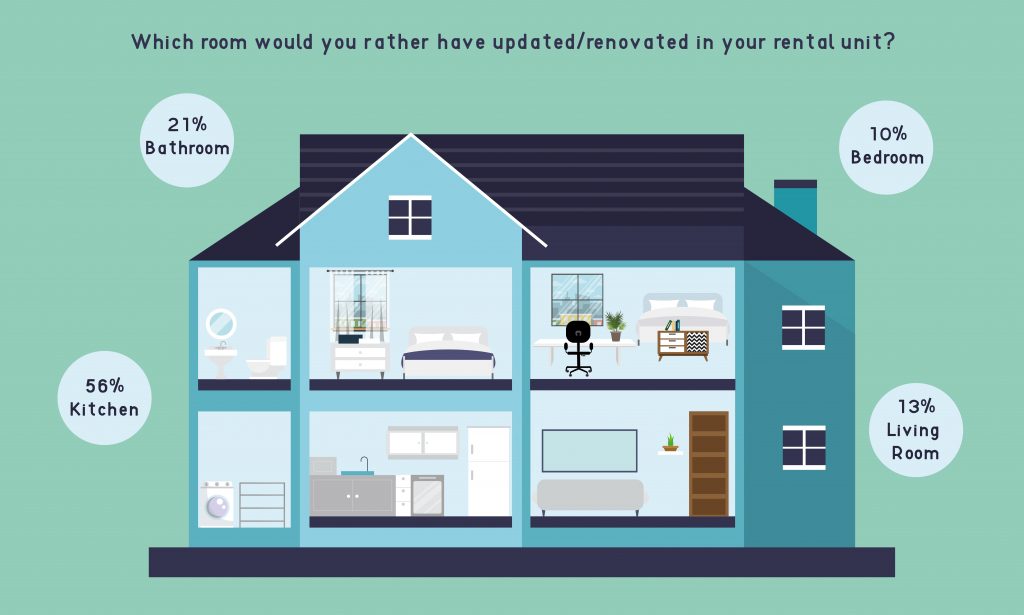 Whether you own a condominium, duplex, single-family home, or a huge purpose-built apartment complex, all landlords share the same goal: to keep your units full and maximize profits. But finding the right mix of cost minimization while increasing resale value and growing rents isn't easy. One of the more obvious ways to achieve this goal is to make a few rental property updates. 
You may be thinking, "I rent to college students—should I still make updates?". The answer is most definitely YES! Sure, there's a stereotype out there that college students throw parties and trash rentals, but has that been your experience? If you really want to make sure your tenants take care of your rental property, try working to build a good relationship with them by checking in every now and then to see if they need anything from you. You would be surprised how much more respect they will show to you and your property if you treat them fairly.
The flip side of students not caring about their rentals is their perception that you don't care about the rental either. 65% of students surveyed didn't think landlords who rent to students are willing to make updates to their rental property. 
When it comes to updating your rental, we're not saying that you need to bring in Chip and Joanna Gaines to renovate the entire property, but a few small updates here and there could make a huge difference to potential renters. It's also worth noting that 75% of students said that they would be willing to pay a little more in rent if their rental had a few upgrades.
So, the next time you turn over a rental unit, instead of just conducting the bare minimum rental turnover procedures of repainting the walls, scrubbing down appliances, and cleaning the carpets, consider making smart and affordable rental property upgrades. Doing the minimum usually leads to minimum returns, costing you money, time, and a higher tenant turnover rate.
For the best return on your investment, landlords need to invest in the right kind of upgrades. What updates will keep tenants around longer and ensure low vacancy rates? To find out, we asked students which room they would want to see updated. 56% of participants said kitchen, 21% said bathroom, 13% said living room, and 10% said bedroom. For each of these areas of the house, students said that updates to the appliances and flooring were the most important to them. Consider investing in stainless steel appliances, new doors and windows, modern bathroom showers/sinks, trendy light fixtures, and new flooring.
Some of the updates may require you to outsource to a professional (anything electrical), some changes you can make on your own, and some changes you can ask tenants to do for you! Many students have learned different handyman type skills over the years from their parents, or Pinterest, so it's worth getting to know your tenants to see if they have the skills to make some updates on their own. If one of your tenants does have the skill to complete the project on their own, you can offer them a rent credit in exchange for the materials and work.
Projects tenants can do:
Painting the walls
Adding locks to bedroom doors
Landscaping
Replacing dated hardware
These types of upgrades will set your property apart from others around town and help get your unit rented more quickly. Not only will it help to attract prospective tenants, but it will also help to ensure they will continue renting from you throughout their college years.
Pro Tip: Once you complete any renovations or updates, make sure to take pictures of the room and add them to your listing–you would not believe how important pictures are in a tenant's renting decision.
Be sure to check out our Tips for Landlords blog section weekly—we'll be posting new content every few weeks.