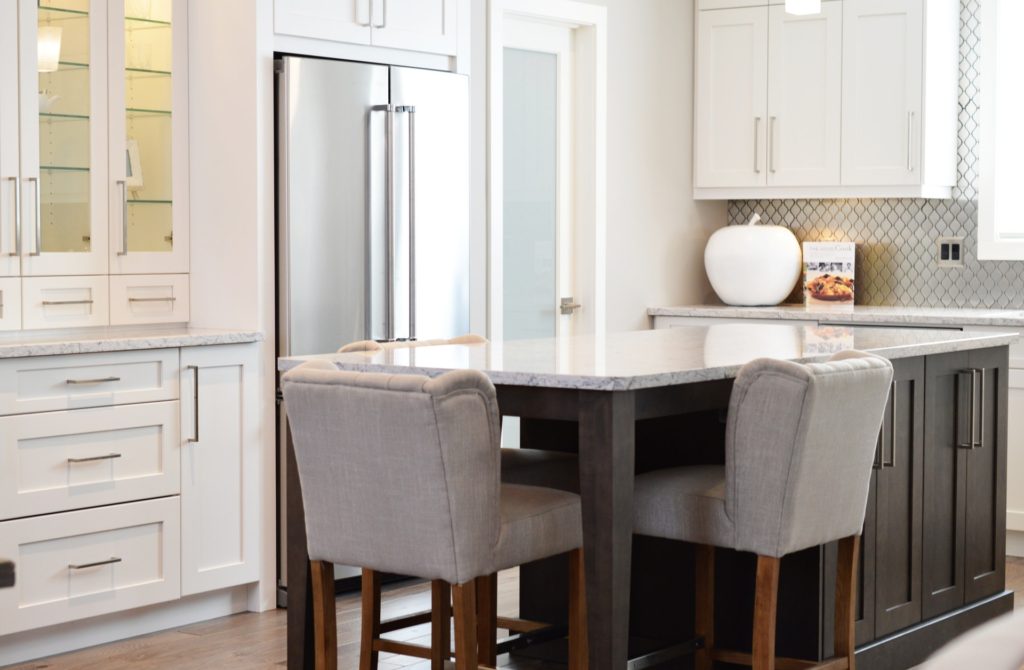 Between taking classes, being involved in extracurriculars, and going to Illini football games, the last thing you need on your plate is having to research the perfect place to live next year. We get it; you're a college student with more than enough to do.
Have no fear; Rent College Pads is here! We've done all of the digging and weeding it takes to find the best possible places for students. We've poked through hundreds of reviews and gathered the top 10 landlords in Urbana-Champaign for apartments near UIUC for students.
For over 30 years, the experienced team at Ramshaw Real Estate has been providing some of the best development and property management services in the area! With over 1,500 different housing units near the University of Illinois, students are sure to find a great place that fits their needs without burning a hole in their pocket. With 24-hour emergency maintenance, amazing amenties, and a stellar office staff, the team at Ramshaw Real Estate continuously go the distance to ensure your satisfaction.
"I absolutely love these guys! They are a wonderful company to work with and I highly suggest them!"
Located less than a block from campus, Campus Circle is Urbana's newest off-campus housing community. Choose between one, two, or four bedroom units and take advantage of a wide range of amenities—a heated pool with resort-style lounge seating, an outdoor TV lounge, a fitness center, an entertainment club room, and 20 study rooms with flat-screen TVs to name a few. With spacious, fully furnished apartments and complimentary internet and cable packages, Campus Circle is the premier living option for students seeking luxury apartments close to the UIUC campus.
"Highly recommended. The best apartment I have ever lived in, comfortable, new and lots of facilities," one student recalls. "I've had nothing but great customer experience with campus circle. Every question I had before I moved as addressed…Of all the places I have lived in Champaign-Urbana, Campus Circle has by far been the best," another adds.
Offering anywhere from one to four fully furnished apartments, Next Chapter has something for everyone. All of their properties are just steps away from University of Illinois's main campus or nearby attractions. If you tend to be more of a social butterfly, choose a property situated by Champaign's vibrant restaurant, nightlife, art, live music, and retail district. If you wish for a peaceful retreat from your busy life as a college student, Next Chapter offers luxury townhome properties in the beautiful Turnberry Ridge subdivision. Whichever property you choose, Next Chapter is ready to be your next home.
"My experience with Next Chapter was great…Definitely recommend if you are looking for a clean and simple living environment and easy people to work with," one student recalls. Another adds, 'Nothing but good things to say about Next Chapter. Friendly staff and great properties…would definitely recommend."
With apartments ranging anywhere from studio to five bedrooms, JSM Living has tons of properties to offer to students in the Urbana-Champaign area. With great locations, amenities, and community events, JSM is committed to making your off-campus housing experience as smooth as possible!
"I've spent three years living with JSM I've had a wonderful experience with them. Their support staff are incredibly helpful and friendly and work to resolve all your problems." Another resident recalls, "JSM is super friendly and they have great options for apartment living. My switch over to them is definitely a positive change for my next year living arrangements. Super amazing apartments!"
Campus Property Management understands that, as a college student, dealing with apartment problems is the absolute last thing that you want to worry about. With various utility packages available, CPM has a range of diverse properties suited for any lifestyle or budget. With fantastic customer service, locations, and affordability, CPM is dedicated to making your off-campus housing experience as stress-free as possible.
"CPM has been a great company to lease with. The property manager for my building, Dakota, has been especially helpful through the whole leasing process. Going above and beyond for any question or concern. I highly recommended living at CPM!"
Just a short walk from UIUC's campus, Latitude Apartments offers the most sophisticated living experience for any student, graduate, or professional. With unique and modern amenities, Latitude Apartments has everything a busy college student could ever want or need. Grab some friends on a Friday night and relax at one of the multiple terraces, clubhouse, pool, or indoor gaming area! Stressed during finals week? Latitude offers study spaces and a study terrace for late night cramming sessions. Afterward, go for a jog on the treadmill to relieve some stress at the Fitness Center that's available to all residents.
One resident recalls, "I love living at Latitude! They really went above and beyond with the rooms and all the amenities. The staff is really friendly and easy to work with." Another adds, "I have loved living here! The staff is great, and the building is now finished and all amenities open. Great all around and I will be renewing." Whichever kind of night you're having, Latitude is ready to handle it all.
With everything from studio apartments to four bedroom houses, Bankier Apartments is a great option for students that are looking for a luxurious living experience. From big balconies you could use for a cookout, to an extra study room for days when the library is packed, Bankier has options that are perfect for any student. With great locations, amenities, and utilities, you can't go wrong with Bankier!
One resident fondly recalls, "Bankier Apartments and their staff are the most amazing and friendly people I have met on campus! They got me into an apartment very quickly, were very accommodating, and very helpful when I had any questions! I recommend this company to anyone looking for an apartment!!"
Green Street Realty manages over 2,000 units, making them the largest provider of housing in the Urbana-Champaign area. With a tremendously large selection of both apartments and houses, every student is sure to find something to fit all of their needs. One resident recalls, "Beautiful properties! Prompt maintenance staff…I'm glad I chose Green Street Realty as my home. Their service goes above and beyond. Thank you, GSR!"
"Green Street has been a great company to live with. They have a wide selection of housing to choose from and it's very reasonably priced. Service is great and maintenance is fast."
With available properties ranging from two to four bedrooms, tons of great amenities and utilities included, and proximity to the University of Illinois campus, Hunsinger Enterprises is sure to offer a great spot worthy of your cash. When you choose Hunsinger, you're not just getting a quality apartment; you're getting outstanding service, an exceptional experience, and a home away from home.
"Hunsinger Apartments may be a little more expensive than some other places, but they are very nice apartments. What really makes the price worth it though is the staff. They are extremely nice, flexible, understanding, and helpful I highly recommend Hunsinger Apartments!"
A family-owned business, Roland Realty provides each of their residents with the resources and effort of a large corporation, while still maintaining the personal care and customer satisfaction of a local business. With services such as roommate matching, semester leasing, and immediate openings, Roland is quite flexible with any prospective resident. Roland Realty dedicates its long-lived success to its commitment to providing tenants with exceptional service and maintaining every property at the highest standards.
One resident recalls, "Roland Realty was the best company I leased with during my time at the University of Illinois A good apartment complex in Seniorland. And they had their own pool!" Another adds, "Out of all the places I have seen and heard of on campus, Roland is hands down the best, especially the best for your money…the staff is awesome and easy to work with in addition to being located right on First Street and available all the time." One thing is for sure; you can't go wrong with Roland.