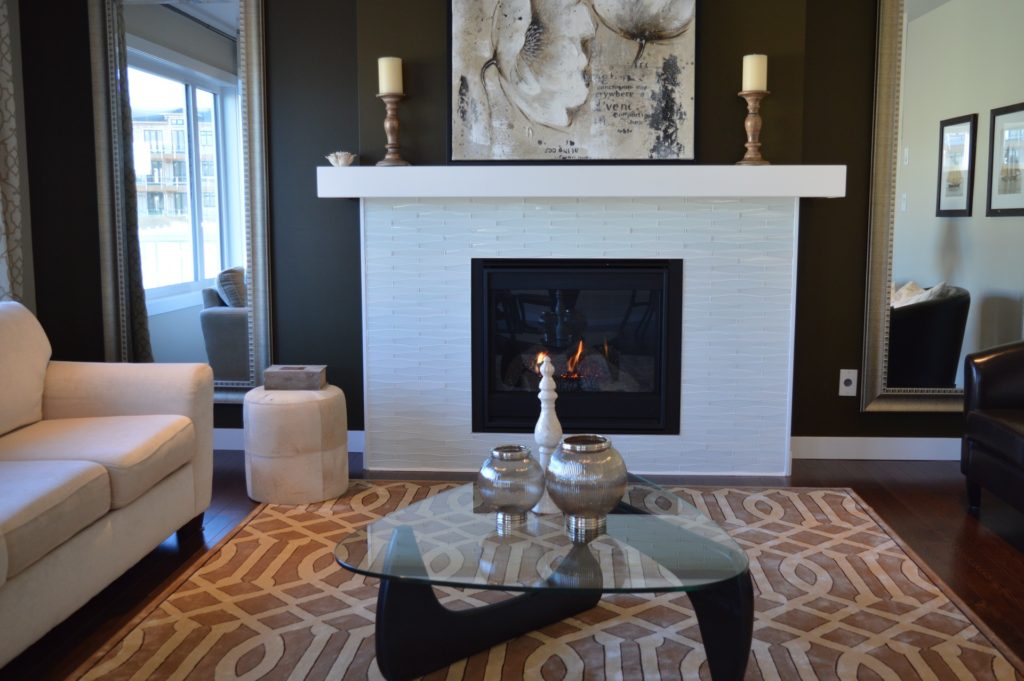 House hunting can be a real drag. Between trying to find time to get together with roommates, surfing through countless online listings, and reading up on hundreds of reviews, finding the perfect pad can be a draining, tedious task. At Rent College Pads, we get that.
To help you out, we've done all the dirty work for you. We've read those reviews and searched high and low to find you the best off-campus housing in Macomb for Western Illinois University students. Take a look below for the top ten landlords in Macomb.
For nearly 20 years, F & H RRentals has been providing some of the best housing services to both students at WIU and the city of Macomb! The company strives to help students find a place to call home that is close to the WIU campus. Units range from one to four-bedrooms and include in unit washers/dryers, appliances, a backyard, and access to the free Go West bus system if you prefer a ride to walking.
Resident Christopher said the F&H team is "super helpful and friendly" and Tiffany exclaimed that they have "Great rentals!"
When they first opened up in 1997, STC Investments had just a few rental properties. Fast forward to the present day, and these folks have grown to manage over 160 rental units. Choose a quiet one-bedroom unit for yourself, or round up some roommates and get a six-bedroom house. Many of their properties are walking distance to WIU or right on the Go West bus route!
One resident said, "This will be my third school year renting from STC, and it's been the best renting experience ever. I've never had a problem with them, and when a problem or situation does arise, they've been very helpful and understanding. Their renting prices are reasonable, and their properties look good. They are wonderful people, and I would highly recommend renting from them."
Specializing in off-campus housing for Western Illinois students, Macomb Rentals is the place to go if you're looking for a great pad near campus! Prospective residents can choose from over 200 units in both apartments, duplexes, and houses. Units range from one to five-bedrooms, and many include utilities, appliances, on-site laundry, 24-hour maintenance, and are pet-friendly!
"I stayed in two different homes during my two years with Macomb Rentals. The staff is VERY nice and professional. Maintenance always was very quick with getting things fixed," resident Caitlyn said. Choosing a place with Macomb Rentals will also put you a close walk or Go West bus ride to campus, downtown, shops, and restaurants!
WIth four convenient locations within walking distance to the Western Illinois campus, you can bet that Aspen Court Apartments are a big hit among WIU students! This highly desired apartment community offers one, two, and three bedroom apartment units and four bedroom townhomes. Each resident gets their own bedroom and bathroom for added privacy.
Student resident Taylor said, "For the same price as other places in town, Aspen is much higher-end compared to others. They have a nice pool and tanning bed that is free to residents. Bonus is that you can have pets at one of their locations! There is a bus stop that takes you right to campus, shopping, etc. right on sight. Never had any issues with maintenance and employees. I would definitely recommend living here; it is the favorite among students!"
Take a load off your back and let the team over at West Investments set you up with the perfect pad! Locally owned and operated, the folks over at Westen Investments have been in the student housing game for over 15 years. Their goal is to help students find an affordable place that they can call home, and as WIU alumni themselves, they know what students are looking for in a place.
Potential residents can choose from houses, duplexes, apartments, and townhomes available in several different sizes. The units are well maintained with modern updates and, while amenities vary in each unit, you'll find that many include large closets, private patios or balconies, picnic areas, and swimming pools!
The Edison and Pullman Apartments are two apartment communities located just a few minute walk to the Western Illinois campus. Residents can choose from a variety of floorplans that range from studio to three-bedroom units.
One student reviewed, "Edison and Pullman are the best-valued apartment community in Macomb. It is the closest apartments to WIU campus but also on the bus stop in case you do not have a car for your shopping needs. The community caters to their residents and is always having special events such as free breakfast or lunches in the offices. They are an honest company to rent from and very upfront with all policies." Some other cool amenities that come along with living here are a study lounge, gym, swimming pool, and a dog park for your pooch!
A family owned and operated business, JCA offers students some of the best off-campus housing at WIU! With a mix of houses, townhomes, duplexes anyone can surely find a place that fits their needs without breaking their bank. Individuals or big groups can choose from their many units ranging from one bedroom to six!
Some of the great amenities include covered porches or patios, appliances, and in-unit washer/dryers, partial utilities included, yards, central air, and much more!
If you're looking for a place close to the Western Illinois campus that includes all the amenities you need, look no further than the Smith and Royer Apartments! Smith and Royer Apartments are located just three blocks away from WIU, making getting to class fast and convenient. Most students choose to walk, but the Go West bus stops right on the corner if you're having a lazy day.
Unit sizes range from spacious one, two, and four-bedrooms as well as two-bedroom larger suites. Every apartment comes with a washer and dryer, kitchen appliances, and free Internet. One resident raved, "If you're thinking about renting an apartment in Macomb, Smith & Royer Apartments is the place to go!"
If you're a student looking for a great place near WIU look no further than Cambridge Properties! With a large variety of apartments and houses, you're bound to find a great place to call home. From one bedroom to five students will have a lot of options to choose from. Locations are perfectly situated near the WIU campus, restaurants, shops, nightlife and more!
Expect to find great amenities like stainless steel appliances, on-site laundry, fenced in yard, plenty of parking in one of their many spacious rental properties!
As the recent recipient of Macomb's "Best Apartment Complex to Live" you'll quickly learn why the Turnberry Village Apartments are such a great place to live! The complex offers one to four-bedroom units that come with all of your appliances and spacious walk-in closets. The impressive community amenities include a swimming pool, night patrol security, tanning beds, and fitness center, all within walking distance to campus.
One resident said that they, "Lived here for two years. Turnberry is the best place to rent in town. Spacious, up-to-date apartments and very helpful and friendly staff to assist in any apartment-related matters."