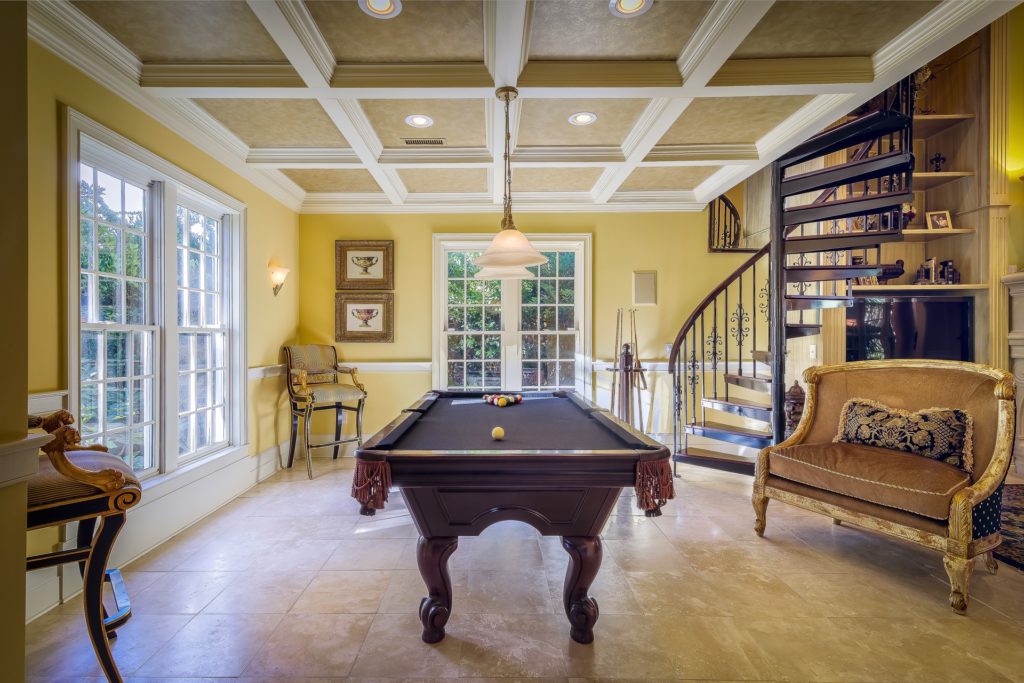 At Rent College Pads, we understand the pain and stress that comes along with finding off-campus housing. Between gearing up for the new school year, trying to get together with roommates to find a place, and maintaining a social life, things can get pretty hectic. Besides finding a place that's close to campus, fits your budget, and has all the amenities you're looking for, it's important to rent from a reputable landlord. But how can you be sure? That's where we come into play.
We took the time to surf the web and research reviews for properties and landlords in Athens near UGA, leaving University of Georgia students with our picks for the top ten picks for apartments near UGA.
Located just steps from the University of Georgia campus, The Flats at Carrs Hill brings luxury living like no other to students in Athens. This gated community offers students one, two, and three-bedroom apartments. The units are fully furnished and all-inclusive, meaning you don't have to worry about paying separate bills for utilities or splitting up rent check with roommates. Every student signs an individual lease, and if you are in need of a roommate, they'll help you out by setting you up with one through their Roommate Matching program.
With awesome amenities like a resort-style pool, outdoor lounge, indoor sports courts, and tons more, it'll be hard to leave! Resident Taylor said, "I've been at The Flats since they opened. The furnishings, amenities, and location are unbeatable. The staff is super helpful and always going out of their way to make residents feel welcomed and taken care of. I would never want to live anywhere else in Athens. It's home!"
Designed with students in mind, Campus Crossing Abbey West has everything you'll ever want or need in an apartment! Grab a friend (or three) and choose between a two or four-bedroom pad, where each person gets their own private bed and bath. Units come fully furnished with a dishwasher, in unit laundry, private balconies, and large closets. Residents can also enjoy the great community features like a batting cage, resort-style pool, tennis court, 24-hour business lounge, and fitness center with complimentary tanning. Take your pooch along, because Campus Crossing is pet-friendly!
Carroll said, "I love the dog park and how pet-friendly they are. You don't find that a lot around Athens. They really like your pet and have treats in the office. It's private but close enough to get to campus!"
Locally owned and operated, Power Properties has been setting up students with their perfect pads since 1968! Power Properties has an extensive portfolio of housing options to choose from, so no matter your style or budget, they're sure to have something for you. Students can choose from a variety of one to three-bedroom units in apartments, duplexes, and houses scattered throughout Athens. Units come in all different sizes and offer a range of amenities, depending on the location.
Residents have said, "Rent is really nice if you are on a tight budget like myself. Probably the best of Athens in regards to the property, and maintenance you get for the price. I would recommend to anyone in college, and have a strict budget." Another said, "The apartments are well-maintained as well as the surrounding grounds. The management team treats you with respect and kindness. Repairs are made in a timely manner, and the service people are polite and considerate and always clean up after themselves. I wouldn't want to live anywhere else."
Priding themselves in luxury off-campus student living, Landmark Athens is truly unlike any other! With thirteen different communities throughout Athens, any student is bound to find a place to call home. Students can choose between a lofted apartment or their very own cottage community! Live alone in a beautiful lofted studio or one-bedroom, or gather up the gang and have up to a five-bedroom bi or tri-level home.
One student said, "I've loved living at Landmark Athens! The houses are the perfect size and a great location. The neighborhood is patrolled regularly and feels very safe!" Another said, "My four roommates and I love our house, and it's the perfect size! The laundry room is huge and you have the option to paint your bedroom walls is you want. Landmark is really easy to work with, and they help us right away if we ever need anything. Overall great place to live and we already resigned our lease to live there again!"
Offering over 1,300 different rental units, Rent Athens is the largest property management company in the area. With so many units all over the city, any student can find something that fits their style and taste without breaking the bank. Prospective residents can choose from apartments, duplexes, townhomes, condos, and houses all ranging from studios to six-bedroom units. Choose a place just a short walk or bus ride to campus and take advantage of updated amenities like granite countertops, stainless steel appliances, in-unit laundry, and parking spaces, just to name a few!
"My experience with Rent Athens has been wonderful. If a problem arises, they handle it immediately. The staff is so friendly and welcoming, too," resident Lauren said. Brittany raved,"I love Rent Athens! They have been very helpful since we were only looking for an apartment! Best living experience I've had since I moved to Athens."
The team over at CollegeTown Properties specialize in the development of their own properties; they have five student communities in Athens alone. They also manage over 150 different properties throughout the Athens area. Units come in all different sizes and are located throughout the city, so anyone can easily find a place that fits their style and budget.
We all know it's important for parents to feel good about sending their kids off to live on their own, and one parent said that CollegeTown Properties is a "Wonderful company to work with. They made my daughter's transition to college life easy and convenient. Highly recommended." Another said, "My son has been a tenant of CollegeTown Properties for the past two years, and it has been a wonderful experience. I find the staff to be knowledgeable of their properties, responsive to emails/calls, and eager to make the renter's experience a good one. It's difficult enough to have a child leave home, and knowing that their housing situation is in the best of hands can relieve some parental anxiety. I recommend this company to you without reservation." Check them out today and see for yourself!
The new and improved Redland community has quickly become an off-campus student living oasis! Located minutes away from the University of Georgia, Redland offers students one, two, and four bedroom floor plans that come fully furnished with large closets, fireplaces, and private balconies. Awesome community amenities include, but are not limited to, a turf football and soccer complex, a swimming pool, a 24-hour computer lab, and a dog park!
One resident said, "The apartments are super nice and completely renovated with brand new leather furniture and stainless steel appliances. On top of that, they are a great size, and that is not something we are used to living downtown for the past year. The community has a lot to offer, and we couldn't ask for any better for the price we will be paying." One student resident said it best, "What more can a resident look forward to from his or her sweet home!"
The Park at Athens has two amazing communities, Lakeside and Hillside, located on each side of the University of Georgia campus. Choose Lakeside and live in a resort-style setting, or pick Hillside where you can enjoy a quiet, wooded environment. Each of their two and four-bedroom units come fully furnished with in-unit laundry, hardwood floors, and a fully equipped kitchen.
Residents can take advantage of the fantastic amenities at both locations, including two 24-hour fitness centers, sand volleyball courts, free parking, free shuttle to UGA, game rooms, a hot tub, two swimming pools, and so much more! One student reviewed, "My friends and I have really enjoyed living at Lakeside this past year, so much so that we signed on for another year. It's a great place for a great price. I recommend it to anyone looking for a place to live in Athens!"
Live in luxury at the Lodges of Athens without going broke! Claiming to give students the best bang for their buck, The Lodge offers students two-bedroom units that won't disappoint. Each unit in this gated community comes fully furnished with upgraded leather furniture, and every resident has their own private bedroom and bathroom. Students can even personalize their own paint color! Residents have access to private shuttle to campus, recently renovated fitness center, the late night weekend shuttle to downtown hot spots, a basketball court, and the largest pool in Athens, complete with a cascading waterfall.
Students are raving, "The Lodge is a great place to be. Great location. Wonderful office and maintenance staff that really care," and "I've been living here for two years and just signed my lease for another year. I've had nothing but POSITIVE experiences at the complex!" Take a look at The Lodge today and find your new home!
Location, location, location! Forget the car; when you rent at River Mill, you'll be within walking distance to the UGA campus, Downtown Athens, and Sanford Stadium. Avoid the hectic moving process and choose a fully furnished room, or pick an unfurnished unit and deck out your place however you want. Every student will have their own private bed and bath, and units come with hardwood floors, cable TV, and are pet-friendly. On top of convenience and great service, residents get to take full advantage of the fitness center, swimming pool and sundeck, media lounge, BBQ grills, and a whole lot more!
One student said, "River Mill is my first and only choice for a place to live in Athens. The community assistants are kind, helpful, and open to suggestions, and repairs or maintenance requests are always done on time. It's steps away from campus and the perfect place to spend your college years. I would recommend it to everyone."