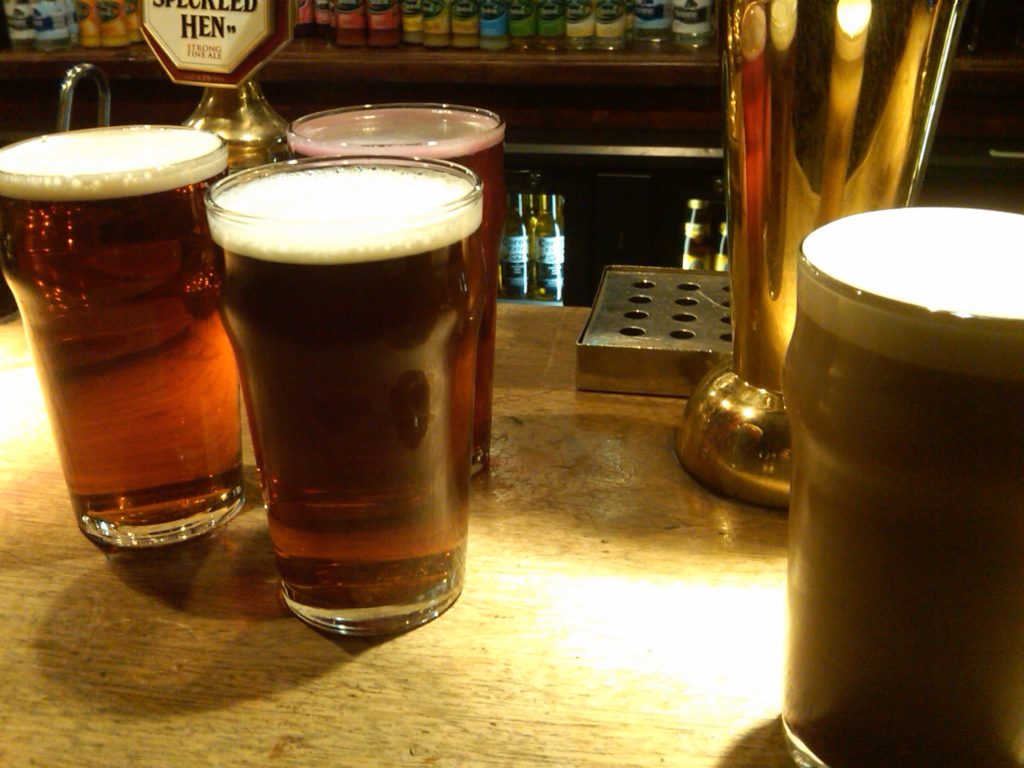 College is stressful; especially if you're trying to find apartments near Penn State at the last minute. Sometimes, you need to leave those worries behind, take a break, and let loose. Whether you choose to hit the town on the weekend for a night out with friends or you need something to get you over the mid-week hump, these State College bars have you covered. With great happy hours and food specials, even you broke college students can ball on a budget at one of the five favored bars listed below.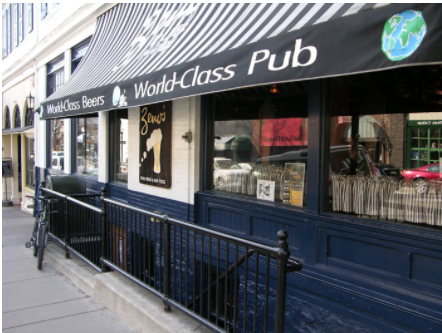 "Zeno's is about hangin' out and tearing it up…since 1972." A great mix of students, locals, and out of towers make for a fun, diverse atmosphere. Zeno's has one of the most extensive beer selections in State College offering craft beers from around the nation like DuClaw, Dogfish Head, and their very own Rye brews. If beer isn't your thing, don't worry! Zeno's not only has a great drink selection but they have different events nightly like trivia and live music performances. Oh, they also host many beer festivals too so watch out for that!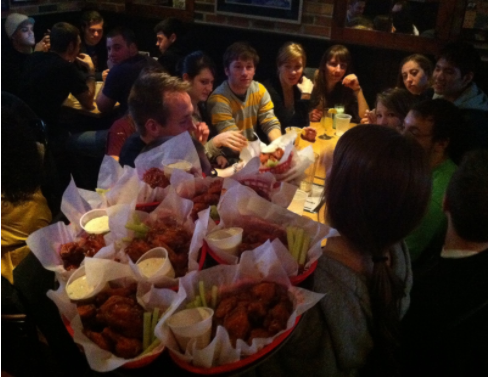 There are tons of reasons that the Darkhorse Tavern is one of the most favored bars amongst PSU students and townies. Not only do they have a great atmosphere but they have food and drink specials every day of the week (minus Sundays). Famous for their wings, you can get a dozen for $6.00 every Monday and Thursday night. On Friday and Saturday nights they even keep their kitchen open late and have a special menu. During Happy Hour you can get nearly everything for half price and be sure to check out the other daily specials like the pint of the day which rotates on a regular basis.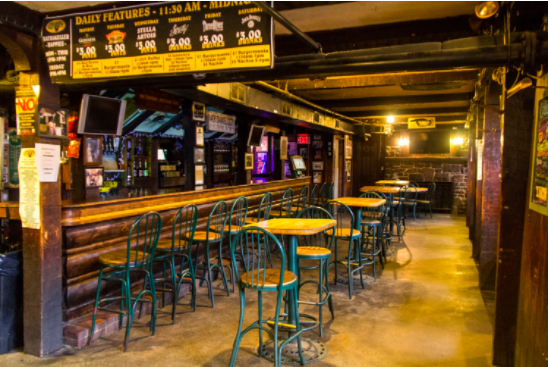 A rathskeller is a term used to describe a beer hall of a restaurant in a basement. So you might have guessed that this is exactly what All American Rathskeller is.  Offering numerous beers on tap and a menu that they share with Spat's upstairs you'll always leave Rathskeller full and buzzed. Besides a rotating drink special they also have great food specials, where on different nights of the week you can get dishes like wings, burgers, and pulled pork sandwiches for only $6!
Chumley's is the first, and State College's only LGBT bar. It's not the biggest place but it sure if the most welcoming! Described as being  "intimate," Chumley's wouldn't be the same without customer's favorite bartender Ellen who quickly learns who you are and what you want to drink. Cheap drinks are always a plus and if you stop by on Friday's around 7 you can get FREE dinner with the purchase of a drink. Could be Bell's pizza, BBQ, or even a nacho bar. Stop by and find out!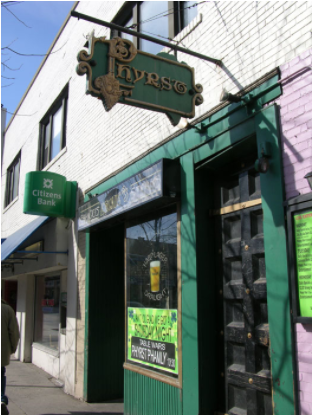 "Phryst is one of State College's basement bars with a dedication to local music scene, friendly atmosphere, pool tables, and a wide selection of beers and liquors to choose from." This grungy dive is known for their cheap drinks, long lines, and several traditions. "If you know the drum cadence played by Penn State's Blue Band, feel free to pick up a drumstick from against the wall by the cowbell and show your Penn State spirit by playing that cadence on the cowbell. The bar will join in with the "P," "S," and "U." But, be warned, for if you screw it up, the bar will also be very enthusiastic by encouraging you to chug for your mistakes." Another tradition is when customers chant "We want the hydrant!" The hydrant will spray water in the general direction of the bell. Business Insider even ranked Phyrst as one of the top 31 college bars in the nation.