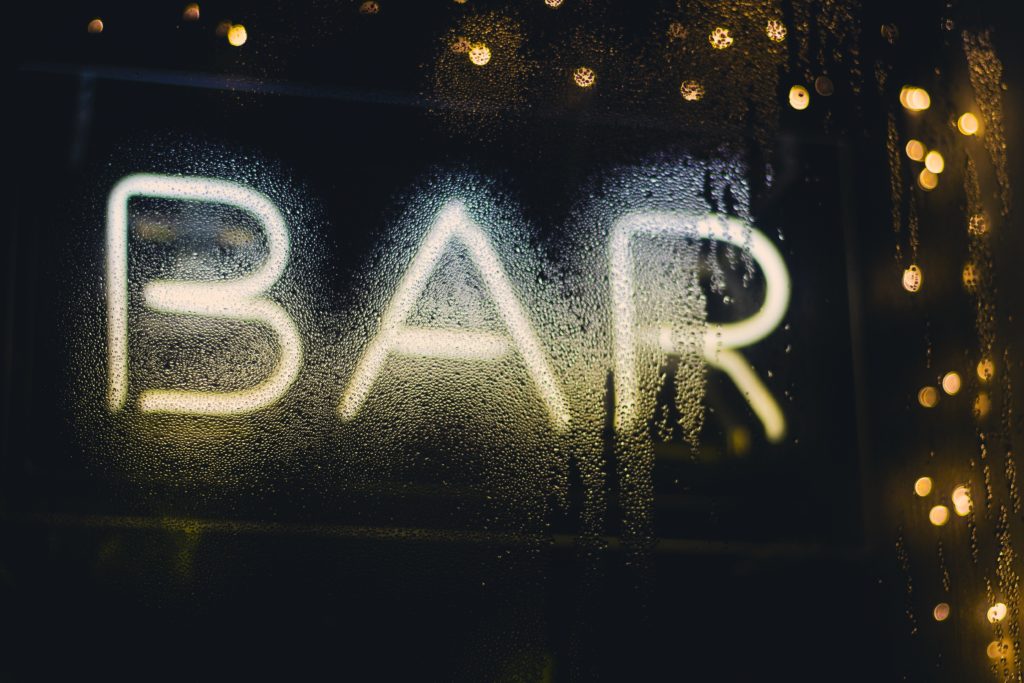 If you attend VCU, you aren't a stranger to a good time. We wanted to make sure that you knew about these cool bars near apartments near VCU. We've searched high and low to give you a list of our top 5 favorite watering holes near VCU!
GWARbar is pretty a pretty sweet and unique spot. Started by a heavy metal rock band (GWAR), GWARbar makes "foodie food" that non- foodie's can enjoy. When you walk into GWARbar, it's like you're stepping into a year-round Halloween bar/eatery. While fake blood-splattered floors and walls may scare away some, most VCU students love the gory/intergalactic atmosphere and hang here on the reg. With amazing food day and night, Chef Michael Derks (aka BalSac the Jaws 'o Death) has brought his 30+ years of experience in the service industry to 'rock' the socks off all of their patrons. GWARbar has Karaoke, sporting events, game nights, and open mics, so there's always something cool to do, eat, and drink here!
Underground music venue/arcade/bar/vegan-friendly/carnivore-approved eatery. We don't think we can fit any more slashes in here but man, Strange Matter has it all. This "barcadenue"—a word made up by us to encompass all things that are Strange Matter—has an incredible menu filled with vegan options! If you're a full on carnivore do not be discouraged; they have non-vegan items as well—we hear they make a great burger! Stop by on a Tuesday night for half-priced burger night and have your choice of beef, black bean, or lentil patty! So head over to Strange Matter and catch a show, play some old school arcade games, eat, drink, and be merry!
Open 11 am – 2 am Sunday through Thursday, City Dogs is the perfect spot for a Sunday Funday or a happy hour with friends after class. They have great happy hour specials from 4-7 most days, with an extended happy hour from 4-9 on (thirsty) Thursdays. Customers rave about City Dogs for their friendly staff and incredibly delicious, city-themed hot dogs. They also sell fresh-never-frozen burgers that are equally amazing! Start the night out here with great food, a great atmosphere and lots of great beer! Oh, and don't forget to step out on the patio for a game of giant Jenga!
BellyTimber has great specials for happy hour and quite a solid food and beer selection. Get your pizza fix with Bellytimber's wood-fired brick oven pizzas, or try one of their amazing sandwiches. Crush some beers with some friends and enjoy the night. It tends to get busy here on the weekends, so if you're looking for good food and a good time make sure to check out Bellytimber. The owner, Patrick, really cares about his customers' experiences—he responds to all (almost 100) Google reviews. With an owner that takes the time to learn about and improve his customer experience, you know it's going to be a great place to go to with friends.
If you're not into vegan or vegetarian food, that's no problem; the bar at Ipanema is great! With domestic and imported beer bottles, a specialized cocktail menu and a great wine selection, this place is the perfect watering hole for friends. If you are a vegan or vegetarian, this place has got some kick-ass menu items that you must try, like the surprisingly delicious vegan BBQ sandwich and the incredible desserts. If you consider yourself a 'hipster'—or if you're one of those 'hipsters' that don't like labels—we're sure that Ipanema Cafe will suit you very well.