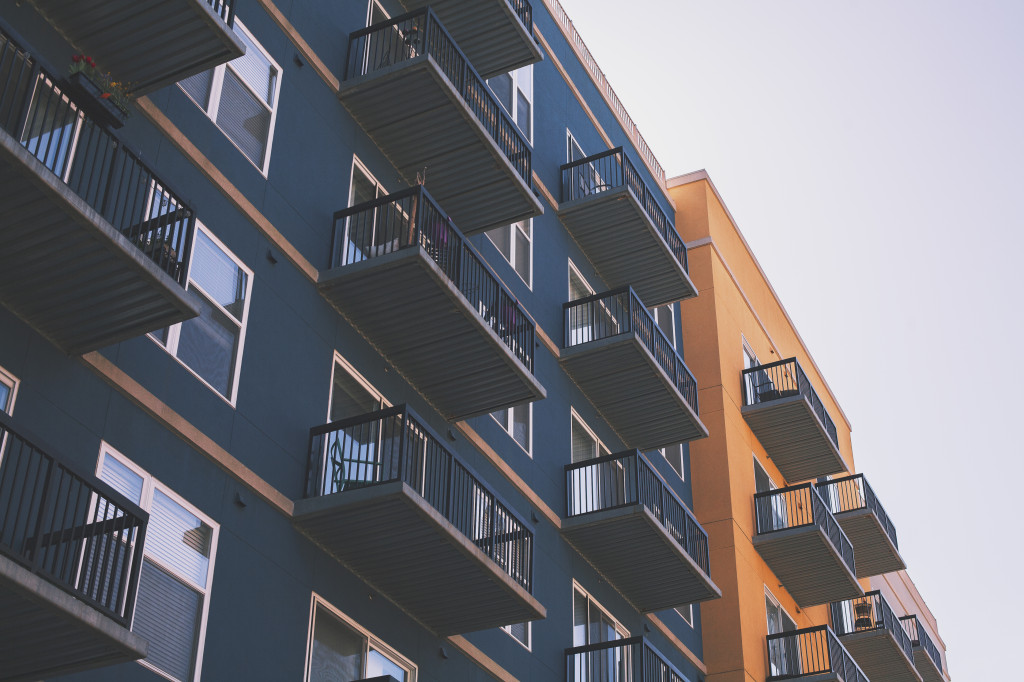 Why do some landlords prelease? To ward off the possibility of vacancies, of course. There's nothing worse for a landlord than a unit sitting vacant—each month that goes by is a month's worth of rent metaphorically thrown in the trash. It's for this reason that preleasing can act as an insurance policy for landlords; one that ensures you won't be missing out on any potential revenue. But are there other advantages?
MORE TIME
Preleasing allows you and your team more time to fill units. There's a lot less pressure when you have months to get the job done, and this can lead to more advantages for your business than you realize.
For one, more time to fill units means you'll have more flexibility in setting your rental rates. When you only have 30 days to fill a building, the risk of setting prices too high can be catastrophic. Rent that's too steep might deter students from contacting you and, in turn, lead to more vacancies. Not to mention the stress of sitting by while students flock to your competitors.
When you begin your leasing process early, the freedom to experiment and maximize price points increases exponentially. We have seen landlords enter the new rental season with a small markup, as usual, and later increase rates if they experience a lot of demand. On the flip side, we have also seen landlords start with a higher rate and decide to decrease it over time if they don't capture enough interest. Testing out the waters and maximizing rates based on the competitiveness of the season means added revenue for you and your business, without the risk setting the bar too high, too late.
In addition to added flexibility, more time to fill your buildings means less pressure on you and your leasing staff. The expectation to fill the majority of your units in a short amount of time can be stressful, to say the least. To minimize some of this heat, many landlords prelease to allow time for their staff to make adjustments to their marketing strategy based on how many students show interest.
Not only that, more time on the market means more inquiries, allowing your leasing agents the ability to choose the best tenant. In our experience, the first person to make an offer isn't always the best option. Setting your staff up for success leads to less hassle for you, and a better work environment for them.
MORE EFFICIENT MARKETING
So now that time isn't an issue, preleasing also allows you to begin your marketing efforts earlier than you would otherwise, actually saving you money in the long run.
The first way is brand awareness. When you're only focused on filling your units, allowing for a brand to be built can be difficult. In the student housing business, a new cycle of renters will enter and leave the market every four years, not proving you with enough time to really hammer your brand into your current crop of students. Preleasing helps get your name, and your brand, out there and in front of student renters for more time than you would otherwise. And more exposure means students will already be knocking on your door before it's even close to being vacant.
Allowing longer periods for marketing also provides landlords with the ability to see the demand of the marketplace and make adjustments accordingly. In short, it allows you to spend your money on the right things.
For example, a strong brand means you can spend less of your marketing budget on extravagant giveaways. $1000 gift cards and free cruises certainly capture the attention of a market that oscillates at the mention of "free stuff,"—students, am I right?—but all of these crazy promotions and giveaways come at a high cost, both literally and figuratively. When students are already aware of your brand, they are more likely to come to you first without needing to be enticed by a fancy promotion.
ALTERNATIVES
We know what you're thinking. How are you supposed to know what you'll have available for the upcoming Summer if you haven't even sent out your renewals? Short of finding a crystal ball, putting waitlists in place can open up a whole new realm of possibilities.
An example of a good wait-list opportunity comes at the University of Clemson. Many students start their housing search in mid-September through mid-November. Unfortunately, many landlords aren't yet sure of what will be available to them at this time, but missing out on all this buzz would be a waste. Instead of turning students away, creating a preleasing list with each of their properties can allow landlords to get ahead of the game. By building an email or phone list of prospective renters, you'll already have an extensive cache of leads that you're able to reach out to when the time is right.

Even better, landlords who start to recognize a shift in demand can begin implementing a faster renewal process. Landlords at some universities ask for renewals 60 days after student tenants move in during the fall semester.
We've heard the cons of a waiting list. It takes time and effort to collect a list of people who are interested now, without any guarantee they'll still be interested later. We get it; it's hard enough to get students to respond immediately, let alone months later.
However, this logic is flawed. The students contacting you are interested in your property, even if it's not available immediately. If they're told to wait until you have next year's availability figured out, there's a chance they could migrate to one of your competitors who's being a bit more competitive—maybe even one with a waitlist in place.
Second, collecting a list of names and sending out an email blast to a waitlist should be the least of your time-consuming activities. There's always a chance that at least one person from your list is still interested when you're ready to start leasing; a chance that's significantly larger than if you told them to call back in the Spring.
Across the nation, we are seeing students search earlier and earlier to secure off-campus housing for the following academic year. You want your property to be an option for the eager student renter, and turning them away because you're not ready could be shutting the door on the security that comes with a signed lease. Start preleasing your properties. It'll save you money, effort, and a whole lot of stress in the long run.