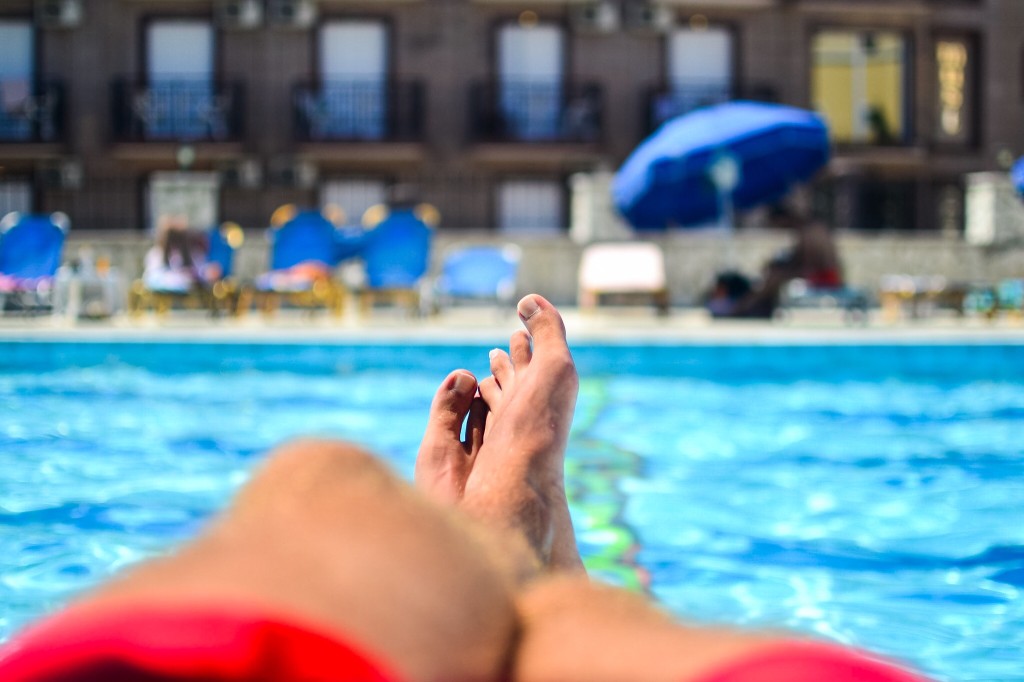 Classes, exams, reports, your entire school year is filled with academic responsibilities. On the flipside, it's also filled with friends, countless parties, and endless activities. While you try to manage your busy life, it always seems like the school year is a super busy time. That's where summer break comes in for the win every year. Staying in Columbus? Maybe your lease isn't up, you got a job, or you simply want to stay in the city until next semester. When summer hits, school is over, and a majority of your friends are headed back home for the summer. So now what? That busy schedule of yours has drastically decreased. But that's totally fine because you finally get to relax, and catch up on your latest Netflix binge, but you need 'summer' things to do. Don't worry because we've got you covered, here are few things for you to do in Columbus this summer!
1.) Attend A Crew Game
Sports events are a fun way to pass the time and enjoy the summer weather! These Reddit users highly recommend going to a Columbus Crew's game or two throughout the summer. Like dragon9652 pretty much said, even if soccer isn't your thing it's a fun thing to do! Also, it's cheap, AND you get that drink and food voucher. Score! (Pun totally intended).

 If for some reason you're totally out on soccer, try a Columbus Clippers (baseball) game over at Huntington Park.
2. Hangout At The Oval
April 1st, 2017 marked a sad day for OSU students because, for now, dogs are no longer allowed at the Oval, for those of you who haven't gotten the memo. For anyone who doesn't know, the Oval is the spot to hangout on campus. It's a large outdoor area with a huge lawn, paths, and wifi! Dogs have always played a big part at the Oval and snapping a pic with your pup and posting it on Insta has always been a tradition (since the beginning of time). Hopefully, OSU changes their mind! With that being said, the Oval is still a favorite gathering spot to chill with friends, have a picnic, toss a Frisbee around, and sunbathe during the summer months!
3. Hit Up A Few Festivals
The city of Columbus plays host to a ton of different festivals throughout the entire summer. While there are tons of fests going on each month here's one to check out each month of the summer.
For the month of June head to Goodale Park for Comfest. This free festival is being held June 23, 24, and 25 this year. Over the course of three days, attendees can participate in workshops, listen to speakers, buy and create arts and crafts, enjoy drinks and food, and see both dance and musical performances.
Pro Tip: Due to the high volume of attendance, it's recommended that you ride your bike and use the bike valet or take the COTA bus, which runs late on both that Friday and Sunday night. 
The Jazz and Rib Fest takes over Bicentennial, Genoa, and West Bank Parks on the Scioto Mile on July 21, 22, and 23rd. Attending is free, and you'll be able to try some of the world's greatest BBQ ribs and other dishes from some of the most recognized pitmasters. Make sure you get to try the ribs from the 23 award-winning teams who will be competing for the title of "Best Ribs." While you're there, check out the various local, regional, and international jazz performances!
Head over to Bicentennial Park and the Scioto Mile on August 18th and 19th for the Columbus Food Truck Festival. The fest is free to attend and has plenty of local food, drinks, and entertainment! There are over 50 food trucks to stuff your face at and two stages that provide a wide variety of entertainment.
Of course, there are tons of other festivals like Pride, Columbus Arts Festival, Greekfest, Red, White, and Boom, and well, you get the point! The list could go on and on, so try and make it to a couple, you'll be glad you did!
4. Indulge In Jeni's Ice Cream 

What better way to cool off on a hot Columbus day than a trip to Jeni's Splendid Ice Cream? Satisfy your sweet tooth at one of 10 different citywide locations offering over 20 unique and creamy flavors. Gooey Butter Cake, Goat Cheese With Red Cherries, and Wildberry Lavender are all on the menu of flavors to choose from! Best part? You're allowed to taste test as many flavors as you'd like until you find your favorite! We think Nikola's favorite might be the Brambleberry. Also, we really like where your head is at with your calorie counting rule, girl! Nikola isn't the only OSU student totally obsessing over this ice cream. Make sure to stop in this summer and taste for yourself what all the hype is about!
5. Check Out A Concert
Columbus has a variety of concerts going on this summer! Whatever your music preference may be, there's bound to be a show you'd be interested in. The Newport Music Hall is located on the infamous High Street right across the street from OSU. It's "America's longest continually running rock club" and this summer you can catch acts like The Wailers, Twenty One Pilots, and Reel Big Fish. Speaking of rock, Rock on the Range is taking place on May 19, 20, and 21 at Mapfre Stadium. This year's headliners include Soundgarden, Korn, and Metallica. At Express Live, located in the Arena District,  you'll always be able to catch an array of genres with big headliners like The 1975, Lil Uzi Vert, Die Antwoord, and AFI with Circa Survive. The Bluestone is a popular country music venue but also hosts several EDM and rap shows, too. For classical, dance, plays and more check out performances at one of the many CAPA theaters like the Ohio Theatre.
Who doesn't like free? Every Tuesday during the months of June and July at the Grandview Heights Public Library they host Music on the Lawn, and there is even a food truck on site! Head over to Easton on Wednesday nights for Sounds on the Town Concerts held right in on the Town Square.  For a complete list of free events, check out this list!
6. Try Some Of The Local Cuisine
Since fewer students are living near campus during the summer, now's your chance to try all the best restaurants around the University District! If you've never had an opportunity to try Buckeye Donuts what are you waiting for? We've seen reviews upon reviews like Avery's below. It's an absolute must anytime of the day. Hit up Gooeyz for the cheesiest grilled cheese you've ever had loaded up with meats and veggies. The Blue Danube, known as The Dube to locals, is an American-style diner with delicious burgers and sandwiches. Late night food? Get some Apollo's across the street from the Union.

Columbus is a big city! Try venturing out of the University District and check out some other local favorites like Northstar Cafe in The Short North neighborhood. Or check out Cap City Fine Diner and Bar, Momo Ghar, or Brassica which is located in the Italian Village. Whatever you're in the mood for, you can find it somewhere in Columbus!
7. Enjoy The Weather!
This one is pretty obvious, but If you've ever lived in the Midwest, you know how serious we take our summers. We get three months (if that) to enjoy the warm weather, so take advantage of it! Some things to do around Columbus this summer are zip lining at Zipzone, hiking the trails at Sharon Woods Metro Park, or gathering a group together for a day of bar crawling on the Pedal Wagons. One of the simplest pleasures is chilling at home, just hanging out outside with a few friends and some good drinks!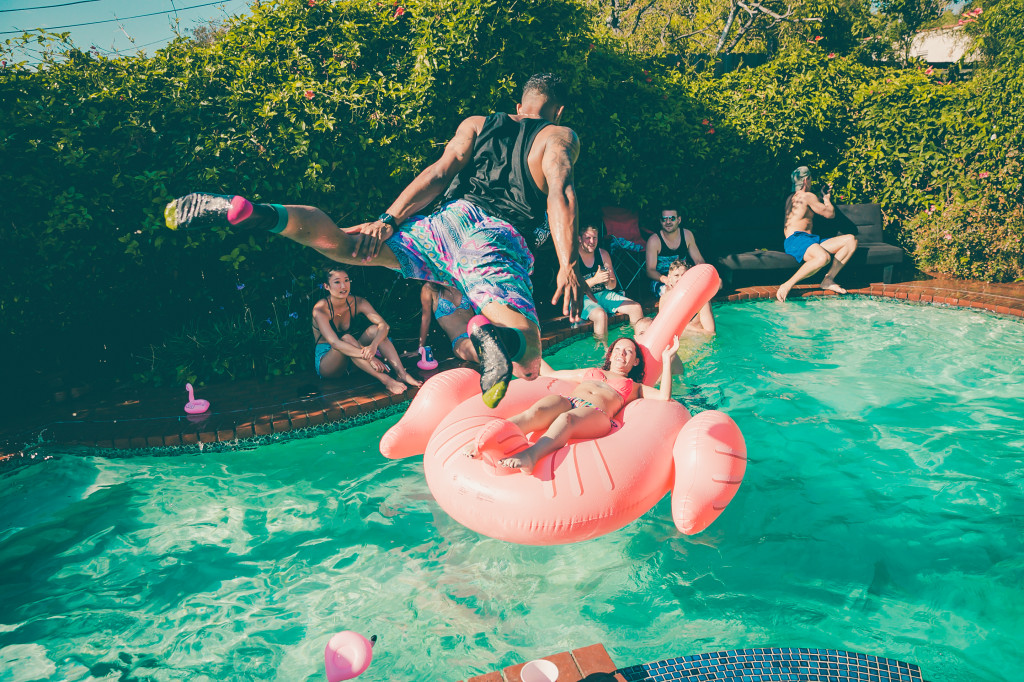 Oh, and if you can find a pool, go to that pool. Poolside summers are where it's at! Enjoy your summer OSU!