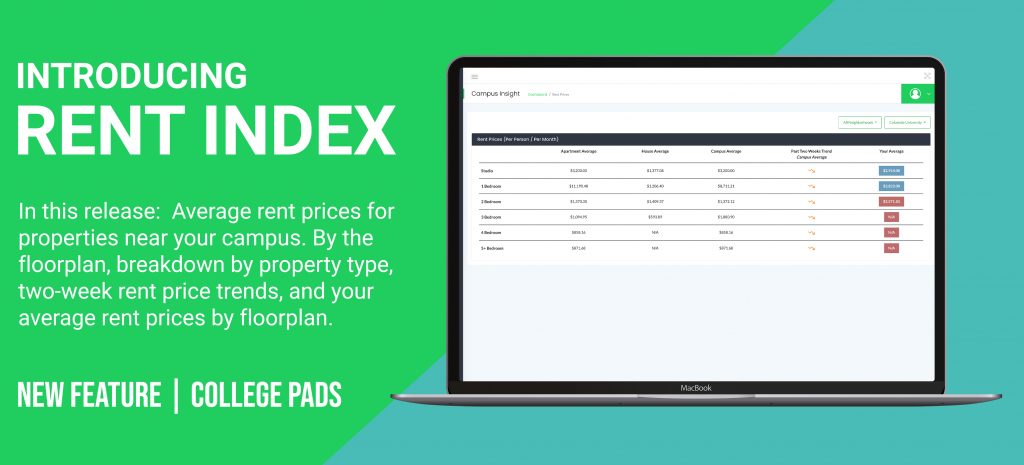 When setting the rates for your rental properties, you have to make sure your rent prices are set high enough so you can cover costs associated with being a landlord (like your mortgage, insurance, taxes (*sigh*), maintenance), but also be low enough to be competitive in the market.

Yeah, we know – that's a lot easier said than done.

But as a College Pads customer, finding the sweet spot for rent prices is about to get a little easier with Rent Index. Check out how the Rent Index will help you stay competitive in your market!
Continue reading