When Northern Iowa students need some food to fuel them through their studies or a drink to close out their stressful school week and finally begin their weekend they often head to College Hill; a popular Cedar Falls district that has become the go-to spot for students providing a mecca of bars and restaurants.
Located adjacent to the UNI campus, you don't have to travel far to find yourself surrounded by the best eats and drinks that Cedar Falls has to offer. Before you start your hunt for apartments in Cedar Falls near the University of Northern Iowa be sure to fill up on some of the best places to grab food and drinks in the College Hill neighborhood.
Offering a chill vibe and friendly staff your quintessential neighborhood bar, Octopus, has quickly grown to be a favorite amongst the college crowd. Locally owned and operated, Octopus is open 7 days a week and on most nights you can catch a live performance or a literary reading. As the vinyls spin and the drinks are poured enjoy an array of games with friends or step outside to hang out in their private beer garden. They offer a bunch of tasty cocktails and a rotating craft beer list and when hunger sets in you can satisfy those taste buds with Giovanni's Pizza or locally made sourdough pretzels!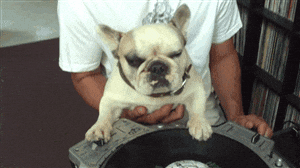 Wave goodbye to Subway and Jimmy Johns and hello to Sub City. This College Hill staple will have your taste buds watering. Voted "Best of the Best" year after year probably comes as no surprise if you've ever eaten here and if you haven't checked it out you should! Fresh bread, big portions, and a wide variety of toppings guarantee you'll have a delicious jersey-style sub every time and the convenient location makes it easy to grab a bite in between classes!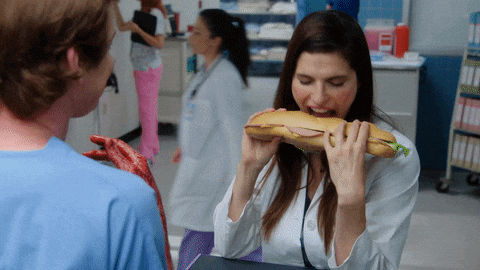 The newest addition to College Hill, Social House, has quickly risen to be a top spot to knock a few back and chill with friends. The swanky atmosphere combined with tasty craft cocktails and an expansive beer list draws in crowds nightly and everyone loves chilling on their rooftop deck. Nothing beats warm nights on the open air deck while enjoying some live music! For even more fun shoot some pool or darts or grab a team and join in on trivia night. As their name suggests, this is the place to come and be social!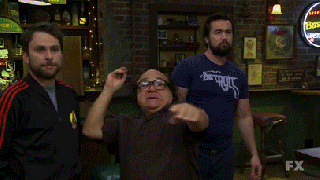 It's no surprise that the average college student isn't rolling in the dough. So when it comes to eating, pizza and ramen noodles have quickly become the norm to keep food costs low but it doesn't have to be this way! Greenhouse Kitchen offers tons of healthy food options that won't break the bank. They put a huge emphasis on offering fresh, locally sourced food with clean ingredients. They even grow their own herbs on site. Both carnivores and vegans will find tons of options ranging from burritos to poke bowls and salads and more. Keeping your bellies full and providing the energy you need to make it through classes!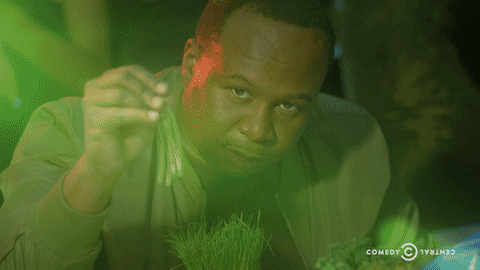 Start your morning off right with a delicious homemade pastry and a hot cup of coffee from Milkbox Bakery. This local joint is serving from scratch goods Tuesday thru Saturday. Upon entering the bakery, you'll be met by a counter full of bagels, bear claws, cakes, donuts and much more! Stop by for breakfast, lunch, or dinner because they also feature different homemade soups every day. The friendly staff pours their heart into their food and it's just like mom would make!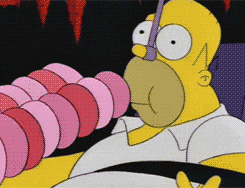 The Other Place, locally known as the O.P., has made a name for itself since opening in 1970. This watering hole has always attracted a college crowd and has been a favored place to grab drinks and snack pizza for decades. Over the years, this family-owned business has kept to its traditions and stuck with their recipes but they recently made some renovations to the space to make it even better! Whether it be a quick lunch, Saturday night out, or gathering for game day, you can count on the O.P to provide you with a fun atmosphere, cold beverages and a tasty and expansive menu for years to come.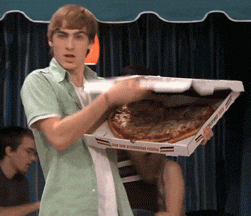 If you're looking for a no-frills joint to grab some food and a couple drink check out Library on the Hill. This place offers tons of awesome drink specials, $1 food specials (for you college kids balling on a budget) and the atmosphere is a lot more low-key than hanging out at Sharky's. To top it all off ask your bartender if you can play some Mario Kart! Dollar tacos, $3.50 mini pitchers and some Mario Kart will make for a pretty fun time. They host a dart league and Karaoke nights where they were recently featured as one of the top ten Karaoke bars in Iowa.