If there's one thing that unites the students at the University of Missouri, it's pride in their campus. From the beautiful grounds to the characters within it, there are a few tried and true things that make Mizzou a collective. Take a break from searching for your next Mizzou off-campus housing and check out our list of some student faves. You know you went to Mizzou if you've experienced these ten things.
1. You've rubbed The Nose for good luck on your test. Northeast of Jessie Hall lies the bronze bust of David Rowland Francis, complete with a stoic look and perfectly polished snout. Legend has it that if you rub his nose before your exam, you're sure to make the grade. We're not so sure if it actually helps, but when you've pulled a weekend full of all-nighters and your brain is just five flashcards away from becoming mush, anything and everything counts.
2. You and Sandy from Plaza are on a first name basis. From her infectious smile to her brooch of the day, a visit to Sandy at Plaza 900 was sure to make your day just a little bit brighter. Though she retired in November of last year *pauses to wipe away a tear*, she'll always be a Tiger in the eyes of the Mizzou student body.
Sandy of Plaza 900 is one of our campus favorites! Get to know this always-smiling @MUCampusDining employee better: http://t.co/mnvVL0fMmM

— Mizzou (@Mizzou) May 23, 2013
3. You've made a splash in the Brady Fountain, or at least you've thought about it. Whether you've worked up the courage to make the jump or just laughed at others attempts from afar, we know you've considered cooling off in the fountain at least once.
4. You've heard a thing or two at Speakers Circle. Its proximity to campus and the lack of need for permits means the area known as Speakers Circle is a breeding ground for people with a cause in their hearts but no interest in bureaucracy—who has time for that kind of red tape, am I right? Regardless of the message, you've seen and heard it all at Speakers Circle.
5. Speaking of Speaker's Circle, you're quite familiar with Derrick Fogle, better known to Mizzou as #old #shirtless Speaker Circle Hacky Sack Man. I mean, you don't make the Footbag Hall of Fame for nothing.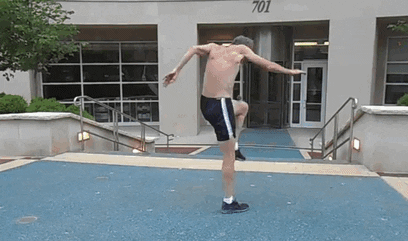 5. You've run through the columns. Every year, freshmen line up and make a dash through the columns, symbolizing their entrance to the University. And if you're lucky, it's only fitting that you'll get to walk back through in the opposite direction at graduation.
7. You've put a few dings in your clunker trying to snag a parking spot downtown. The allure of public transportation will never be as evident until you've tried your hand at parallel parking in downtown Columbia. May the odds be ever in your favor.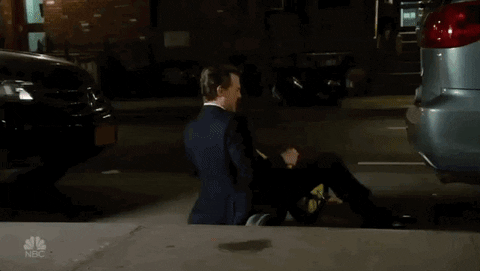 8. You look forward to tailgating season all year. Your fall wardrobe consists of mainly orange and black, and you've lost your voice more than a few times yelling MIZ during a Tigers game, but you think the echo of ZOU that follows makes the inevitable scratchy voice worth it.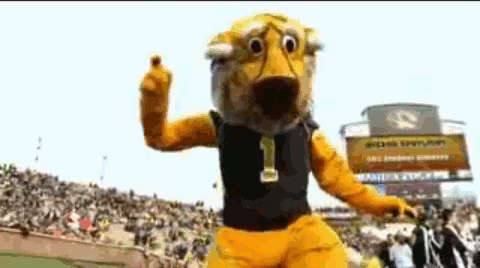 9. You think Tiger Stripe ice cream is a necessary part of a well-balanced diet. Mizzou 22 be damned, you've made more than a few trips to Buck's in search of the good stuff. Because we all know that frozen treats are best served with a side of tiger pride.
10. You've snapped a ridiculous amount of photos around campus. They basically consume your entire Instagram feed, and you don't even care. Find a better-looking campus in the Midwest; we dare you.
Have something to add to the list? Let us know in the comments.