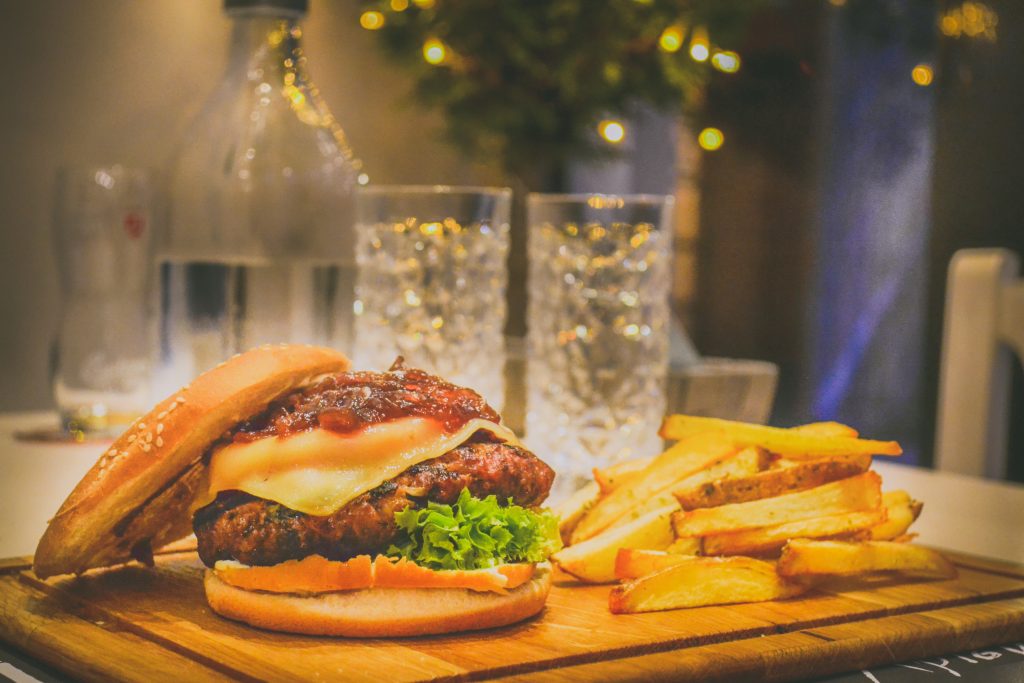 When it comes time to indulge, students head over to Downtown Ames and Campustown; Ame's bar and restaurant districts and major stomping grounds for Iowa State students.
If you're new to the area, or you're just a local looking to broaden your horizons, be sure to check out our list of the best places to eat and drink around Iowa State before you make a decision on your next Ames apartments near campus.
An "unpretentious British pub" with a welcoming atmosphere and friendly staff, London Underground is the perfect spot to enjoy a pint over some engaging conversation. It's cozy, it's chill, and you'll never have to compete with the sound system for the last word.
The bar boasts an impressive beer, wine, and whiskey selection as well as a unique list of signature cocktails. We recommend the 212 Manhattan for a new spin on a classic drink, or the Corn n' Oil if you're looking to shock your taste buds.
Cafe B, as the locals call it, is home to the best burger in Iowa. No seriously, they were voted best burger in Iowa in a 2018 statewide competition. The Latin-inspired menu features a variety of unique creations, like empanadas, gyros, and of course, burgers.
But the allure doesn't stop here. Cafe Beaudelaire also offers an espresso bar to put that kick back in your step and some seriously delicious craft cocktails.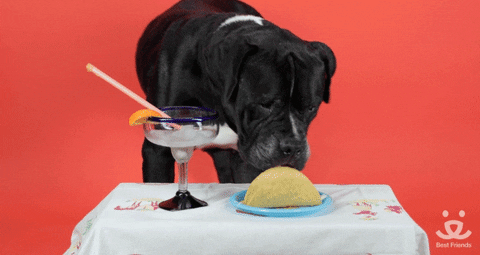 Es Tas doubles as a popular eatery and late night meeting ground for students in Ames. The joint offers a menu full of bar staples like burgers, fries, their famous cheeseballs and, of course, tacos.
If you're hoping to conserve some cash, Es Tas has some pretty stellar food and drink specials, like weekly Taco Tuesdays.
Looking for a quaint British pub with authentic food and a cozy atmosphere? Look no further than the Mucky Duck pub.
The menu features a handful of English classics like fish and chips, Shepherd's Pie and Bangers and Mash with a nice beer and cider selection to wash it all down.
They even have a new dog-friendly patio, so your fur person is welcome to join in on the fun as well. But be warned: with food so good they can't help but beg for scraps.
If you're looking for a great place to catch the game on TV or grab a drink after work with some buddies, Welch Avenue Station might be your new favorite hangout. The bar features daily drink specials, pool tables and plenty of seating. Best of all, Pizza Pit is located right upstairs and will even deliver to your table, so you don't have to travel far to quell those late night munchies.
Note: they just started accepting credit cards, so you can skip the scavenger hunt for loose change before you come here.
Cy's Roost has been a classic student haunt for years and is one of the most frequented bars on Welch Avenue. They have an upstairs dance floor, and outdoor patio, plenty of bar games and some insane drink specials. Make sure to come on Pong Wednesdays or FAC (Friday After Class) to drink for cheap.
Note: The bar can get packed on the weekends, so make sure to come early and avoid the lines.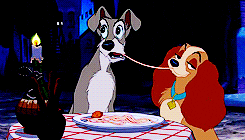 In the mood for something a little more upscale? Aunt Maude's is the perfect place to take a date for some wining and dining. Whether you have a taste for Prime rib, pasta, salads or sandwiches, Aunt Maude's' diverse American menu will have something to appease every taste.
Don't forget to try one of their dessert drinks, like a Mudslide or a Brandy Alexander, to satisfy your sweet tooth and catch a nice buzz all at the same time.
Did your favorite make the list? Let us know your favorite place to eat and drink near Iowa State University.