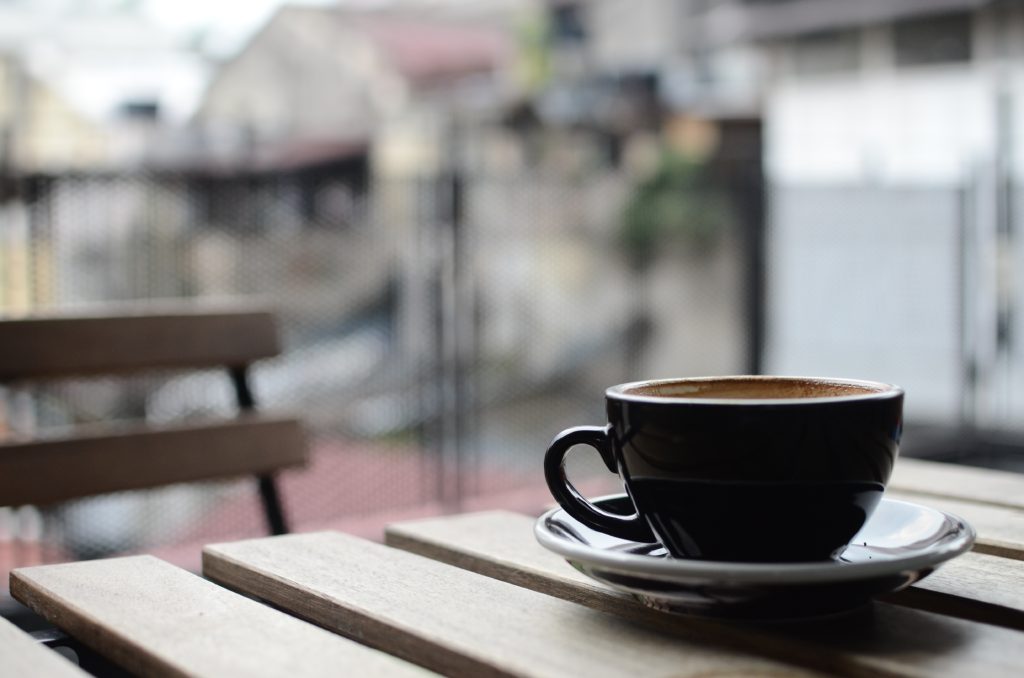 Calling all coffee enthusiasts, college kids who need to pull an all-nighter, or college kids that just pulled an all-nighter and now need to wake up and head to class! Need a little pick-me-up or a chill place to study? Columbus is filled with places to get your caffeine fix.
But how do you know which one is the best? Don't worry, we've got you covered. Here are our top picks for coffeehouses near OSU off-campus housing.
Kafe Kerouac
Address: 2250 N High St
Phone: (614) 299-2672
Kafe Kerouac is more than just your typical coffee shop. Of course, their locally roasted coffee draws in a crowd, but their welcoming atmosphere keeps them there! From comedy shows to board games to books and records for sale, Kafe Kerouac seems to have it all—including free refills.
Oh, and did we mention they also sell beer and wine, too!? Kafe Kerouac has an ever changing imported beer list and offers wine at just $4 a glass—or $12 for the bottle, you know, for those extra long study sessions. Whether you're here to study for finals, join in on a poetry slam, or impress a date, Kafe Kerouac has you covered.
One Line
Address: 745 N High St
Phone: (614) 564-9852
We all like to drink it, but do you know where the coffee in your cup came from? Well, father and son team, Mark and Dave, set out on a mission to answer that very question. With a promise to the community to find better, sustainable coffee, they started their first roaster in 2009. To this day, they continuously travel the globe to monitor the bean farms and learn stories from their growers.
One Line has a rotating list of beverages available throughout the year. You can purchase their coffee brewed fresh in their cozy shop, or you can order online if you're on the run. As stated on their website, "think global, buy local."
Stauf's
Address: 1277 Grandview Ave
Phone: (614) 486-4861
"Really nice place, large seating area, friendly staff, good Coffee," one patron exclaimed! What more could you need? Stauf's, a micro-roaster, has been serving up the highest quality Arabica coffees to their customers since 1988.
Located in a historic building, which has both indoor and outdoor seating, the team at Stauf's are extremely passionate about coffee. They source their beans from over 20 different countries and even roast them in-house! Each cup is made to order on their gas-fired roasters to ensure each cup is fresh and has reached it's highest flavor potential.
Stop into the shop today, or sign up for their Coffee by the Month program. Each month you'll get a delivery to your door of their hand-picked coffee.
Cup O Joe
Address: 2990 N High St
Phone: (614) 447-7563
Welcome to my office… Use our shop for work, meetings, studies, and everything in between. #coffee #tea #columbus #study #work #caffeine #espressodrinks #clintonville #lennox #cupojoe

Posted by Cup O' Joe on Tuesday, January 10, 2017
From the folks over at Stauf's Coffee Roasters, Cup O' Joe has been a neighborhood staple for over a decade now. Best of all, the shop is close to the Ohio State campus, making it a very convenient and student-dominated hangout and study spot.
Like Stauf's, Joe's offers both indoor and outdoor seating to their customers. They have a diverse menu that includes a mix of delicious sandwiches and baked goods. Another plus of Joe's is that their prices are extremely reasonable, especially compared to some other neighborhood shops. Be sure to get there early for their famous jalapeno cheddar bagels before they run out for the day!
Mission Coffee
Address: 11 Price Ave
Phone: (614) 300-0648
In the mood for coffee and some chill vibes? Look no further than Mission Coffee! Head into their industrial coffeehouse where you can relax at one of their handcrafted tables and sip on a fresh cup that will only cost you a buck—perfect for all college kids living on a budget.
Mission Coffee, has been perfecting their brews for over ten years now, and they continuously work with people around the world to bring you a great product! For all you caffeine addicts striving to learn about all things coffee, Mission hosts several events throughout the year on topics ranging from where your coffee comes from to the best at home coffee brewers!
Did your favorite make the list? Comment below and let us know why you love it.