Four years go by faster than you may think. Unlike term papers, your college experience is one thing you won't want to procrastinate.
The Ohio State University and the area surrounding OSU off-campus housing are brimming with things to do and places to see, including many traditions that only your fellow Buckeyes would understand. So dive in and explore the campus. You can't call yourself a Buckeye without experience everything on this list.
1. Explore the underground tunnel system
Deep beneath the grounds of the OSU campus lies a pretty wild network of tunnels, often talked about but rarely ever seen. Originally put in place for utility purposes, the 8-mile tunnel system commonly serves as a forbidden meeting place for sneaky college students hoping for some thrills after hours.
Though entering the tunnels is not permitted, The University gives guided tours of the tunnels on occasion. Watch out for one of those and tag along if you're not trying to get arrested for trespassing. But be warned, it gets HOT down there.
2. Check out the eleventh floor of Thompson Library
Have some homework to do? Try the 11th floor. Officially known as the Campus Reading Room, the eleventh floor of the Thompson Library is a hidden gem on the Ohio State campus.
Surrounded by windows overlooking the campus and Downtown Columbus, it's the perfect backdrop for studying and a pretty cool place to relax. At the very least, don't leave OSU without snapping a pic of the view.
3. Play The Infection Game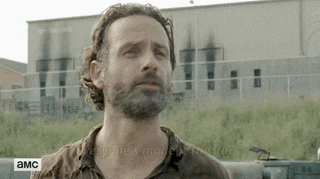 Ever see those people in headbands running around shooting strangers with nerf guns? Yeah, us too. No, they're not unhinged; they're just playing Infection.
What's infection, you ask? Simply put, it's an adult version of tag—with nerf guns. Students are broken into classes of either "humans" or "zombies," both attempting to overthrow the other in a high-stakes, high-cardio game of stalk and shoot.
Choose your side, wear your bandana proud and defend your campus from the impending apocalypse.
4. Spend the Day at COSI
Located just a few miles from campus, COSI is brimming with discoveries that are sure to make you feel like a kid again. It also happens to be one of the most respected science centers in the nation, meaning you'll probably learn a thing or two while you're there.
The Center features a host of exhibits ranging from topics like space to the ocean, puts on live shows, and boasts giant screen theater and even a planetarium.
Best of all, each year the University hosts OSU Night at COSI, offering free admission and transportation with your BuckID.
5. Stuff your face at Mirror Lake Creamer…OH RIGHT JUST KIDDING
The winds of change have been a-blowing near mirror lake. The lake itself is in the midst of major renovations, signaling the end of a tradition dating back to the early 1990's: The Mirror Lake Jump.
Nearby, The Mirror Lake Creamery & Grille was an on-campus haven for busy college students needing to drown their stress in ice cream and french fries—don't worry, we've been there. They had poutine, they had hamburgers, and best of all, they had the "Big10": a giant heap of ten ice cream scoops with ten toppings.
Due to renovations at the lake, The Creamery now sits closed. So I guess just go to Jeni's instead.
6. Sing "Carmen Ohio" during Light Up The Lake (Light Up North Area)
There are few greater OSU traditions than Light Up The Lake, the annual ceremony coordinated by Ohio Staters, Inc.
For over a decade, Ohio State students have huddled around Mirror Lake on a cold winter night to commemorate the holiday season. And it wouldn't be complete without everyone singing Carmen Ohio towards the end of the ceremony.
With the ongoing construction of Mirror Lake, the event now has a new name, Light Up North Area (LUNA), and a new home in Town Square. So make sure to mark the change, bundle up and prepare your singing voices for this year!
7. Visit the Whisper Wall
Due to some architectural—or actual?—magic, the oddly shaped structure behind Wexner Center for the Arts is one heck of a blabbermouth. Known commonly as the Whisper Wall, these steps carry even the faintest of sounds from one end to the other.
Want to try for yourself? Grab a friend, sit on opposite sides of the steps, and let out your deepest, darkest secret. Just make sure no one else is standing near the other end.
8. Skip class and spend the day at Oval Beach
All that studying and exams can really do a number on your sanity. Sometimes you need to take a personal day and play hooky, and Oval Beach is the perfect spot to spend the day.
The massive expanse of grass is a common place to take in some vitamin D, have a picnic, and play a game of frisbee. So pick a day, call in sick, and head to Oval Beach.
9. Rub the head of President William Oxley Thompson before an exam
There's only so much studying you can do before fate takes over and it's no longer in your hands. Luckily, there's one extra thing you can do to make the grade, and sometimes you just need all the help you can get.
Legend has it that rubbing the bust of President William Oxley—located on the Oval entrance to Thompson Library—during finals week brings good luck to students hoping to ace their exams.
So give it a shot before your next exam. We don't recommend skipping the all-nighters altogether for a rub on the head, but hey, it couldn't hurt, right?
Know of any other cool OSU traditions? Comment below and let us know your favorite.