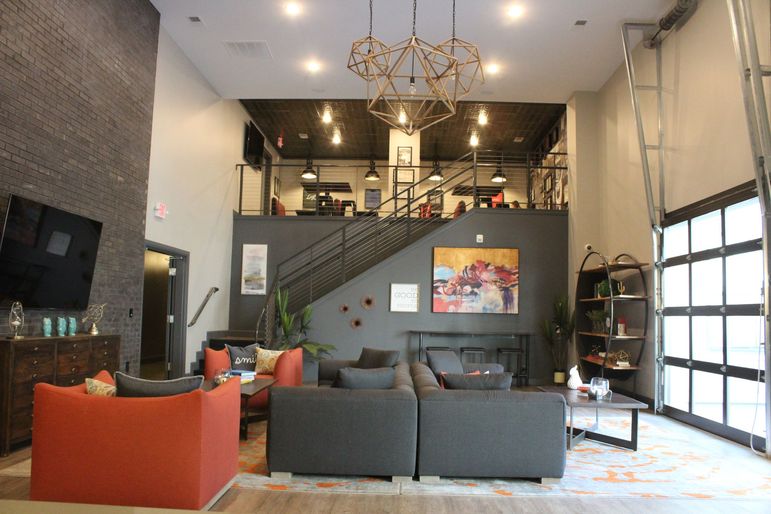 If you've driven around the Ohio State University campus, down streets like High Street, Lane Street, and Fifth Avenue, we're sure you couldn't help but notice the towering off-campus housing complexes that look more like Caribbean Resorts than student apartments. The popularity of luxury student housing has been growing over the years, and more of these massive student oases are being built all throughout the country. To coincide with their resort-like appearance, they also offer resort-like amenities that really help draw in student renters.

Are you in need of off-campus housing near Ohio State University with some serious amenities? Check out our list of the five best apartment amenities near the Ohio State campus!
Outdoor Pool and Sundeck at The Highline at Nine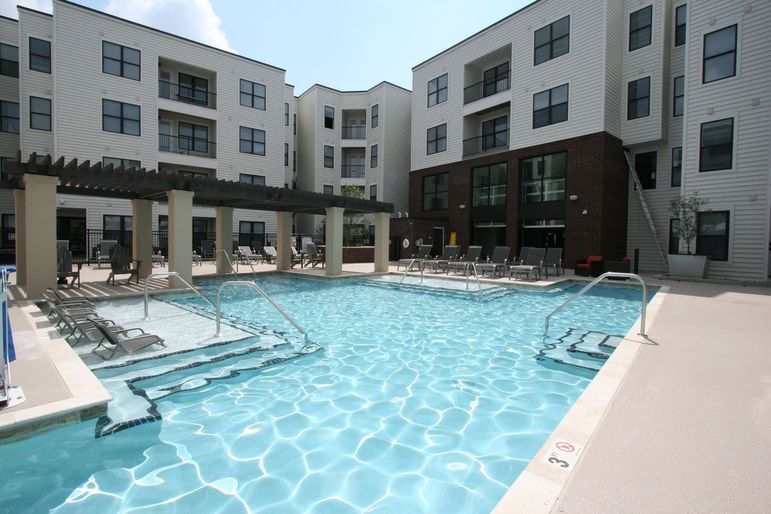 Grab your suntan lotion and beach towel and head to the outdoor pool at The Highline at Nine to enjoy some fun in the sun in between classes! Sip your drink poolside with friends, or grab your book and study, all while getting a tan.
Theater Room at The Wellington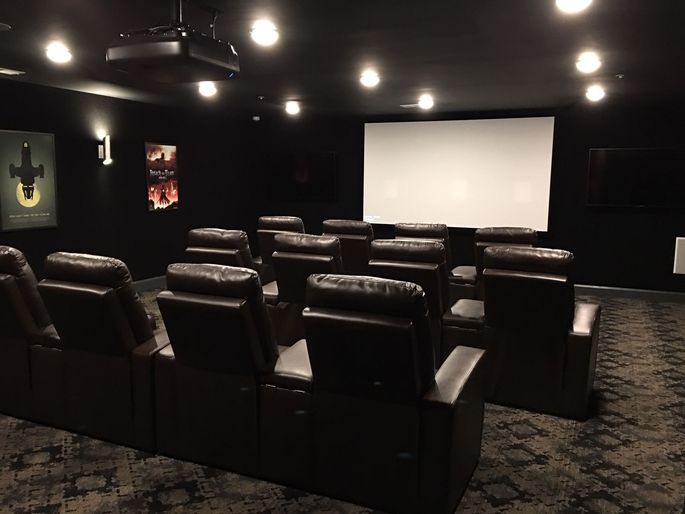 Kick back, relax, and enjoy the show from your own apartment complex when you choose to live at The Wellington! You can join the community for events or host your own private screening with friends. All that's left is to pop some popcorn and grab an Icee from the Target located just below the building!
Graffiti Wall and Pocket Park at The View on Pavey Square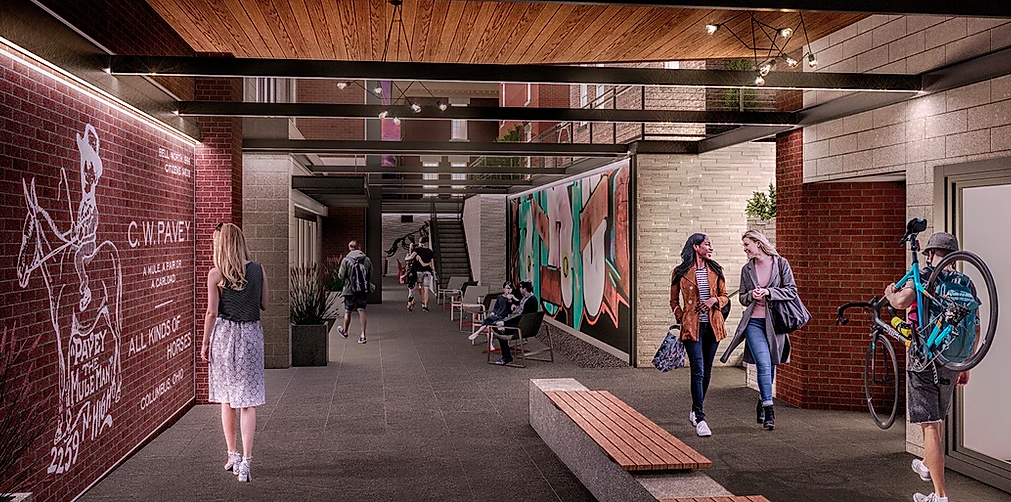 When you live in a large city, it can sometimes be hard to escape all the hustle and bustle. That's why The View on Pavey Square created the Pocket Park. Residents can relax and socialize with one another in a private space, both covered and uncovered. The park offers outdoor seating, bike racks, a green space, and a graffiti wall where students can grab some chalk and express themselves on a massive wall for everyone to see! With outdoor heating lamps and lighting, this space can be used all year long.
Starbucks Coffee Bar at Luxe Bell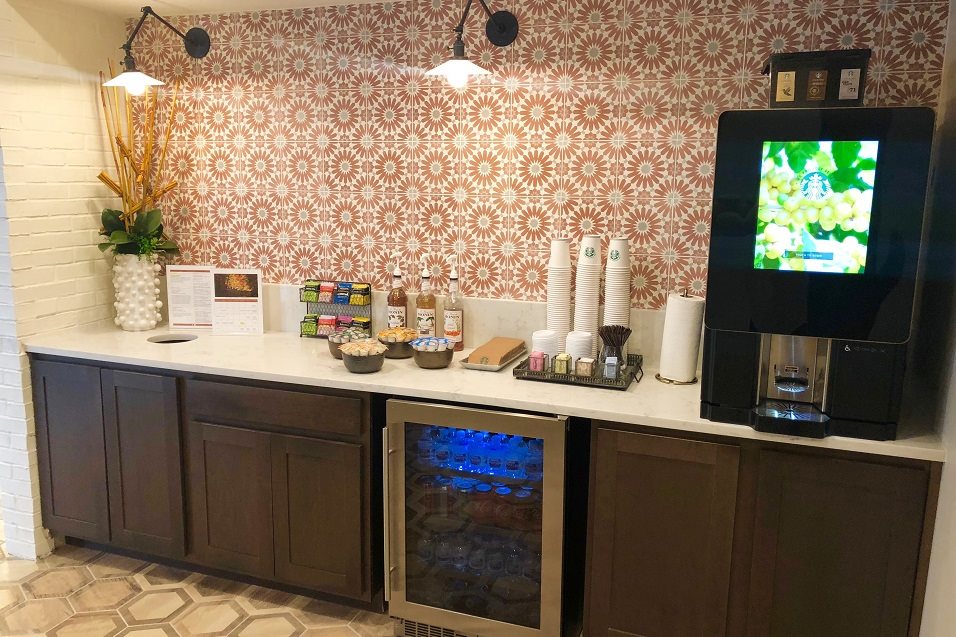 Wake up and smell the coffee at Luxe Bell! This complimentary Starbucks coffee bar will be your new best friend and savior throughout the school year. Perfect for rolling out of bed and heading to classes or for a midday pick-me-up, this machine is here for you morning, noon, or night. The best part is you won't have to spend upwards of $5 a day to get your fix!
Ground Floor Retail at The View On Fifth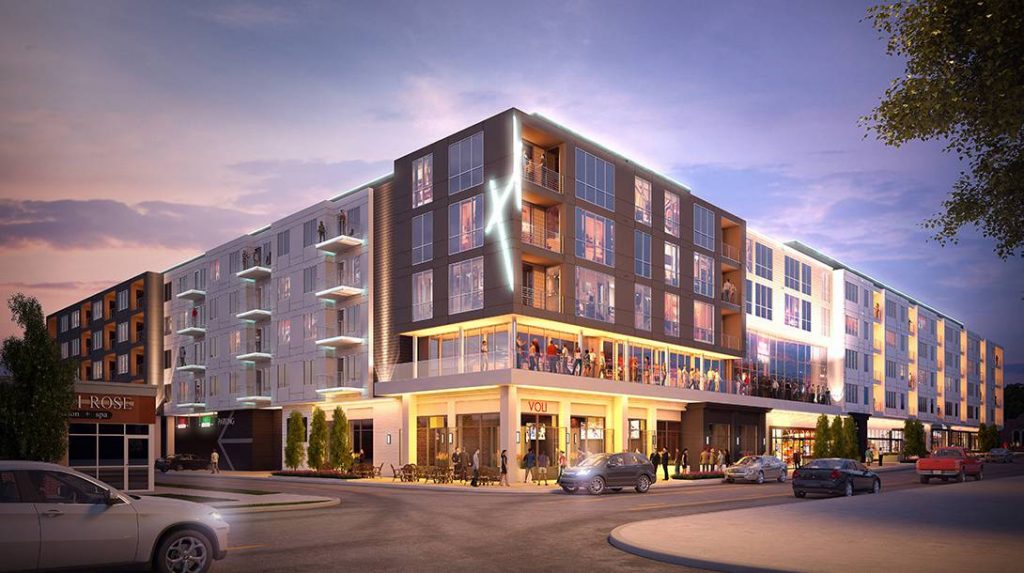 Do you often want to shop with friends and fellow neighbors but don't feel like leaving your block? You won't have to when you rent from The View On Fifth! Along with the first floor of the apartment complex, The Fifth Avenue building includes a coffee shop and multiple spots to grab a bite to eat, like Pokeworks and Palle where you can enjoy outdoor patio seating. There are also several retail shops, including Lululemon, so you can buy some new workout attire and then go next door and sport it at Orange Theory!