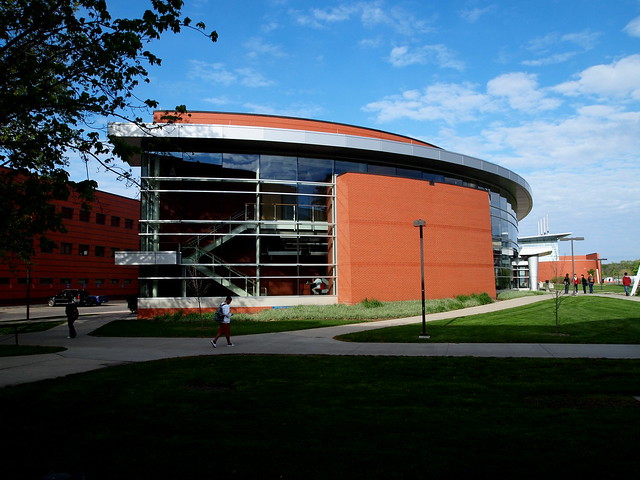 At College Pads, we understand the pain and stress that comes with finding off-campus housing. Between balancing a part-time job, a social life, and studying, we know college life can get pretty hectic. When it comes to finding a place that's close to campus and fits your budget, it's really important to rent from a legitimate landlord. But how can you make sure? That's where we come into play!

Here at College Pads, we took the time to do a little digging into all of the landlords and apartments in Ames near campus, leaving Iowa State students with our picks for the top ten landlords and off-campus apartments in Ames. So, next time you're looking for off-campus housing near Iowa State University, be sure to check out this list!

First Property Management of Ames

Offering amazing off-campus rentals and luxury housing throughout Ames, First Property Management is the company to go to if you're not sure whether you want to live in an apartment or a house—they have tons of options to choose from! Many of their properties are within walking distance or just a short commute to Iowa State University, which is perfect for college students that need something close to class. They offer everything from single bedroom apartments to large houses, so you have plenty of options when it comes to the number of roommates you want to have. A house close to campus, at a great rate, with your best pals: does it get any better than that? We don't think so! 

Professional Property Management
A local business, Professional Property Management is dedicated to serving students in the Ames community. When you choose PPM, you're not only getting a great apartment or house, you're getting unparalleled property management service along with it. They offer a large selection of rental properties near Iowa State, ranging from both apartments and houses. You can choose to live alone in a Studio or get some friends together to rent a house for 4 or more. With extensive experience and knowledge of the Ames area, PPM is sure to provide every prospective tenant with a new home that fits their needs, budget, and lifestyle! 

Campustown
Campustown offers off-campus rentals specifically with the Iowa State student in mind! The team over at Campustown manages a collection of properties (both houses and apartments) throughout Ames near the ISU campus. Units come in all different sizes, ranging from one to five-bedroom units that are rented by the bedroom. Units come furnished, are walking distance to classes, and you'll have access to some pretty cool amenities, like a 24-hour fitness center. 

Haverkamp Properties
The apartment complexes from Haverkamp Properties are a short distance from the ISU campus and are managed by a great, attentive staff. They offer several amenities that make them popular among students and young professionals alike. Their affordable off-campus apartments, like West Towne or Westwood Village, offer a variety of floor plans and amenities, including free WiFI, a clubhouse, and a free membership to Ames Racquet and Fitness.

RentAmes Property Management
With tons of properties to choose from located all across Ames, RentAmes Property Management is a great option for students looking for housing near the ISU campus. A 24-hour maintenance response team, reasonable rent prices, remodeled units, onsite laundry, and parking options are just some of the cool perks of renting with these guys. RentAmes has a hardworking team dedicated to providing ISU students with a great off-campus housing experience, so you can't go wrong with RentAmes PropertyManagement!

Jensen Group
Family owned and operated, Jensen Group has been setting up students with their perfect pad for over 30 years! The Jensen Group has an extensive portfolio of housing options to choose from all over Central Iowa, and they have some really awesome apartments right near the Iowa State Campus. Each of their apartments offers a range of floor plans and amenities, but no matter your lifestyle or budget, Jensen Group is sure to have something for you!  

The Madison
If you want it all (especially when it comes to amenities), then The Madison is the place for you! The resort-style pool with hot tub, 24-hour gym, basketball court, business center, and Starbucks coffee bar are just some of the great amenities that come along with living at The Madison. These pet-friendly, three and four-bedroom units even come furnished, so you won't have to worry about how you and your roommates are going to decide who brings what furniture.  

Daninger Properties
Have a group and in need of a house? If so, Daninger Properties is where you'll want to look! The company was founded by Iowa State alumni Adam Daniel & Nate Schechinger (Daniel + Schechinger = Daninger) in 2009, so you can bet they know what students are looking for when renting a place. Their portfolio includes a variety of updated houses from two to five bedrooms, each of which they own and manage themselves in order to provide the best service!

The Foundry
Located just steps from the Iowa State campus, The Foundry brings a type of luxury living like no other to students living in Ames! The 2 and 4 bedroom units come fully furnished and are all-inclusive, meaning you don't have to worry about paying separate bills for utilities or splitting up rent checks with roommates. Every student is on an individual lease at The Foundry, and if you're in need of a roommate, they'll help find your perfect match through their Roommate Matching program. With awesome amenities like a 24-hour fitness center, free tanning, a computer lab, coffee bar, and more, it'll be hard to leave! 

Petallowed.com
Are you looking for off-campus housing near Iowa State but need housing for your furry friend, too? Say goodbye to housing pet restrictions, and hello to a place where pets are A-okay! Petallowed.com is just what it sounds like: they offer pet-friendly houses, duplexes, and apartments in Ames. Not only are Fluffy and Fido able to come along to college with you, but living at one of the Petallowed units will put you walking distance to campus, downtown and so much more!