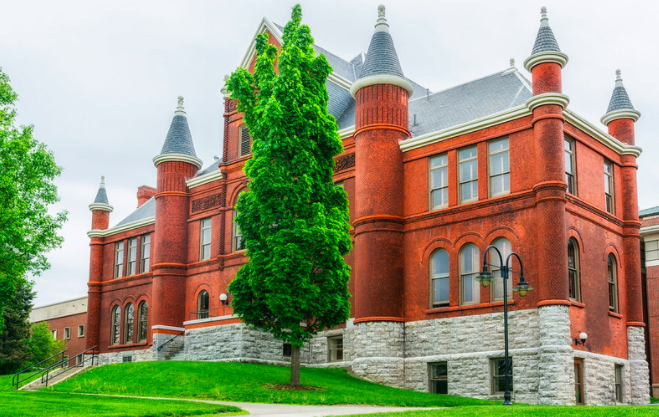 Looking for a place to live quickly turns into a tedious and overwhelming task. You've heard landlord horror stories and making sure you choose a great place with an awesome landlord is at the top of your list.
To try and help you out we decided to do some research to find the top 10 landlords in Syracuse. We shuffled through hundreds of reviews to find the best of the best to choose from, and to make your off-campus housing search that much easier!

And to make things even easier, check out all these Syracuse University apartments.
Live the prime life when you choose a pad with Campus Prime! Their newly renovated, spacious units come in a variety of different floor plans with awesome amenities. These fully furnished units come decked out with spa-like baths, private balconies, free cable and WIFI, and a whole lot more! One student raved, " Campus prime apartments are probably one of the best places that you could live as a Syracuse student", and we couldn't agree more!
Rent From Ben started nearly three decades ago when Professor Joseph Trupper retired from Syracuse and started his business, from there his son Ben (see it's in the name) took the reins and has been setting up SU students with housing since 1998. All of Ben's rental properties are located in the University Neighborhood, and each house is walking distance to campus making getting to campus a breeze. Ben's impressive portfolio of 65 awesome houses range from one bedrooms to big houses for groups of 5 or more, so every student is bound to find great rental from Ben!
OPR Developers has risen to be one of Syracuse's top property management companies. OPR has been in the biz for over 30 years and has tons of properties to choose from! Whether it be a single family home, condo, townhouse, or apartment the team over at OPR can help you find the best fit for you! Properties are within walking distance to campus and you'll be only minutes away from public transportation, shops, and restaurants.
If you're looking for a house near the Syracuse campus, A.Z.S. Properties is the place for you to check out! A.Z.S. offers a great portfolio of houses ranging from one bedroom units to five-bedroom units, each located close to campus. Properties range in features and amenities but renters can expect houses to have gone under recent updates, have utilities roped into their rent price, off street parking, and so much more!
Cuse Real Estate has been delivering prime property management services to the Syracuse area for years now. With so many residential units to offer, anyone can find something that fits their style without burning a hole in their pocket! Each of the properties are located just minutes away from the Syracuse campus making commuting to classes a breeze! On top of all that, free parking is available, you'll have furnished unit options, and there's laundry on-site!
Offering anywhere from studio to four spacious bedroom apartments, The Marshall provides students with tons of great community and apartment amenities they need to live in luxury. Exhausted during finals week or need a pick me to get through studies? Wake up and grab a coffee on your way out at the coffee bar. Grab a few friends and take advantage of the M-Lounge and shoot some pool or chill and watch the game on their TV wall.
Owner Andre is extremely knowledgeable about the area and with his years of experience, he can help you find a great spot at an even better price! Andre's properties have been all recently been renovated by himself and his team and on top of that are just minutes walking distance to the Syracuse campus. Resident Spencer said, " Andre is the best experience we've ever had! Andre is a kind, understanding, hands-on landlord who takes pride in keeping his properties in great shape. We have absolutely no complaints and would rent from him again at any time."
With the option of three or four-bedroom houses, SU Rental strives to provide students with the best housing to fit all your needs! Each house owned and managed by SU Rental has recently undergone renovation and includes sweet features and amenities like Energy Star windows, central ac and heat, dishwashers, front and back porches, garages, free laundry and so much more. Schedule a showing with SU Rental today! 
University Area Apartments has been catering to the property management needs in Syracuse since 1975! They offer affordable studio to eight-bedroom apartments with numerous features. A past resident said, "As a college student and first-time renter, I was worried I'd have a bad experience with a landlord. However, this was not the case with UAA. I was thoroughly impressed with the management of the property, the friendly staff, and everything they did to make me feel comfortable living there." Let the folks over at University Area Apartments set you up with the perfect place to call home!
When you choose University Townhouses, you'll be met with a stylish and comfortable living experience. Each of their furnished three bedrooms, two-floor townhouses are carefully designed with the college student in mind. Located less than a mile away from Syracuse University, University Townhouses gives residents close access to campus. Each apartment comes with assigned parking, has a private balcony or patio, in-unit laundry, a flat-screen, and more!
Family owned and operated for over 40 years, University Hill Realty is the place to go if you're looking for some of the best off-campus housing in Syracuse! Their units range from single to multi family houses, from one bedroom to five bedroom units, offering tons of different  amenities across their portfolio. The folks at University Hill have their own management and maintenance teams and have worked to continuously upgrade and keep their units Energy Star efficient. With great locations and great properties, you can go wrong with University Hill!