After an exhausting day of hitting the books, we're sure you've worked up an appetite! No college kid wants to cook after a long day of class, and doing the dishes that follow is a drag. You need food now, but where to go?
Luckily for you, we've compiled a list of the top five restaurants near Cortland student housing for you grab some grub. Get a move on, because "you aren't you when you're hungry."
Hairy Tony's
Address: 102 Main St
Phone: (607) 662-0239
If you are looking for great food and great service with a hometown feel, look no further than Hairy Tony's! Located in a cool historic building in Downtown Cortland, Hairy Tony's is your quintessential gastropub serving unique, high-quality dishes in a laid back atmosphere. The menu changes seasonally, so stop by for brunch, lunch, and dinner to see what's new throughout the year!
Pizza is a big hit at Tony's, but options range from ribs to chicken pot pie and Guinness steak stew. If you're looking to grab a drink, they have a variety of liquors along with 29 domestic, craft and imported beers on tap. The menu is huge, so anyone can find something to satisfy them!
Calios
Address: 120 Main St
Phone: (607) 662-4226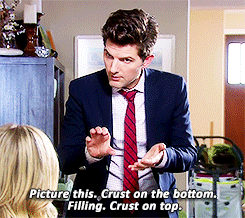 Calios initially set up shop in Oswego during the Fall of 2006. At the time, they offered 30 different types of calzones, with the option to add any additional ingredients for free, making all your calzone dreams come true! To no surprise, the place became a huge hit amongst the college crowd.
Fast forward a few years and Calios has since opened up six additional locations and has since touched down in Cortland. Between each location, customers can now choose from 50 different calzones—Buffalo, Mac N Cheese, and Taco are just a few flavors on the menu. Calios even has Cookies N Cream or Cheesecake calzones to satisfy that sweet tooth. Best part? They're open until 4 am to take care of those late night munchies!
Brix Pubaria
Address: 60 Main St
Phone: (607) 662-0006
Located in Historic Downtown Cortland is local favorite Brix Pubaria! What exactly is a Pubaria? Well, they describe it as "an establishment where family and friends gather for the finest pizza and alcoholic beverages," and we couldn't agree more! Brix is best known for their jumbo wings and brick oven pizzas, but the dishes don't stop there. They have a large food and drink menu, including several vegan and gluten free options.
Brix was even dubbed "Cortland's Favorite Flavor" three years in a row. With fantastic food and an attentive, friendly staff, it's no wonder why they did! Brix has even teamed up with Cortland University as one of their partners and now accepts payment on students Campus Connection Cards.
Pontillo's Pizzeria Cortland
Address: 124 Groton Ave
Phone: (607) 753-3655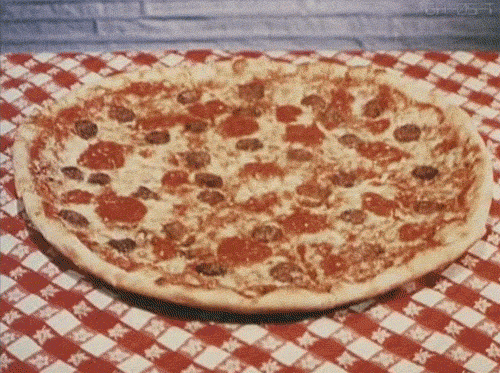 Move aside Pizza Hut; say hello to Pontillo's! Pontillo's Pizzeria has been dishing out some of the best pizza in Cortland for decades. A true family restaurant, founders Sam and Tony Pontillo passed down their legacy for generations. Even though time has passed, and the joint has experienced everything from moves to remodels, one thing remains the same; the love and care that goes into making the family's original hand tossed homemade recipe.
Obviously, pizza is the highlight, but Pontillo's wings, pasta dishes, and subs are also a hit. Best of all, portions are so generous you'll be able to take some home for later. Feel free to carry out, or dine in and enjoy the comfy, friendly atmosphere.
Community Restaurant
Address: 10 N Main St
Phone: (607) 756-5441
The Community Restaurant is a local gem in the heart of Downtown Cortland. The Souzas family has been serving the community for over 80 years now and has certainly earned its reputation as one of the best hometown restaurants. Dine in at Community Restaurant and enjoy the atmosphere, friendly staff, and wonderful food selection off their diverse menu.
Menu favorites include club sandwiches and pot roast, but you can't go wrong with whatever you choose! Prices are very reasonable, and portions are heaping. Stop in for breakfast (on the weekend), lunch, and dinner, and you'll quickly see why this eatery has become a Cortland community staple!
Have you stuffed your face at any of any of these places? Comment below and tell us why you love it.