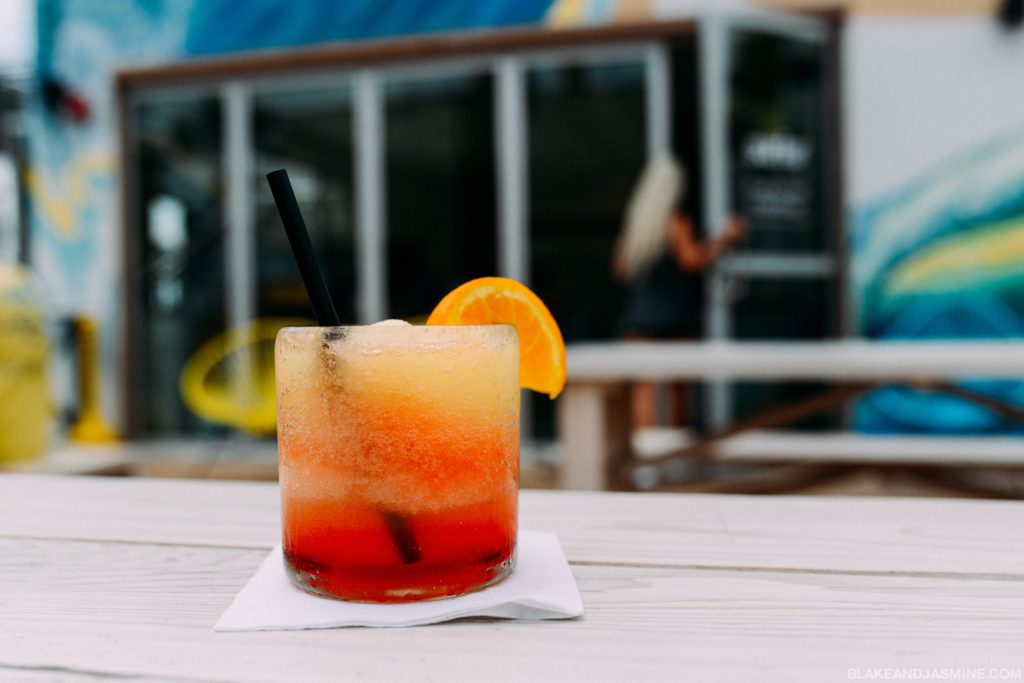 After a crazy day of classes, students at Cortland University need some time to unwind. Whether you prefer a cold brew and good conversation or a wild night on the dance floor (where you literally have to scream to hear your friend), these Cortland bars have got you covered.
If you're a Cortland newcomer, or just looking to change up your Friday night routine, make sure you stop by one (or all) of these bars near Cortland student housing.
Dark Horse Tavern
Address: 96 Main St
Phone: (607) 753-6513
As you walk down Clayton Ave, it's impossible to miss the Dark Horse Tavern. The place is adorned with a massive two-story mural—a popular backdrop for graduation photos—that covers the entire side of the building. More commonly known as "The Horse" this favored bar has become a Cortland staple since opening its doors in 1975. Even Dave, the original manager, is still running around making sure everyone's getting their favorite drink downstairs before heading to the wild dance floor upstairs.
Stop in any night of the week to take advantage of their amazing specials, from $.25 tacos to $5 frozen drinks and 32 oz jumbo drafts. While you're there, make sure you scoop up one of their T-shirts, which has gained popularity amongst the town!
Woodman's Pub
Address: 103 Main St
Phone: (607) 423-4090
Woodman's Pub, better known as "Woody's," just celebrated its 37th birthday! Your quintessential college bar, Woody's keeps is classic with vodka lemonades and pints of beer. Throughout the week, they have crazy cheap specials that are sure to draw a crowd!
Make sure you keep up with their Facebook page to see what the deals they're offering daily. Many times you'll be able to get two-for-one shots and $1 drafts—you can get some serious drinking in for under $10 here! Hit the outdoor deck and play Beer Olympics, Can Jam, Corn Hole, or Pong. Grab a partner, because for $24 each you two can get a massive boozy fishbowl to share and two Woody's tank tops to rep your favorite bar!
Stone Lounge 
Address: 128 Main St
Phone: (607) 299-4338
Emulating the sophistication of Manhattan-style nightlife, Cortland's very own Stone Lounge is unlike any bar throughout the city. With an upscale vibe, the Stone Lounge offers guests premier bottle service where parties can dance the night away to resident DJ's or relax with a drink on their fancy leather couches. Sure, you might pay a little more for drinks here compared to other local bars, but the grandeur that comes along with it is totally worth it.
With the recent addition of their second bar, the Griswold Quarry, commonly known as the GQ Room, you can take your VIP experience to the next level. Dubbed "the best hangover food in the world" they offer a wide variety of food items during the day. Stop by for Wing Night—you can get ten wings and a pitcher for 12 bucks. Happy hour runs until 9 pm daily, and while you're there, try a Mug Shot, which is a 25 oz beer and a shot of your choice.
Red Jug
Address: 31 Central Ave
Phone: (607) 299-4865
What's open 365 days a year until 2 am? The answer is Red Jug! You can count on them to always be open, no matter the occasion. If you live in Cortland, you know that Red Jug is a go-to bar among the college crowd. Red Jug is always packed, has live music, and hard to beat drink specials!
Join them weekly for Trivia night or stop by on Thursdays for BOGO pitchers. On select nights, play a round of Wheel of Fortune with the staff. Every half hour, bartenders spin the wheel and whatever the needle lands on acts as the special for the next 30 minutes. Skip the Uber and have the FREE Jug Bus pick you up or drop you off right at your house. Now you have no excuse not to go out!
Cortland Beer Company
Address: 16 Court St
Phone: (607) 662-4389

Toss those domestics aside and try a craft beer from the Cortland Beer Company! Located in the heart of Historic Downtown Cortland, Cortland Beer Company, or "CBC," went from selling their beers to-go to becoming a full blown farm brewery—meaning CBC can serve their draughts, keg, growlers, and cans in their bar or to go.
Brewed on site, CBC has 11 beers on tap that rotate seasonally. Lovers of stouts, ales, hefeweizens, IPAs and more can all find something to please their taste buds. Not a beer fan? No worries! They also have a distillery and offer Angry Tom's Vodka—we hear they make a mean freshly squeezed vodka lemonade. They offer nightly specials and have some big happy hour deals every Friday. Stop by on Saturday night for a cold one while you enjoy the Cortland Beer Concert Series.
Have you kicked back a few cold ones at any of these places? Comment below and let us know.