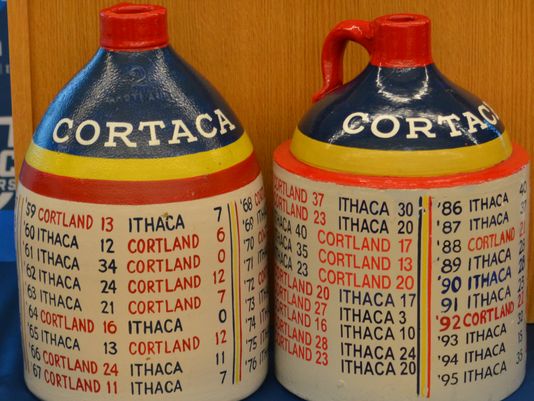 Time flies when you're busy having fun, or taking exams, or studying for more exams. We get how hectic college life is, and how things just don't ever seem to slow down, but sometimes you need to pump the breaks and enjoy your life outside of the classroom. After all, this is the last stop before you enter the real world and become an official adult.
Get out there and make the most of your years at SUNY Cortland! Here's a list of five things near Cortland student housing you'll want to do during your four (maybe five) years here.
1. Attend the Cortaca Jug Game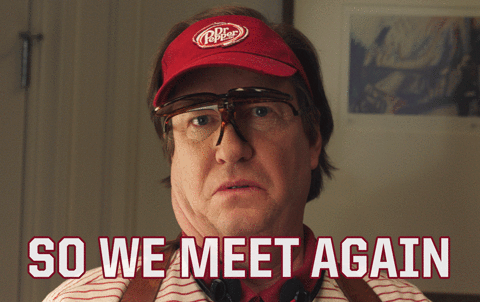 If you've ever lived in Cortland, you already know all about Cortaca. It's no secret how fierce, yet playfully fun—minus 2013—the rivalry between the Cortland and Ithaca football teams is. For all you newcomers, Cortland + Ithaca= Cortaca.
So where does the jug come into play? Well, it's a literal jug that was purchased from a farmer in 1959 to act as the prized trophy. It's decked out in each of the school's colors, and the winner of the game gets the Jug, along with their year and school name plastered on it for rest of time. This game day tradition even has viewers and alumni from around the country tuning in. A real nail biter, the score is always really close, making it super nerve wracking.
This year's match is set for November 11th, so make sure to throw on your Cortland apparel and cheer on your team!
2. Participate in Relay For Life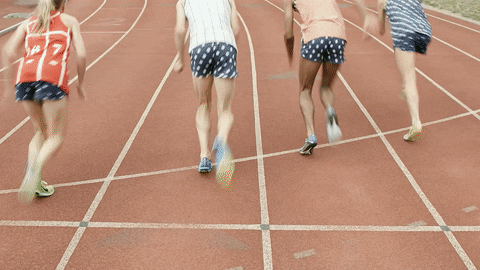 Get some exercise while giving back to a great cause! Each Spring, Relay For Life is held to raise money for the American Cancer Society. The majority of the campus comes together to spread awareness and raise money for cancer fighters and survivors.
Each of the Greek frats and sororities and sports teams gets involved, but everyone is encouraged to participate! This year Cortland was able to raise over $40,000 to donate. Join in next year to beat that goal!
3. Get 25 Cent Tacos From Dark Horse On Mondays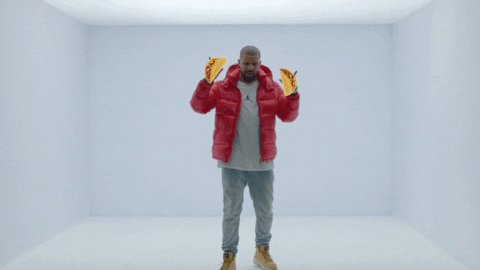 Step aside Taco Tuesday; make way for Taco Monday. Here we thought dollar tacos at other places were a good deal, but $.25 is unheard of, until now! Stop into the Dark Horse Tavern on Monday nights from 4-12 am and chow down on some tacos. While you're there, participate in Margarita Monday—you can get $15 BIG margaritas to wash down your tacos. If for some reason you don't like tacos (which would be pretty weird), you can also get a wing platter and a pitcher for fifteen bucks.
4. Do a T-Shirt Challenge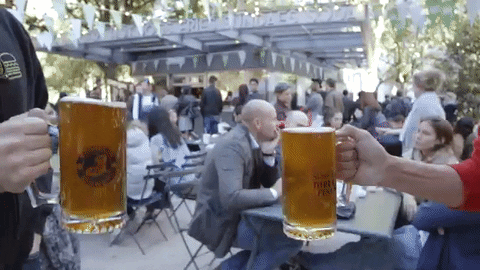 The Stone Lounge, The Dark Horse Tavern, Red Jug, and Woodman's Pub, are all bars that offer customers the chance to complete their T-Shirt Challenges. The gist of the challenge is to pay a set price, usually $25-30, and drink immense amounts of alcohol, so you'll receive one of their coveted t-shirts to rep around town. A lot of times these challenges are done in groups but can also be done individually if you're a tank.
The Red Jug offers patrons free rides on their Jug Bus, which is a smart and safe way to make it back home after completing a challenge. Pick your favorite bar and see if you have what it takes!
5. Go To Greek Peak Mountain Resort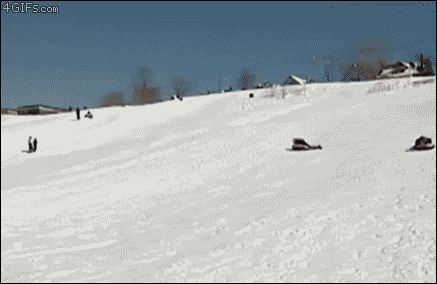 During the brisk winter months, students have to come up with fun alternative things to do. Being outside can be brutal, but taking a trip to Greek Peak Mountain Resort is definitely worth it! Greek Peak is only a fifteen-minute drive from campus and offers guests access to the ski resort from December through March. The resort offers the chance to ski, snowboard, go tubing and more.
If you're not up for the snow, check out their Cascades Indoor Waterpark—tickets must be purchased in advance—if you're looking to warm up. During the warmer months, the Outdoor Adventure Center has zip lining, bungee jumping, mountain biking, and even an alpine coaster.
Have you checked any of these things off your SUNY Cortland bucket list? Comment below and let us know how it went.