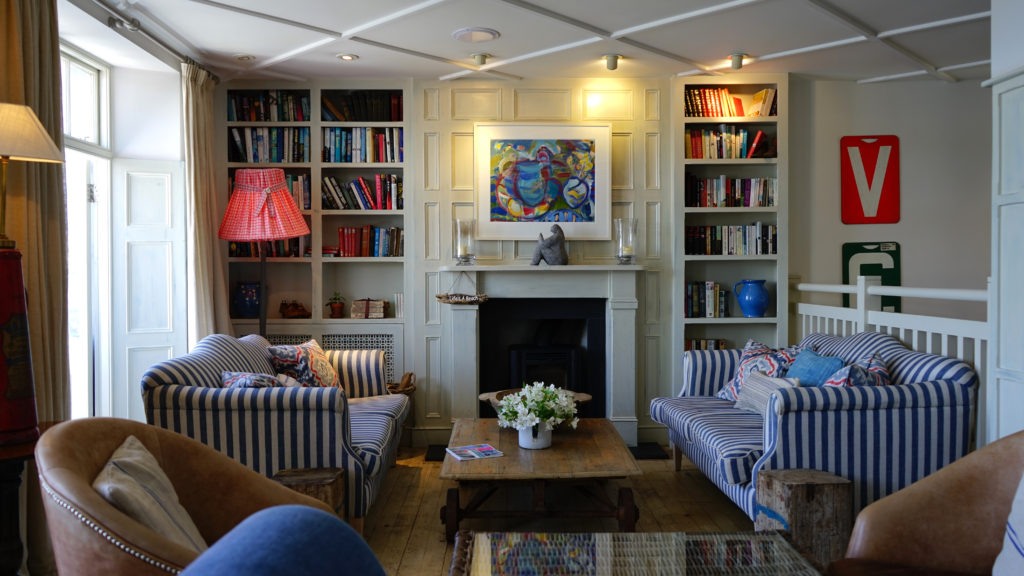 There is arguably no busier schedule than that of a college student. After all of that studying, working, exam taking and partying, there's little time left to search for the perfect place.
We know you have a lot to worry about, and we're here to help. We combed through tons of reviews and settled on a list of our top picks for landlords in Bloomsburg, Pennsylvania for apartments near Bloomsburg
Looking for a great, accommodating, and unique place to live? Look no further! Lions Gate Housing offers a range of apartments to suit your needs. With all units being three bedrooms, each is catered to a different type of student. They offer handicap accessible units that are suitable to unique living needs, and all feature a spacious bedroom and common area.
The apartments at Lions Gate come fully furnished, with a dishwasher, microwave, full-sized beds, a 46" flat-screen and an HBO Package, so feel free to stay in and binge Game of Thrones whenever you want. Other conveniences include Cable TV, internet, water, and electric. One thing's for sure; this place is hard to beat!
One resident raved, "Lions Gate Apartments is the best housing company in all of Bloomsburg. It caters to families, professionals, graduate students, and even undergraduates. The pool, hot tub, full gym, tanning beds, weekly events at the clubhouse, and the business center are all the things that separate Lions Gate from the other competitors."
By choosing Green Briar Rentals, you'll not only be finding a great place to live, but you'll also be supporting a locally owned, small family business. As a student, worrying about housing problems is not what you need. Green Briar will take the initiative to answer all inquiries promptly; customer service is their number one focus.
Housing anywhere from three to six students, each apartment comes fully furnished with up-to-date appliances, free off-street parking, a dishwasher, in-unit laundry, a flat-screen TV, and much more! According to tenants, Green Briar is "family ran with pride, understanding, and know-how."
The Apartment Store offers a range of apartments to students in Bloomsburg. Depending on which apartment you choose, you can take advantage of things like 24-hour emergency maintenance, cable, high-speed internet, free laundry facilities, new appliances, and more! Some buildings even include a grilling area and horseshoe pit, if you ever feel like getting a few friends together for a cookout and a great weekend! Sounds like the perfect place for a student!
One resident says the apartments at Greystone Court are "spacious, very modern, clean and comfortable! Plenty of parking available. Landlords are attentive. Close to campus. Regular police patrol. Would highly recommend for student housing."
You've finally moved on from dorm life, so why not enjoy the porches, decks, and other outdoor spaces to crack open a cold one and hang out with friends? Sound good? Give B&L Properties a try. Not only are their properties affordable and full of killer amenities, but their friendly staff treats all of their residents with the utmost respect.
All of their properties are located close to Downtown Bloomsburg, which is a great spot for any students who wish to be social on the weekends. With tons of restaurants, bars, and other entertainment spots, B&L can offer something enjoyable for everyone!
Husky Korners offers two to four bedroom apartments and luxury townhouses to students at Bloomsburg University. Depending on which apartment you choose, your space will come partially furnished with a dishwasher, a TV, HBO, high-speed internet, parking spots and proximity to the university shuttle. With the spacious bedrooms, closets, and a location close to campus, Husky Korners is a convenient option for any college student.
Owner, Mike, is a Bloomsburg University alum so you can bet he knows what students want when it comes to off-campus housing! From single rooms to six-bedroom homes, Mike has a wide variety of choices for rent equipped with top of the line appliances and options to have a furnished unit. There are even a number of "pads for grads" to accommodate the needs of graduate students. Check out Morucci Realty for your next home away from home!