Your college years are some of the best of your life. It's pretty much the last step before you become an official adult and land a big kid job. To make the most of your time in Slippery Rock, we've created a list of five "must-do" things during your time at Slippery Rock University.
1. Participate in Green & White Friday
"On Fridays, we wear Green and White." Make sure you stock up on all of your green and white Slippery Rock apparel at the Slippery Rock University Bookstore. Throughout the entire school year, it's tradition to wear Slippery Rock apparel logoed clothing every Friday. So grab some gear and rep your school! After all, it's tradition.
2. Sled Behind Wally Rose Field
It's no secret Slippery Rock isn't a big city, and students here need to come up with creative ways to have a good time. One fun thing to do during the winter is sled down the hill behind Wally Rose Field. Sure, you can buy a sled, but what's the fun in that? Students are finding unique and random things to sled down on, from cardboard to kiddie pools to laundry baskets. What will be your sled of choice?
3. Attend Villagefest
If you live in Slippery Rock, you probably already know all about Villagefest. For any newcomers, you'll learn quickly. Every year, the town comes together on Main Street to enjoy an entire day of crafts, food, drinks, and live music. There is a run/walk in the morning, and then everyone attends the SRU football game. This year's 2017 Villagefest will be held on September 19th. Don't miss it!
4. Try Every Wing Flavor at Quaker Steak & Lube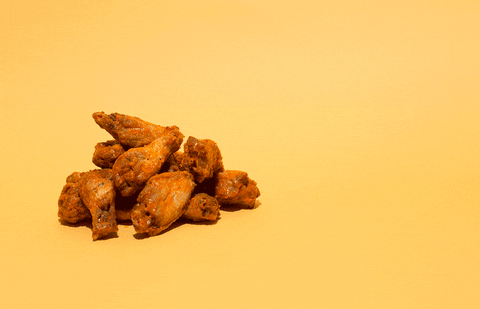 You have four years to try 20 different flavors of wings at Quaker Steak & Lube. If you break that down, that's only five wings a year. Sounds pretty easy, right? WRONG. Not when one of those flavors is the Triple Atomic.
Their hottest wing comes in at a whopping 500,000 SHU. That's code for so frickin' hot that you have to sign a waiver. To give you a comparison, their medium sauce measures in at 1,440 SHU. Think you handle the heat?
5. Attend An SRU Sports Game
Like most universities, sports are a pretty big deal on campus, and SRU students are no exception. Again, since Slippery Rock is a smaller town, you can bet the majority of students are going to the games to cheer on their school and show some Rock pride!
SRU has some pretty great Division II sports teams. So whether it's football, basketball, hockey, or anything in between, show some support and join in on the fun!
Have any other fun Slippery Rock traditions? Comment below and let us know what makes you part of The Rock.