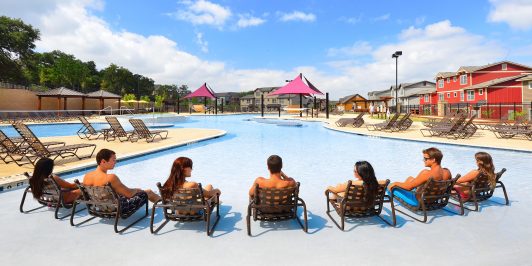 Gone are the days when stainless steel appliances, granite countertops, and sports courts were enough to attract UIUC students and entice them to sign a lease—off-campus housing just isn't what it used to be. Across the nation, we have seen increased development of high-end, luxurious student housing complexes, and these apartments have been popping up all over the Urbana-Champaign area. In order to edge out the competition, they offer some of the sweetest amenities known to students. Totally necessary? Not always, but these guys sure take student housing to a new level!

Looking for off-campus housing near UIUC but want the best of the best? Check out our list of the five best apartment amenities near the University of Illinois Urbana-Champaign campus!

Resort Style Pool at The Retreat Illinois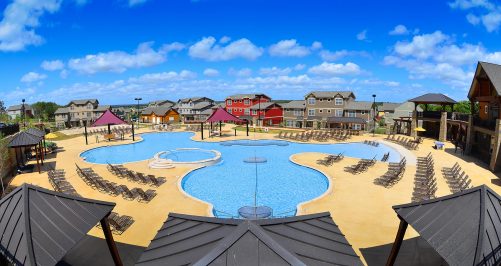 You don't even have to fly to Mexico to get a taste of the resort life at The Retreat Illinois! Enjoy the enormous resort-style pool and hot tub area, which comes fully equipped with cabanas, chairs, and hammocks for you to kick back, relax and enjoy some fun in the sun. Unlike others in the area, the Retreat keeps their pool heated throughout the Fall months, so you can enjoy it more throughout the year! 
Ground Floor Retail at The Dean Campustown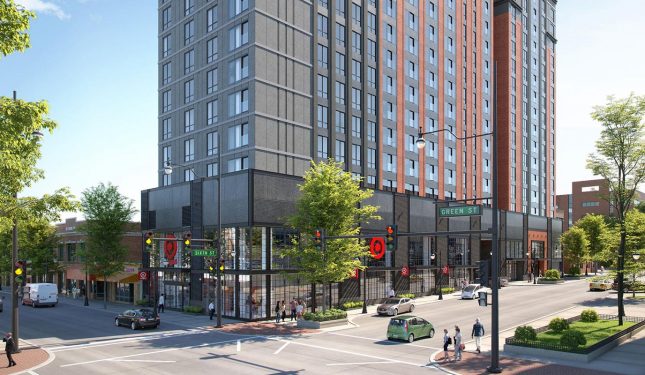 A Target and a Jimmy Johns located right beneath your apartment unit? Sign us up! Gone are the days trekking around town to run errands or grab a bite to eat. When you lease at The Dean Campustown, you won't even need to leave the building to grab your everyday essentials, or buy everything you didn't know you needed because, hey, it's Target! And when hunger strikes, satisfy those taste buds freaky fast at Jimmy John's. We never knew we needed this, but now that we know it exists it seems too convenient to pass up.
State of the Art Fitness Center at Seven07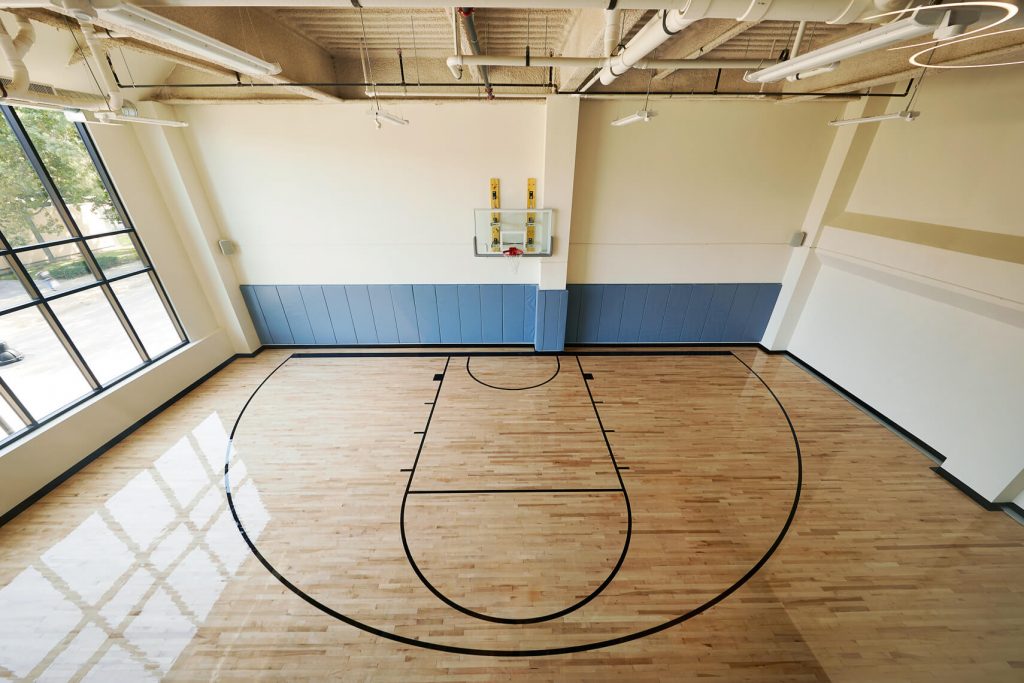 Forget costly gym memberships! When living at Seven07, students have access to a massive fitness center, equipped with the newest cardio machines, weight machines, and free weights. Challenge a friend to a game of b-ball on their half-court, or partake in a group cycling class. Afterward, be sure to relax in the sauna.
Rooftop Terrace at Campus Circle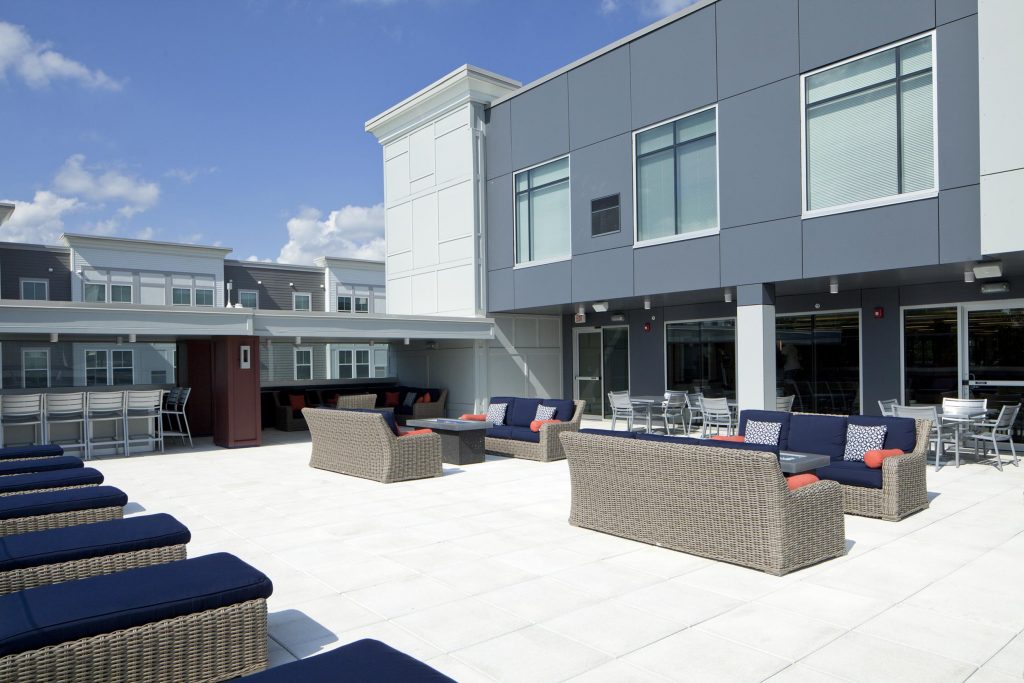 Enjoy sweeping views of the city from the rooftop terrace at Campus Circle! You can layout on the comfy outdoor furniture with a good book, or just chill with friends and catch up. On game days, get the crew together for a cookout and cheer on Illini! There's plenty of space at the terrace, and it can be enjoyed from sunrise to sundown.
Memory Foam Mattresses at The Pointe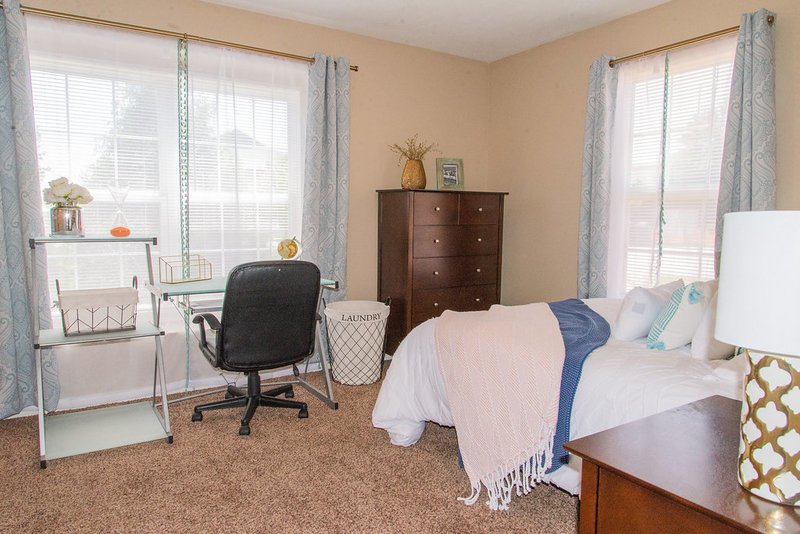 Just when we thought a fully furnished apartment was enough of a luxury, The Pointe at U of I throws in a memory foam mattress for your queen-sized bed. We all know how important sleep is as a college student, and this mattress will give you your best night's rest after a long day of studying. You may never want to get out of bed again!