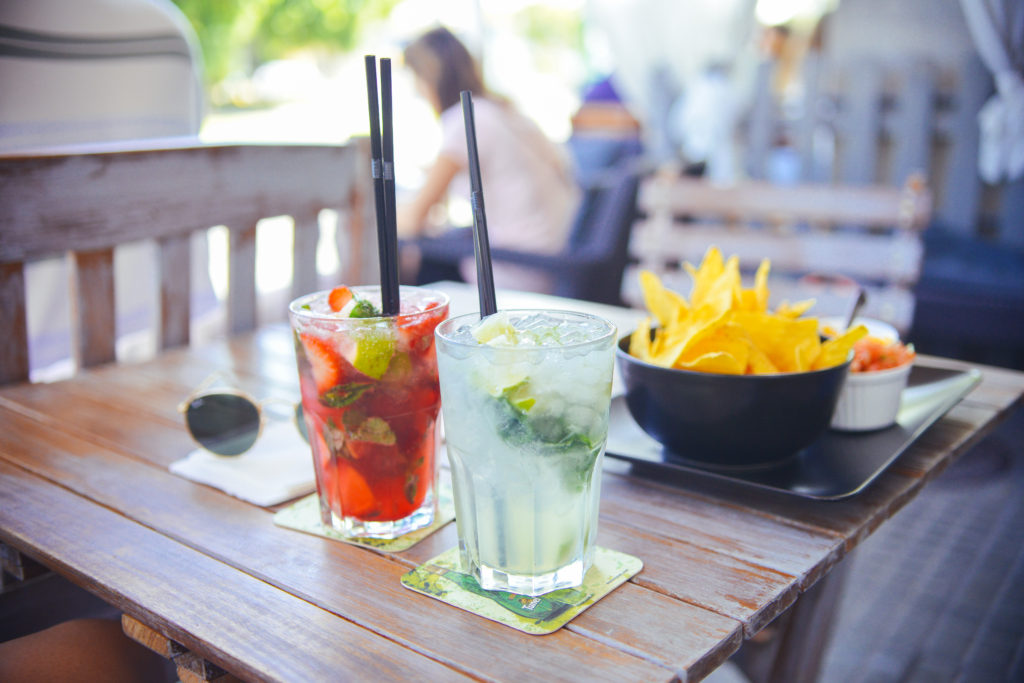 When they're not hitting the books, students at the Indiana University of Pennsylvania like to indulge in some fun after hours. Whether you're looking to enjoy a cold one on the patio or need to expel some energy on the dance floor, Downtown Indiana is chock-full of places to imbibe.
If you're new to town, or if you're looking for a change of pace, we put together a list of locations near IUP off-campus housing that is sure to please even the biggest of party poopers. If you're thinking about painting the town red this weekend, make sure to stop by one—or all—of these five Indiana bars.
1. Brunzie's
470 Philadelphia St (Right next to Subs N' Suds!)
724-349-2770
Brunzie's has served as IUP's casual neighborhood bar since its inception in 2013. It's the perfect spot to grab a drink with friends or catch a game on TV. With 24 beers on tap, Brunzie's has one of the largest draft beer selections in town. Come between 9-11 pm Monday through Saturday for half off all drafts and wells. That's essentially BOGO good times.
Beer isn't the only thing you'll find here, though—who are we kidding; we'd still go here if it were. The menu at Brunzie's isn't half-bad either; it features a list of American staples like burgers, sandwiches and pub appetizers that are all popular with the college crowd.
2. H.B. Culpeppers
653 Philadelphia St.
(724) 349-5486
Casual seems to be a trend in Indiana, and H.B. Culpeppers does it right. The bar and restaurant provide Indiana locals with a relaxed environment, tasty food, and reasonably priced drinks. Come to Culpeppers if you're in the mood to shoot some pool in their upstairs game area or watch the game with your fellow Crimson Hawks.
Besides a friendly atmosphere, H.B. Culpeppers delivers some killer drink specials. Come take advantage of $2 Bud Light drafts and BOGO appetizers on Game Days, or $2 Long Islands every Friday night.
3. Firehouse Brewing Company
553 Philadelphia Street
(724) 463-7264
One of the newest additions to the Indiana bar scene, Firehouse Brewing Co. is both a wine bar and tap house. They boast the largest selection of taps in Indiana County, which is impressive since Indiana has a lot of bars. They even offer five of their home-brewed craft beers; try one on its own or in a flight.
If that wasn't enough, patrons can pair their beverage with one of Firehouse's handcrafted burgers, featuring unique flavors like bleu cheese and PB&J—we're not sure how it works, but it does. If you're in the mood to experience a new scene and some new flavors in Indiana, you need look no further than Firehouse.
4. The Coney
642 Philadelphia Street
724-465-8082
An Irish pub in the spirit of the traditional Coney Island, The Coney offers great food and even greater service. Check out their weekly well specials starting as low as 50 cents per drink—you could essentially fund your entire night out with some lost change you picked up from the edge of the sidewalk.
If you're planning on stopping by The Coney, be sure to ask for owners Tim and Jayme. According to their website, they'll "throw down a scotch with you…as a sort of 'WELCOME'!" Who can say no to that level of hospitality?
5. Twisted Jimmy's
29 N 7th Street
724-801-8402
Twisted Jimmy's Bar & Lounge features a list of craft beer favorites and Pittsburgh-style "samiches." Top it all off with a fresh-squeezed crush or a spiked milkshake—we're currently craving the Fruity Pebble or the Cinnamon Toast Crunch.
Aside from delicious food and drinks, Twisted Jimmy's hosts a slew of weekly events and specials so great, even your stingy friend can feel comfortable buying a round. Come on Fridays for Trivia night, or take advantage of $2 crushes and half-priced drinks every Saturday.
Wish your favorite made the list? Comment below and let us know where you like to kick it in Indiana.