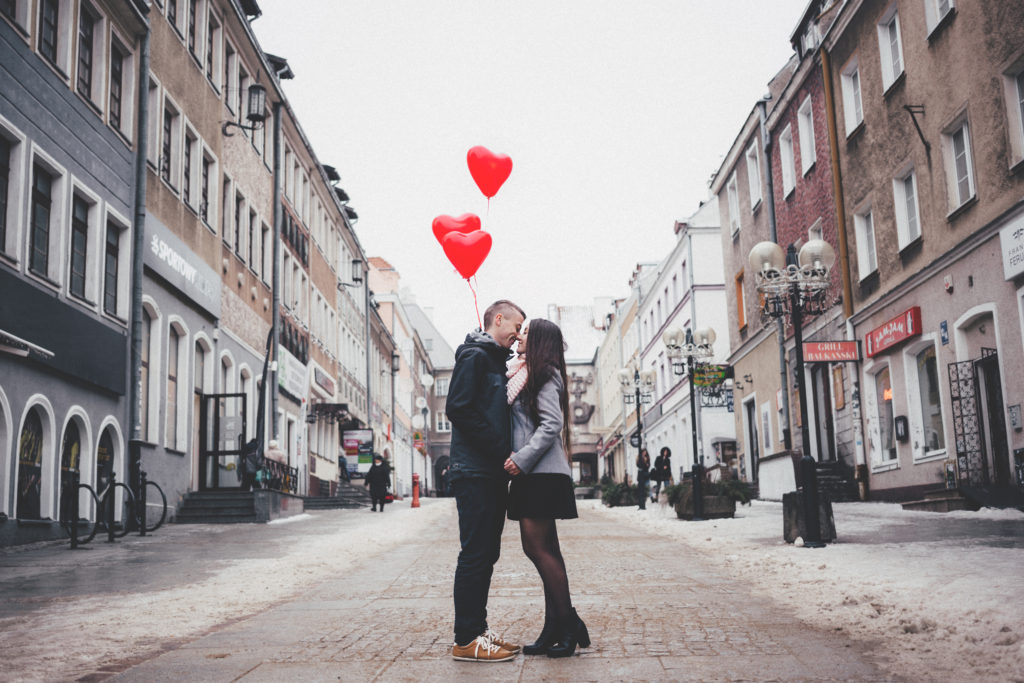 So you've landed yourself a date. Congratulations. But don't think you're in the clear just yet; planning the perfect day can be as nerve-racking as leaning in for that first kiss.
Luckily, Downtown Ithaca is full of places to go and things to do near Cornell that are sure to impress even those who play hardest to get. According to the internet, these five ideas practically guarantee a second date—that is, if you're not like super awkward or whatever.
Robert Treman State Park
If we learned anything from Biology 101, it's that feats of strength and outdoor prowess exponentially increase your chances of landing a mate—thanks, Darwin. It's a good thing, then, that the Robert Treman State Park offers plenty of opportunities to impress your date on an instinctual level.
Aside from the breathtaking views, nine miles of trails and twelve waterfalls allow you to hike, fish, and—most importantly—prove to him or her that you'd be able to fend for yourself if you happened to be stranded in the wild sans supplies. You won't find yourself in the "friend zone" after a day at Robert Treman State Park.
Beebe Lake
Legend has it that if you walk around Beebe Lake holding hands with someone special, the two of you will get engaged. Ok, you'll probably want to wait before you send out the wedding invitations. But taking a stroll around Beebe Lake might be the closest you'll get to a romantic walk on the beach near Cornell off-campus housing. You can cross over the suspension bridge, share a first kiss, and look out over the waters below. Talk about romantic.
Apart from this, the lake itself is a sight to behold. And face it, Mother Nature practically made that body of water for the sole purpose of reflecting that smitten twinkle in your eyes.
McGraw Clock Tower
If you're able to keep the heavy breathing to a minimum, climbing the 161 steps to the top of the clock tower can be a rewarding first date—no really, we mean it. We hear that high altitude is good for quelling first-date jitters. And trust us, the view from the top makes all that exercise worth it.
Aside from the spectacular view, the noise from the chimes concerts can really clear the place out, meaning there's a good chance you'll have the entire scene to yourselves.
Cornell Botanic Gardens
The Cornell Botanic Gardens is the perfect spot to lay out a blanket and have a picnic with someone special. It's beautiful, it's serene, and it's a welcome escape from the hustle of Downtown Ithaca. Even better, the Arboretum spans nearly 100 acres, meaning you're unlikely to run into an audience while you're trying to woo your crush.
No Car? No problem. The Gardens are located directly adjacent to campus, making it a convenient place to bring a date if you find yourself without a set of wheels.
Ithaca Farmers Market
Open five days a week at various hours of the day, the Ithaca Farmers Market is never a bad choice to bring a date. The Market features locally sourced food and hand-made products that could be perfect tokens of your affection. We know gifts don't make for a lasting relationship, but hey, it couldn't hurt, right?
In addition to food and crafts, The Market has been known to host live music acts and is right near the waterfront. You can sit chat on a picnic bench, listen to some tunes and watch the boats go by.
After you've worked up an appetite from all that walking, why not cook dinner for each other with all of your farmers market finds? And if cooking isn't really your thing, the Moosewood Restaurant is just a few steps away. They even use local ingredients you probably passed on your way through the market.
Have you brought a date to any of these places? Let us know how it went in the comments.