If there's one thing college students avoid more than their studying it's cooking! Grabbing a bite to eat near campus is both time-saving, fun, and extremely delicious – if you stop at the right places. We scoured the campus and found our five favorite eateries around IU apartments. Read on to see if your favorite made the list! Did we miss your favorite spot? Let us know in the comment section.
502 E. Kirkwood Ave.
Bloomington, IN 47401
(812) 339-3006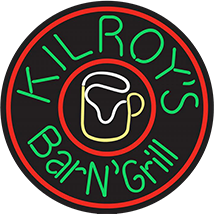 As much a bar as a restaurant, Kilroy's on Kirk Wood offers a classic bar food menu including "Indiana's Best Burger," a pattied blend of ribeye, New York strip and beef brisket topped with smoked gouda, cherry and sun-dried tomato compete, burger leaf lettuce, and lemon garlic aioli. Wow! Every day of the week features fantastic specials like Monday's $1 sliders. The combination of budget options and award-winning burgers makes Kilroy's a must visit.
4) The Irish Lion Restaurant and Pub
212 W. Kirkwood Ave.
Bloomington, IN 47401
812-336-9076
A Bloomington tradition since 1882, The Irish Lion is a true public house experience in the tradition of an Irish restaurant and pub. Once named the best Irish pub in Indiana, the historic location features stained glass windows, cast iron columns and an original Brunswick back bar and Civil War vintage front bar. Enjoy over 125 Whiskeys and 120 single malt scotches. Available for banquets, rehearsal dinners, and corporate or milestone events! The Irish Lion is must experience restaurant.
2980 W. Whitehall Crossing Bvld
Bloomington, IN 47404
812-287-7366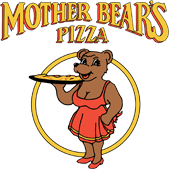 Glorious, glorious pizza. Mother Bear's is the name in pizza near Indiana University. Once dubbed one of "one of America's top nine Pizzas," Mother Bear's is known for their specials like "Ten Inch Tuesdays" (10" pizza for $6.95!) and $5.95 lunch specials. If you have a hankering for pizza but don't want to leave the house – fear not- they have a wide delivery area to serve your Indiana University parties.
2) Bub's Burgers and Ice Cream
1428 E 3rd St
Bloomington, IN 47401
(812) 332-4495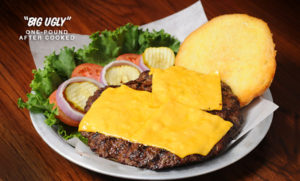 Home fo the "Big Ugly Burger," Bub'sis a classic "order-at-the-counter" burger and ice cream shop, Bub's has served the Indiana University are for over 12 years. While the patties and ice cream are obviously amazing, their real secret is in the buns. According to their website "that freshly baked bun, buttered then toasted on the griddle, definitely adds that special something that sets our burgers apart from the rest." We would have to agree.
223 W. 6th Street
Bloomington, IN 47404
(812) 332-0694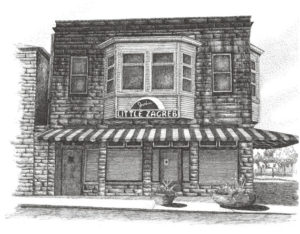 Operating since 1973, Janko's (pronounced Yawn-Koes) has become a Bloomington tradition. Known as one of the best steakhouses in the Midwest, Janko's provides exceptional service in a casual, family-friendly atmosphere. They are known for their spicy meatballs and USDA choice steaks (hand cut daily and grilled to perfection), but they also have seafood entrees and vegetarian options! The steakhouse also offers over 100 wines by the bottle to pair perfectly with whatever entree you choose. Do not leave IU Bloomington without stopping by Janko's (more than once).
Did we miss any of your favorite IU spots? Drop a comment and let us know!