Look, we get it – being a college student isn't always easy. But, do you know what also isn't easy? Trying to land a job after you graduate without having anything to put on your resume other than your name and GPA. Raise your hand if you feel a little attacked.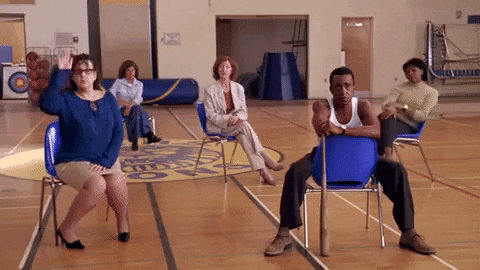 First, sorry to make you feel that way. Second, there's good news – you can plump up your resume in a year or less! How you may ask? Well, if you have a few minutes to spare, we'd like to talk to you about your lord and savior: Student involvement. Cue eye roll. Before you slam the door in our face, keep in mind that when you submit a resume to an employer with no experience or extracurriculars, that all they see is someone who is only willing to do the bare minimum.

So, we've put together a list of extracurriculars that you can do at Frostburg State University (in addition to looking for Frostburg State off-campus housing … that's usually where we come in!) that will look good, like really good, on your resume.
Volunteer work
This one is kind of obvious, mostly because your parents, teachers, and the entire world population has been saying that doing community service makes you a better job candidate. Volunteering shows that you're willing to go above and beyond to help people, even when you're not getting any cheddar to do so. Plus, it'll help build your network of possible referrals.
Don't know where to volunteer? You can volunteer for Make a Difference Day, Freshman Move-In Day, and at different non-profits near town.

Greek life
Don't let the stereotypes fool you, being in a fraternity or sorority isn't all parties and bake sales – it's hard work. Cue scoff. Seriously, go talk to a greek member about the requirements of staying in their chapter. They'll tell you all about the community service, participation, and grade requirements. But they'll also tell you about the network of active and alumni members that they can use to look for a job or get a referral.
Don't know how to get into a fraternity or sorority? Check out the FSU Greek Life page to view to learn how!

Something that relates to your major
This option only applies if you know which career path you want to head in, mostly because FSU doesn't have an Undecided Club yet (unless you want to register one). But the idea here is to get work experience before graduating that is relevant to … drumroll please … YOUR DESIRED CAREER PATH! For example, if you want to be a writer you can join the school newspaper.
Not sure what pre-professional orgs are at FSU? Just check out the FSU Org page.

Resident Assistant
Being an RA is a super rewarding extracurricular activity to consider Not only will you be showing possible employers that you know how to be a leader, but you'll also learn how to handle a variety of crazy issues that will arise on your floor. Still not convinced? Did we mention you get a portion or all your living costs covered, and paid?
Want to learn more about becoming an RA? Check out the Residence Life page and reach out to an RA to learn about the process. Keep in mind, the RA positions are scarce and have a lot of people applying for them … so you may not land one, but trying can't hurt.

Tutor
Just like being an RA, you can get compensated for being a tutor on campus. On top of the extra cheddar that will be deposited directly into your beer fund, you'll also be showing potential employers that you're not only knowledgeable but also know how to talk to people. Aka you'd be a good leader (one day).
Want to become a tutor? Check out the available positions on the FSU Job Opening page.

Have an FSU extracurricular that you think should be on the list? Comment below what you think should be on the list and why it'll help your resume.