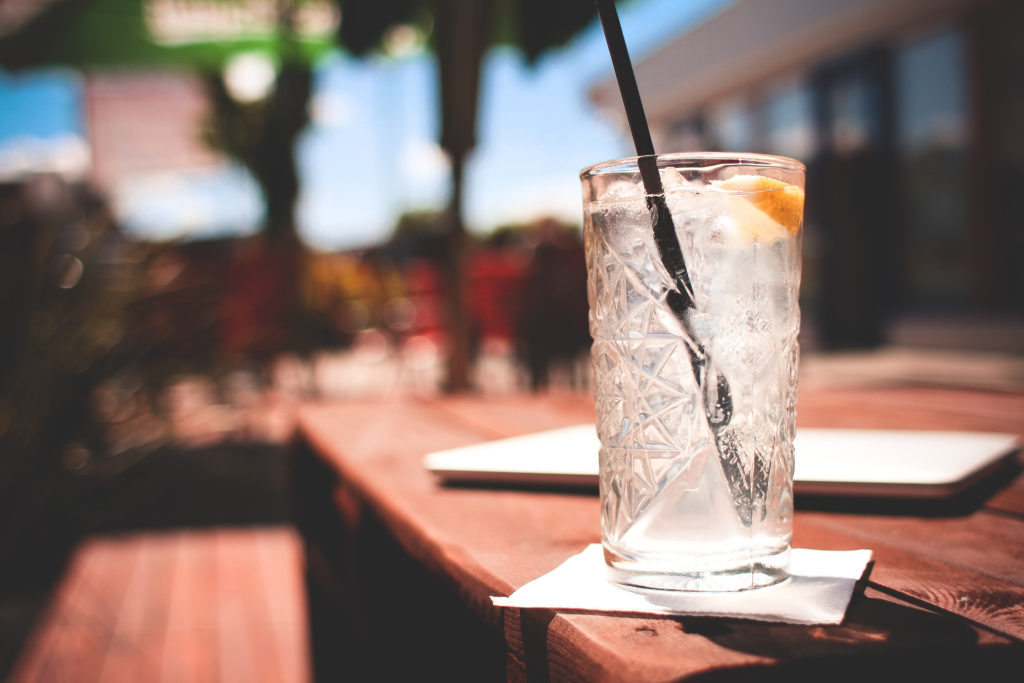 In the last five years, students in Ithaca have mourned the loss of more than a few tried and true Collegetown hangouts; Dunbar's, Chapter House, and Pixel to name a few. With their brethren dropping like flies, a few local establishments have managed to weather the tests of time and stay afloat while the rest of the city runs dry—seriously, where did all the drinks go?
To keep you updated on what's new, hip, and still in business, we put together a list of the top five bars you should frequent if you're a student or live around Cornell off campus housing. This list serves as not only a testament to their popularity with Ithaca locals but also a well-deserved "Congratulations" for making it this far.
1. Rulloff's
After a brief hiatus in 2015, Rulloff's was resurrected by new owners and remains one of the most popular places in Collegetown for students to kick back and enjoy a few cold ones. And what a relief—we don't think Ithaca could handle the loss of another local favorite.
By Day, Rulloff's is a family-friendly eatery serving up a full menu of brunch options and American classics. But by night, this restaurant transforms itself into a lively bar, complete with tasty cocktails and nightly specials; "Tall Boy Tuesdays" are especially popular with the college crowd, with PBR Tall Boys just $2 all day and night. They even host live music and trivia nights during the week, so there's truly never a bad night to end up at Rulloff's.
2. Level B
Do you enjoy music? Do you enjoy dancing? If not, you may want to reevaluate your life choices. But if so, Level B is the place to be on nights and weekends if you're a student at Cornell.
Wednesday night—AKA fishbowl night—at Level B always attracts an eager group of parched Cornell students. In addition to $3 Shock Top Pints and $2 shot specials, you can get one-gallon fishbowls for just 18 bucks. If you're not afraid of a little backwash from friends—or you're just really, really thirsty—this seems like a pretty sweet deal.
3. The Range
Located on the Commons, The Range is one of the few establishments to crop up in the city amidst a myriad of closings. This western-themed bar and music venue opened in the summer of 2016, replacing the old 2nd Floor Bar location above Trader K's.
Equipped with a brand new stage and sound system, The Range is a welcome addition to the area if you're a fan of live music. The service is fast, the sound is professional, and they offer some killer happy hour deals. Even if you're still bitter about the demise of 2nd Floor Bar, you should stop in and give The Range the old "college try." You won't be disappointed.
4. Loco Cantina
Known for their variety of frozen margaritas—be careful, they're stong— Loco Cantina is a good option in Ithaca if you're in the mood for some tequila-induced fun.
Loco is beloved by students for its lively atmosphere, weekly specials and, of course, margaritas—half price on Thursdays! The drinks are cheap, the service is fast, and best of all, there's no need for that 2 am pizza run when you end your night at Loco. The bar is conveniently connected to its sister business, Luna Inspired Street Food, making it an efficient option for those who tend to get a little "hangry" when they drink.
5. Silky Jones
Also located on the Commons, Silky Jones tends to draw a crowd of both students and young professionals. The eclectic establishment offers Ithaca locals a great cocktail menu, a fun cache of bar games and weekly events, including DJ's and trivia nights. They even host FLAME Night—the first Thursday of every month—so if you've been on the hunt for an LGBTQ-friendly atmosphere in Ithaca, Silky Jones is it.
Whether you're in the mood for a chill night out with friends or want to kick it up a notch on the dance floor, you can find it all at Silky Jones depending on the day of the week.