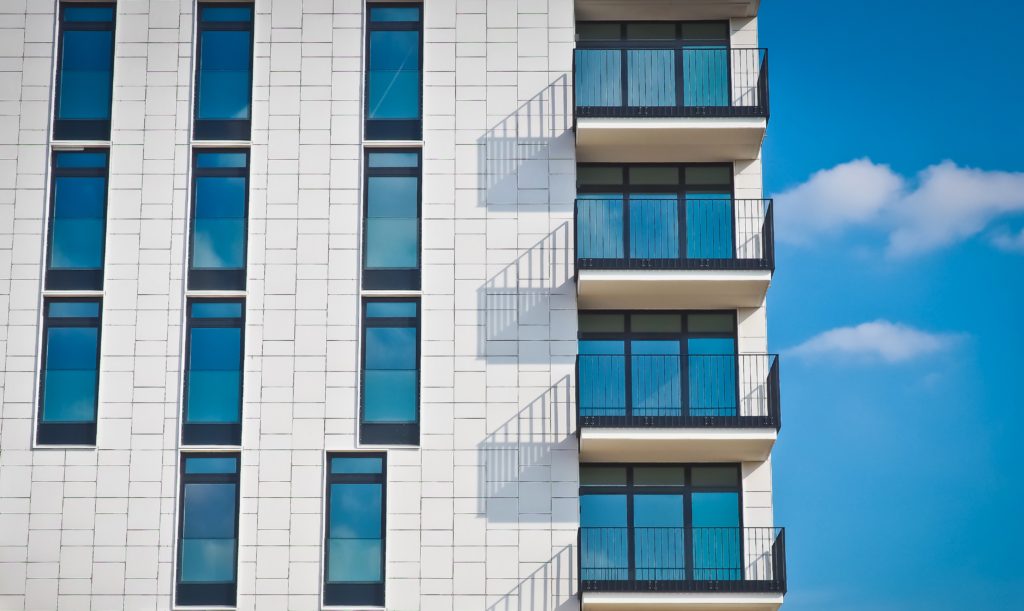 At Rent College Pads, we get how demanding being a college student can be. From studying to extracurricular activities and everything in between, the last thing you want to do is pile yet another task on top of your already full plate—especially one as tedious as looking for a new place to live. Between what you hear via word of mouth, scouring the internet for listings, and trying to find a roommate, finding the perfect place can seem impossible.
Not to worry, Rent College Pads is here! We've done all of the grunt work that goes into finding the best value for your money. We've sifted through hundreds of reviews and compiled a list of the top 10 landlords in Waco for Baylor off-campus housing
Offering anywhere from two to four spacious bedroom apartments, University Edge Waco provides Baylor students with all of the great community and apartment amenities they need to live comfortably. Exhausted during finals week? Wake up and grab a coffee on your way out at the coffee bar, or take a night off and go to either of the two pools or spas available to University Edge residents! Grab a few friends and take advantage of the outdoor grilling stations, or chill in the TV Lounge.
The apartments themselves are fully equipped with cable, internet, electric, kitchen appliances, and in-unit laundry. One resident recalls, "I have absolutely loved living here. Incredible company, incredible looking apartments, and incredible service. Would recommend living here to anyone!" Another says, "Wonderful grounds, quick and safe walk to class, lots of fun events and great staff!"
Luxe at 1300 redefines luxury living. Located in the center of 150 acres of countryside, but also close to Baylor's campus and downtown Waco, prospective residents can choose from one or two bedroom apartments. Each comes with chef-style GE appliances, granite countertops, and much more! If you find yourself without plans on a hot Texas day, take a dip in Luxe's very own infinity edge pool, and take shade under one of the cabanas. You'll feel like you're at a resort without even leaving your apartment building! Take a night away from hitting the books and host a movie night or watch the Baylor Bears game in the high-definition movie theater. One resident says, "This place is great! Best kept secret in Waco. This place is for you!"
Heritage Quarters is located close to the Baylor campus and downtown Waco, so whether you're spending a late night at the library, or a late night on the town, Heritage Quarters is always close by. Spend a weekend in the swimming pool, hiking on Cameron Trails Park, or putting around the mini golf course! If you're swamped during exam week, get your homework done in the computer lounge and go for a stress-relieving jog at the 24-hour fitness center.
Choose between one, three or four bedroom units. Each apartment comes with contemporary furniture, a fully equipped kitchen, a washer and dryer, and so much more. Heritage Quarters is the place to be!
With an incredibly close location to campus, tools to help you make the grade, and community events that help you stay connected, there's no doubt that The Union is a great choice for any Baylor student looking for off-campus housing. With fully furnished apartments, internet included, and a great outdoor courtyard, The Union is here to provide you with everything you'll need to enjoy your college experience. Each of their one to four bedroom apartments comes with leather-style furniture, hardwood floors, a fully equipped kitchen, full-size washers and dryers, and other utilities included. Best of all, if you choose The Union, you will be received by a staff that is spirited, dedicated, and passionate.
One resident recalls, "I have really enjoyed living here. Maintenance is always there to help you out, and work orders get done very efficiently.Great place, great people, great price." Another says, "it was a wonderful experience! The staff is very friendly and helpful. The rent was very doable as a college student. It is a nice distance from campus. I would recommend this apartment complex!"
Enclave at the Stadium is here to be your home away from home. With new renovations and upgraded utility packages, Enclave is dedicated to providing you with housing that takes away from the stress of college life. Spend a weekend having a cookout at the provide grilling area, go for a dip in the pool or hot tub, or use your place as the dedicated pregame spot; you're directly across from McLane Stadium! If you're swamped with school, there's no need to find a spot at the library; use one of the study lounges all residents have access to!
One resident commented, "My experience at the Enclave has been delightfully wonderful in all aspects. Plus, being half a mile away from McLane Stadium is amazing!"
University Place Apartments is located next door to Baylor University. The complex offers attractive apartments, excellent management, and everything you need is just a short walk, fast bike ride, or free shuttle away. Providing great management and friendly, personal service, University Place will do everything in their power to make sure that you have the best possible off-housing campus experience. With the choice of studios to three bedroom apartments, University place is here to be your home away from home.
"I have lived here for two years and absolutely love it," one student recalls. "one of my favorite things about this complex is how well they take care of the grounds." Be sure to check out University Place on your apartment hunting endeavors!
With the option of three or four-bedroom units, Aspen Heights strives to provide you with the best apartment that fits all of your needs. After a long, tiring day, shoot some hoops, hit the volleyball court, or go swimming at the resident pool. If you're more of a jogger, take advantage of either the 24-hour fitness center or the jogging trail which is located close by. Each apartment comes with central air conditioning, a dishwasher, and in-unit laundry. Select homes even come with a 42" flat screen, a private balcony, a fireplace, and a porch!
One resident recalls, "Very nice houses! A bunch of space and a beautiful community. Management is great. Great place." Make sure you check out Aspen Heights if you're in the market for an apartment!
Have a hard time getting up in the morning? University Rentals is conveniently located right across the street from Baylor University, so feel free to roll out of bed ten minutes before you have to be in your seat. In addition to a great location, these furnished two-bedroom apartments come with a patio or balcony, laundry facilities, microwaves, dishwashers, and best of all, all utilities included!
"The staff is wonderful. Best prices in town. I plan on staying here throughout college and maybe after too," one resident said. Check out University Rentals before all of the best units are gone!
When you choose Oso Verde, you'll be met with a lavish and luxurious living experience. Each of their one to five bedroom apartments are carefully designed with the college student in mind. Located less than a mile away from Baylor University, Oso Verde gives residents close access to campus. Each apartment comes fully furnished, has a private balcony, in-unit laundry, an HD flat-screen, and more.
The complex is complete with volleyball courts, a fitness center, a community basketball court, a swimming pool with lounge deck, putt putt golf, and efficient on-site management. With restaurants, shopping centers, and plenty of entertainment nearby, there will never be a boring weekend. "Staff goes out of their way to help. Never had an issue and things got taken care of immediately," one resident recalls.
Find your home at The Domain. The Domain offers a luxurious and upscale student living experience just minutes away from Baylor. No need to find a study spot somewhere on campus during exam week; stay close to home and host a study group in a private study room, or use an iMac at the 24/7 business center. If you need a break, feel free to blow off some steam at the 24/7 fitness center or soak up some of that Texas sun in the resort-style pool. They even have an outdoor kitchen for your weekend cookouts!
One resident recalls, "It's super close to campus, and the Baylor Bus comes right to the main building's front door every 15-minutes. All around, I've loved living here." Be sure to check this place out if you're searching for a great apartment!