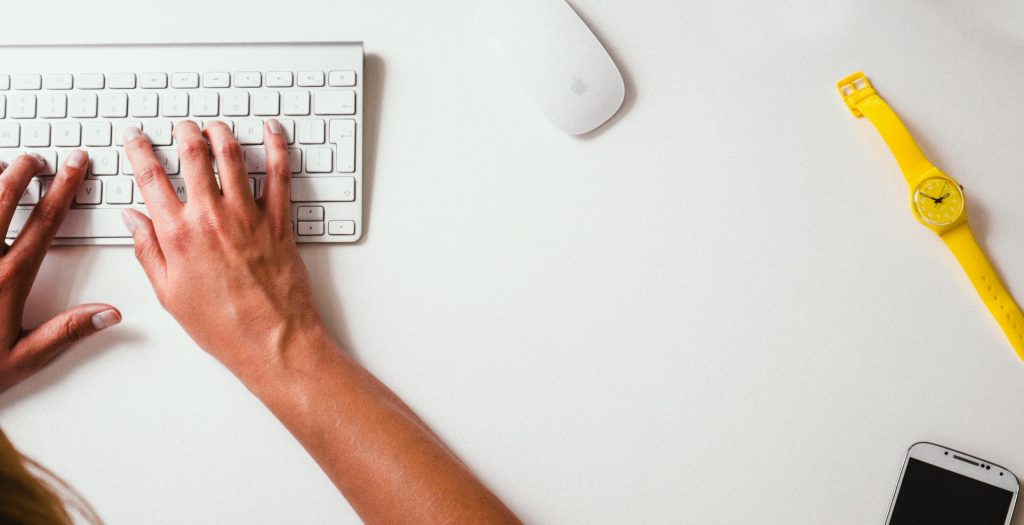 So, you open your email inbox and you got a student lead from Rent College Pads. Now what?
The obvious next step is to reach out to the prospective tenant, but it's important to do it in a way that's going to make the student want to respond. You can do this via text, call or email. Each method has it's own pros and cons, which we'll get to, but it's more about how you deliver your message when you initially reach out. Once in awhile, we hear that leads aren't getting back to landlords, but why? One would think that if someone were interested in a property that they'd respond immediately to the landlord. A big problem we've uncovered are the flaws in the delivery of the initial contact with the student.
This guide will help show you new ways to respond to your leads and help you choose which method for reaching out to students will work best for you so that your leads become a lease.
Here at Rent College Pads, we know that delivering you a quality lead is what's most important. What matters most to us? Quality over quantity. We don't want to waste your time. We're trying to make your lives easier, not more complex.
Leads: How Qualified Are Most?
Before going any further, it's important to understand what's considered to be an "average" lead conversion on most websites. Of 10,000 people surveyed online, here's how the lead conversion breaks down: 1 in 3 leads (29 percent) will schedule a showing and of those leads, only about 1 in 4 (24 percent) will actually show up for your meeting. Right under 1 in 10 leads (9 percent) will turn in an application, and about 1 in 16 leads (6 percent) will end up signing a lease.
At Rent College Pads, we prioritize quality leads from students actually located near your property. We expect 20% of students who reach out for more information on your property to sign a lease. With our hyper targeted efforts, we've been able to produce high quality leads time and time again across each of the campuses we've launched at.
We're confident we'll be able to supply you with high quality leads and with the steps below, we think you'll be able to convert at an amazing rate.
Don't let the leasing process become a numbers game. Be prepared, patient and get ready to communicate with dozens of prospective tenants.
Messaging: How To Respond To A Lead
It's important to regularly check your leads that are coming in, whether that be by email or phone. The faster you respond to the lead the higher your chance of converting them to a lease will be. Not only is getting back to a lead time sensitive, what you say is equally as important. Sure, you can promptly get in touch with someone but if your delivery is poor you're much less likely to score a showing.
Here's an example of a bad response:
"Hey, I'm not sure what we have available but you can try calling back."
This "bad" response might seem far-fetched but we hear landlords directly say this and students telling us that this is what they were told all the time. If you aren't sure of availability, try to at least create a waiting list and provide the tenant with any and all information you do have. Otherwise, you're turning away business.
It's extremely important to be thorough when reaching out to your leads. Make sure to personalize your message, briefly describe your property, restate the availability dates, ask when they are available, and let the student know when you're free to show the property they inquired about.
Here's an example of a good response:
"Dear "Insert name here"

Thank you for your inquiry in regards to the XYZ Apartments. We currently have three units available and are offering a discount if you sign a lease this month! The XYZ Apartments rent include water, heat, and sewer. Plus you also have FREE High-Speed Internet and Basic Cable.There is an Open House on Tuesdays from 6-8 and Saturdays 10-2. If you would like a weekday showing M-F 9-4 please let me know and I will make the arrangements.

Have a great day, "name"!"
Delivery: How To Contact a Potential Renter
As stated above, the three methods for contacting your leads are by text, call or email. By far, the preferred method to reach a student is by text. Seventy-five percent of millennials say they prefer a text over a call and there's a 99% chance that they'll see your text compared to the 20% chance they'll read your email.  We've created a list of pros and cons of each method so that you can potentially switch up the way you communicate with students.
Texting
Pros:
There's a 99% chance the student will read your text-on average students have their phones 16 hours out of the day

Studies show that 75% of millennials choose to text over calling

You have a paper trail of what was said
Cons:
You don't always get immediate feedback

The back-and-forth might take longer

Texts can be misinterpreted
To read more about the power of texting your leads check out this article!
Calling
Pros:
If you can get them on the phone, you can get an immediate response and potentially set everything up in a matter of minutes

You can leave a voicemail

It's more personal and you can get a feel for what the prospective tenant is like and what they're looking for
Cons:
You don't have a record, like in emailing or texting, of what was said

More than 20% of people who receive voicemails don't check them

Phone calls are disruptive and time-consuming, students are usually in class or at work
Emailing
Pros:
You'll have a paper trail of what was said

The lead doesn't have to be present to receive the email and can get it anytime, anywhere

It's easy and quick. You can send out hundreds of emails in minutes at any time of the day
Cons:
Only about 20% of emails sent are ever opened

The average person only checks their email 20 minutes out of the day

You don't always get immediate feedback
Showings: Make The Most Of Your Time
After you've gotten in contact with the lead, it's time for a property showing! Here are some quick tips you'll want to follow while doing the showing. This is a chance to get to know the prospective tenant and vice versa. First impressions are important and you need to sell them on you and your property.
Take into account the property's curb appeal. Make sure the lawn is well taken care of and that any garbage or debris is removed. Overgrown grass, shrubbery, and trash blowing in the wind will have your tenant's second guessing if you take care of the property. Remember what you put out there, you will attract and nobody wants a messy renter.

Fix any problems in the apartment before showing it. Again, you'll have people guessing the quality of you as a landlord and how much you value them and your property.

Have a list of selling points. If you include utilities in the rent, tell them. If there's parking, a balcony, and beautiful stainless steel appliances included, let them know! You need to draw them in and show them why your property is the best. Even if you don't think of yourself as a salesperson, you are trying to sell them on you and your property.

Come prepared with rentals applications and any other additional documentation you want to provide. The more prepared and prompt you are, the better your chances of converting them will be.
Follow Up: To-Dos After A Showing
It's important that after you meet with the prospective tenants that you follow-up with them in the next twenty-four hours. Thank them for their time and allow them to ask any questions they may have. Overcome any objections they may have and try getting them to turn in applications as soon as possible.
The faster you act, the less time they'll have to look anywhere else.
Our hope is that you as a landlord can take a step back and examine your own approach to contacting student leads. Ask yourself, what's working, what's not working, and how can I improve my process? Times are changing and so are the ways of communication and as in most industries, landlords are forever learning. Next time you get a lead try stepping out of your normal routine and switch it up with a new tactic! A new approach might just be the difference in making your lead a lease.