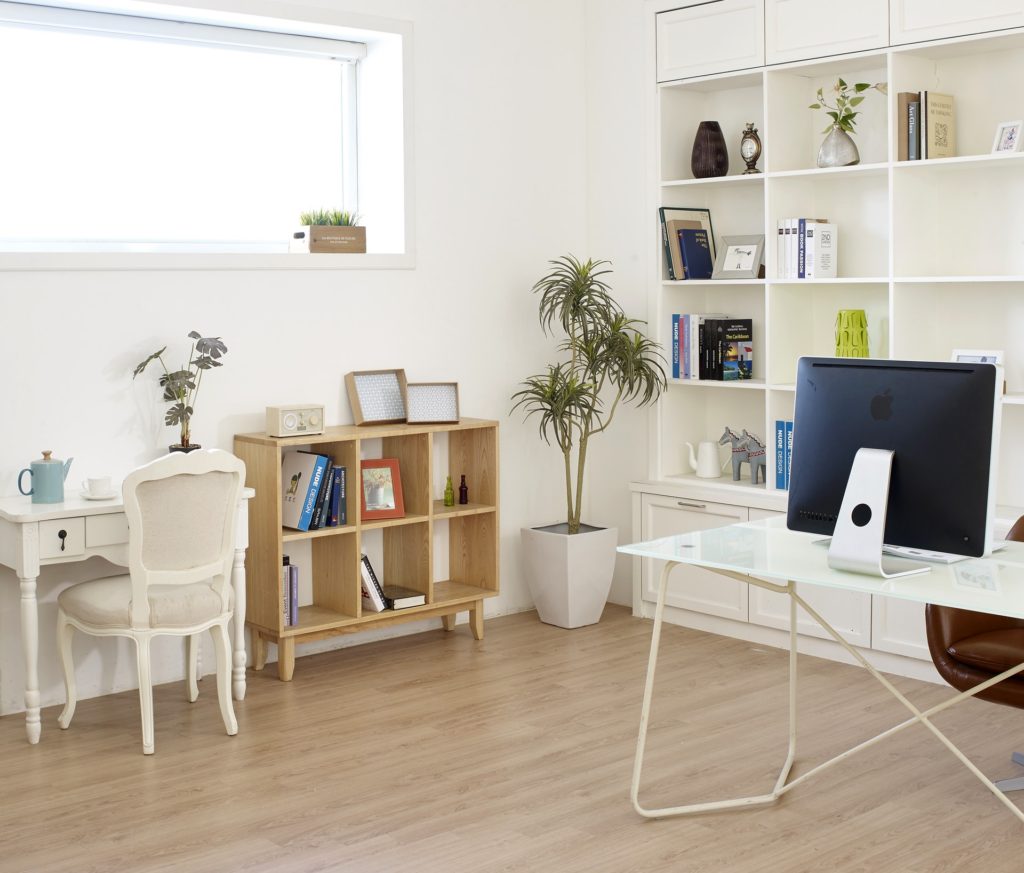 Between studying for exams, participating in extracurriculars, calling your mom for your weekly check-in, and planning your best friend's birthday party, putting aside time to thoroughly research potential landlords can seem impossible.
Don't fret! We took time to do all of the grunt work, so you don't have to. After sifting through tons of landlords and resident reviews, we have created a list of the top ten options for Kutztown off-campus housing .
Just a half mile from Kutztown University, Kutztown Garden offers the perfect combination of comfort, convenience, and affordability. With the option of one or two bedroom apartments, each Kutztown Garden apartment comes with a fully equipped kitchen, air conditioning, high-speed internet, and comes cable ready. With ample off-street parking, 24-hour emergency maintenance, and professional on-site management, we guarantee that you'll feel taken care of when you join the Kutztown Garden community.
In search of the perfect spot to crack open a cold one after grueling day? You're in luck! Every apartment at Parkland View is complete with a private balcony or first-floor patio, perfect for relaxing after class. The community also features a 5,000 square foot clubhouse with a fitness center, swimming pool, business center, and much more. The apartments themselves, come cable ready, are pet-friendly, and offer plenty of space to stretch your legs. Be sure to check out Parkland View on your search for a great off-campus housing experience.
One resident recalls, "I think this is a wonderful complex. I haven't had any issues, whenever I have a concern it's immediately responded to…I couldn't have made a better choice." Another simply states "The best place to live!" Be sure to check out Parkland View!
Each apartment at Autumn Park comes equipped with a full-size kitchen, a washer and dryer, central air-conditioning, high-speed internet access, a fireplace, and much more. They also feature a patio or balcony, so feel free to spend the weekends enjoying the weather outside with friends. If you'd rather go out, Autumn Park is located near tons of great restaurants, stores, and bars. No matter what you like to do, Autumn Park is here to provide you with a great off-campus housing experience.
Advantage Point Student Housing
Just a short walk from Kutztown University, the Advantage Point community features two to four bedroom, spacious apartments. With utilities included, fully furnished units, in-unit laundry, cable, high-speed internet, 50-inch flat screen TV's, and much, much more, Advantage Point is dedicated to making your off-campus housing experience as smooth as possible. They even provide on-site management, a 24-hour fitness center, on-site parking, 24-hour security, and more for added convenience. Advantage Point is a must-check-out on your off-campus student housing hunt!
With anywhere from three to five bedroom apartments to choose from, and property locations ranging from next to campus to the heart of downtown, everyone is sure to find something they're looking for if they choose Crashpad by M4. With ample events and activities happening around the area, M4 knows that Kutztown has an incredibly diverse and vibrant environment. So no matter if you're more of the party animal or connoisseur of art and history, Crashpad by M4 is here to foster that interest.
Located conveniently close to Kutztown University, The Edge of Kutztown offers spacious three bedroom apartments, complete with air conditioning, high-speed internet, and countless community amenities for residents to enjoy. Take advantage of the grilling and bonfire area, clubhouse, fitness center, movie center, and much more. Each apartment comes fully furnished and includes utilities, a washer and dryer, and a flat-screen TV for comfortable off-campus living.
One resident recalls, "This apartment is perfect for college students who want to experience the off-campus lifestyle. Three bedrooms in each unit and everybody gets their own private bathroom. It couldn't get any better than this!I would most certainly recommend this apartment to any Kutztown undergraduate/graduate student."
Located just a half mile from campus, College Town Communities has up to 90 available apartments for Kutztown students. Each furnished apartment has all utilities included, 50" HDTVs, central air and free laundry, so you're sure to get great value for your money. With locations close to campus or by student-friendly shops, restaurants, and businesses, College Town Communities has it all!
Offering the largest selection of student housing in Kutztown for over 40 years, Eagle Point's veteran status is evident. With housing options ranging anywhere from two to ten person apartments, Eagle Point has something to satisfy every kind of lifestyle. Each of their places includes a variety of amenities such as central air, in-unit laundry, and parking. Eagle Point sure knows how to provide the most convenient and comfortable living for college students.
The Apartments at 129 W Main
Formerly the old Kutztown Hotel, The Apartments at 129 W Main feature large two to three bedroom units with high ceilings. Have a cookout in the community yard or, if you're lucky enough to snag it, relax with some friends after a long day on your private balcony. Free heat, trash, recycling, water, and on-site laundry are just some of the conveniences you'll get if you choose to live at 129 W Main.
Sunburst Property Management – Devonshire Apartments
Located in a beautiful country setting, Devonshire Apartments offers one to two bedroom spacious homes with fully equipped kitchens, wall-to-wall carpeting, a patio or balcony, off-street parking, in-unit laundry, and a close location to Kutztown University. If you're not much of a homebody, Devonshire is located close to other local area activities such as the Kutztown Folk Festival, Kutztown Tavern, Crystal Lake, and more.
Sunburst understands that, as a college student, affordable housing is a must. That's why they are dedicated to providing the best price for what you get. Be sure to check out Devonshire Apartments on your Kutztown University off-campus housing search!