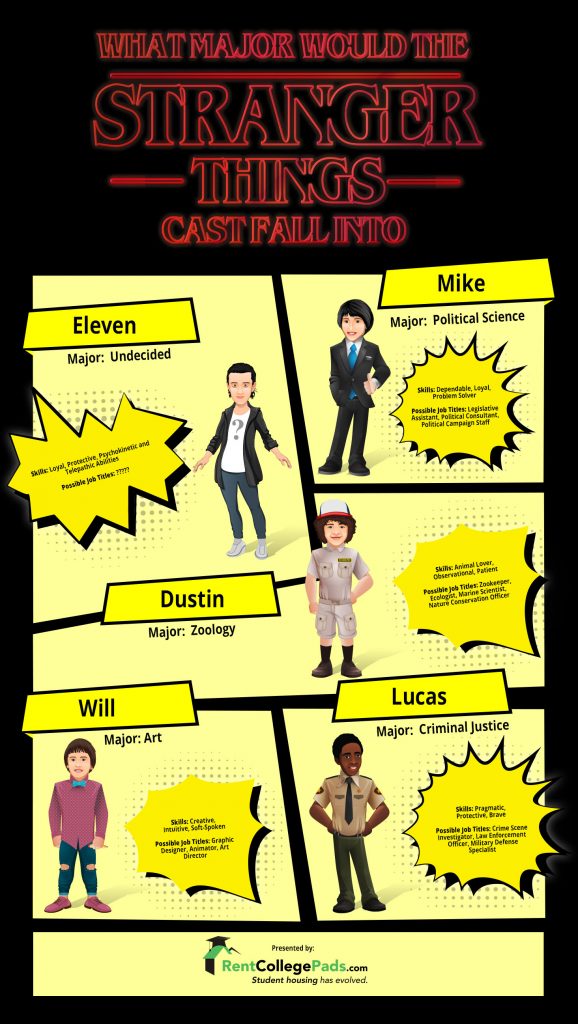 Summer is in full swing, the Fourth of July is on the horizon, and we can practically taste the sweet, sweet nostalgia of a Bomb Pop and Summer Break. But the cast of Stranger Things is growing up fast, and while saving Hawkins from an impending Sci-Fi apocalypse might seem like the only thing on the priority list, it might be time to put some real thought into what the future holds, and what majors they should choose when it's finally time to leave the nest and forge their own paths in college—that is, if the town hasn't been completely overrun by the forces at work.
Eleven: Undecided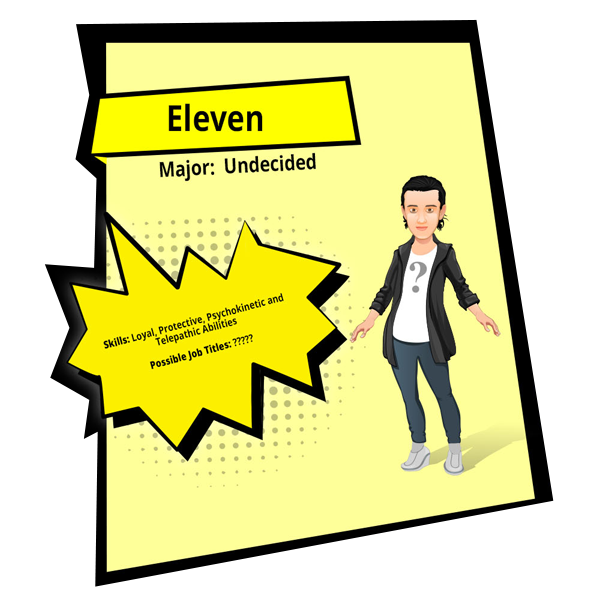 Eleven has been told what to do for the majority of her adolescent life. From her early days in the lab subject to her controlling father's experiments to the albeit softer (but also controlling) Hopper, she has had more than a few adults dictate her every move. She's ready to explore herself, eat all the Eggos she wants, and figure out how to make the most of her unique talents. She'll probably switch her major more than a few times, and you know what, that's perfectly okay.
Mike Wheeler: Political Science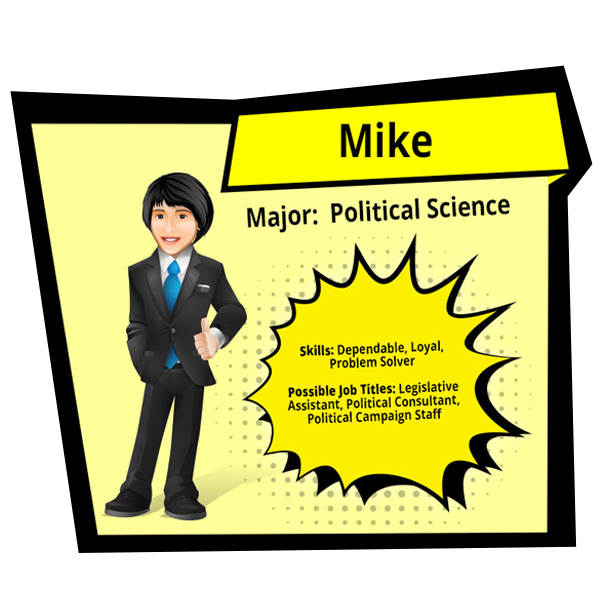 The heart of the group, Mike would do anything to help his friends. He's a natural born leader, is good at forming alliances, and is willing to stand up for what is right. For this reason, Mike might opt to study political science to put his leadership skills to use. And if all else fails, he could always do something with a walkie talkie, since he's pretty skilled at that, too.
Dustin Henderson: Zoology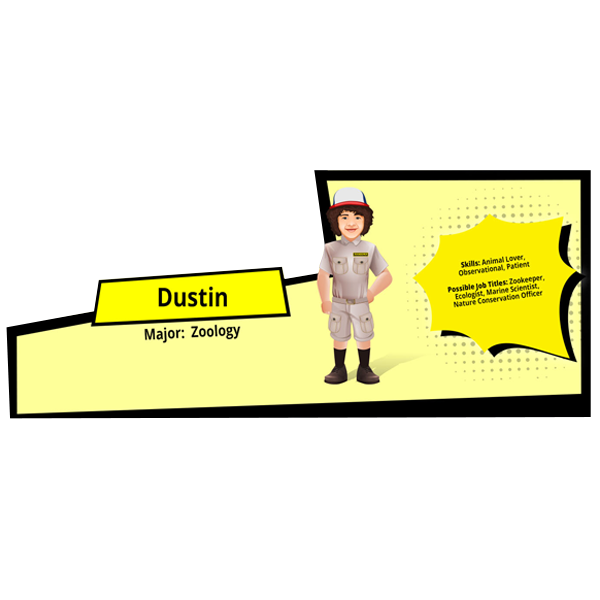 Inquisitive, scientifically oriented, and a lover or creatures big and small, it's a no brainer that Dustin would choose Zoology as his one and only major. He's been known to have a range of critters throughout his childhood, including cats, turtles, and other, more exotic specimens. It could be said that only a zoology major would see a baby Demogorgon as a suitable companion, if only for a while.
Will Byer: Art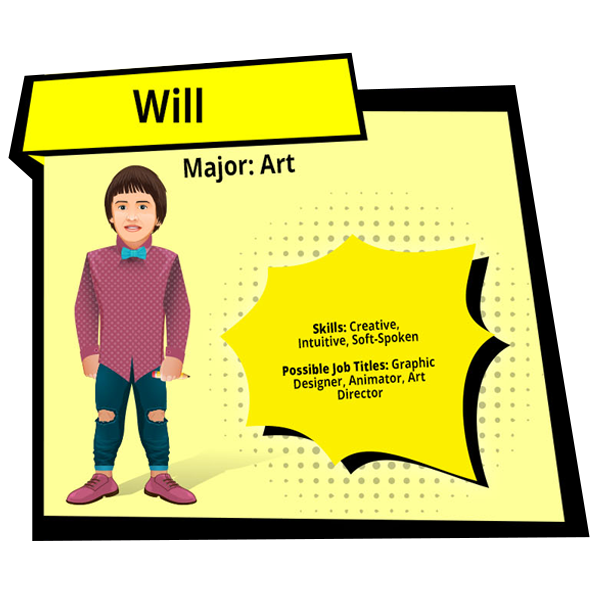 Always the shy and artistic type, Will would rather use class time and the pages in his notebooks for sketching comic book characters and shadowy figures from his past, which is perfectly fine since it's art class anyway—everyone knows academia is the enemy of creativity. Because of this, he will probably skip class so much you'll wonder if he dropped off the face of this earth, possibly into the "Upside-Down."
Lucas Sinclair: Criminal Justice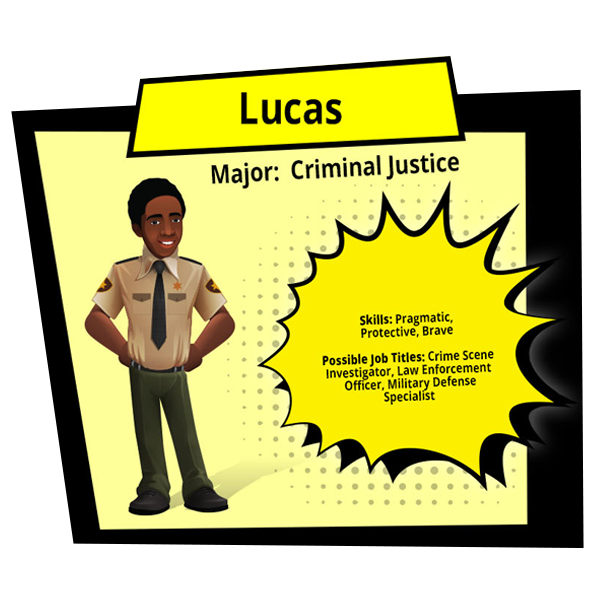 Lucas has always had a sixth sense about danger. He's pragmatic, suspicious in nature, and doesn't offer his trust easily, but this could prove to be useful when he's off investigating and foiling plans. For this reason, he'll feel right in his element studying Criminal Justice. He's been known to don a bandana and muster up some courage to save his friends from annihilation, and after graduation, he'll be able to do it on the clock.
Stranger Things is finally returning this week with a Fourth of July premiere, so be sure to renew your Netflix subscription, crank the AC, and witness the kids of Hawkins come of age and put another summer under their belts.