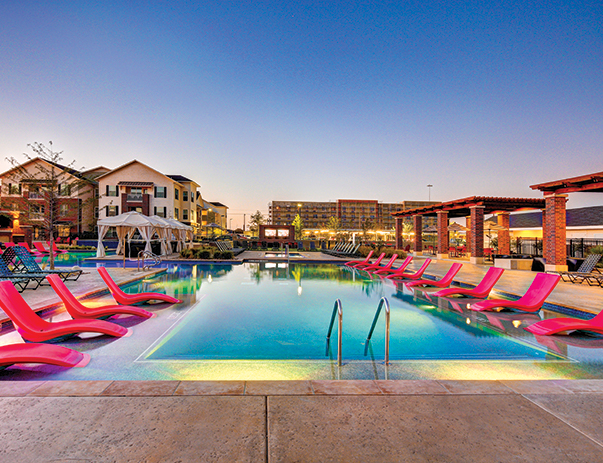 If you're a student at Texas Tech, chances are you've walked around the off-campus campus area in Lubbock couldn't help but notice there are more than a few massive, high-end student apartment complexes. The popularity of these luxury student apartments has been on the rise, with more and more being built throughout Lubbock—as well as the rest of the country—each year. More like a Mexico resort than an off-campus apartment, these companies are dishing out some extra sweet amenities to help sweeten the deal and make your college years more memorable than you could ever imagine.
Looking for off-campus housing near Texas Tech University with the sickest amenities? Check out our list of five best amenities in apartments near the Texas Tech campus in Lubbock!
Aqua Theater at Park East Student Living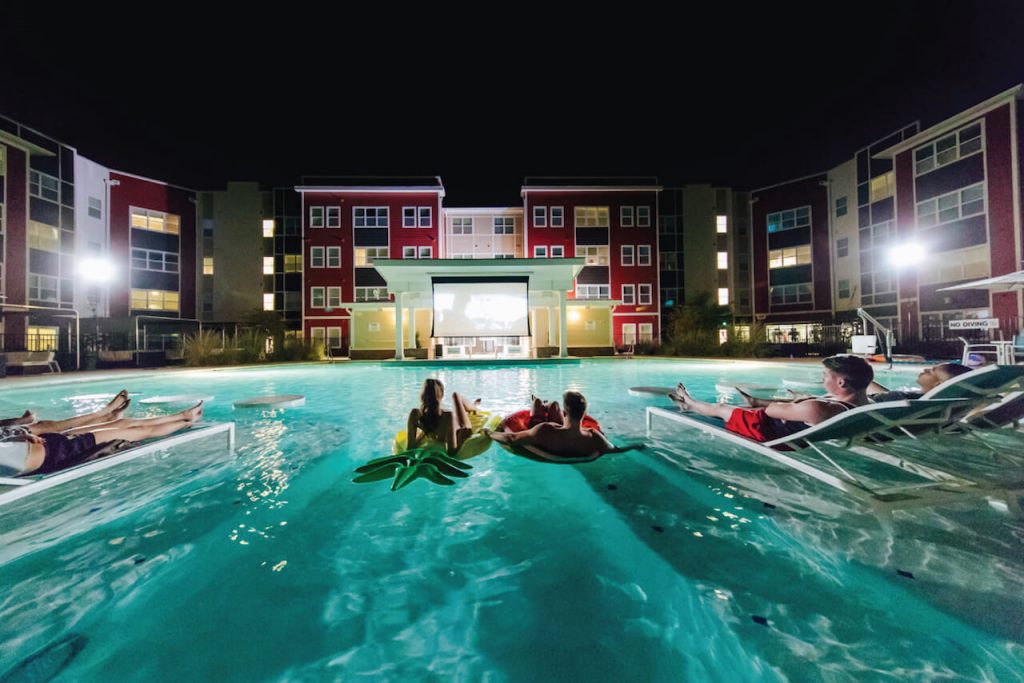 What do you get when you combine a resort-style swimming pool with an outdoor movie theater? The aqua theater at Park East Student Living! Grab your favorite floaties and head just steps outside of your apartment door to enjoy free flicks all year long, right from your own private, heated pool. All that's missing is a piña colada.
Rooftop Lounge at The Bloc
Enjoy sweeping views of Lubbock from the city's ONLY rooftop lounge at The Bloc! No other apartment complex in the city offers an amenity quite like this, and students can enjoy the sights from sunrise to sunset! It's the perfect spot to lounge around and read a book or get the gang together for a party on game day.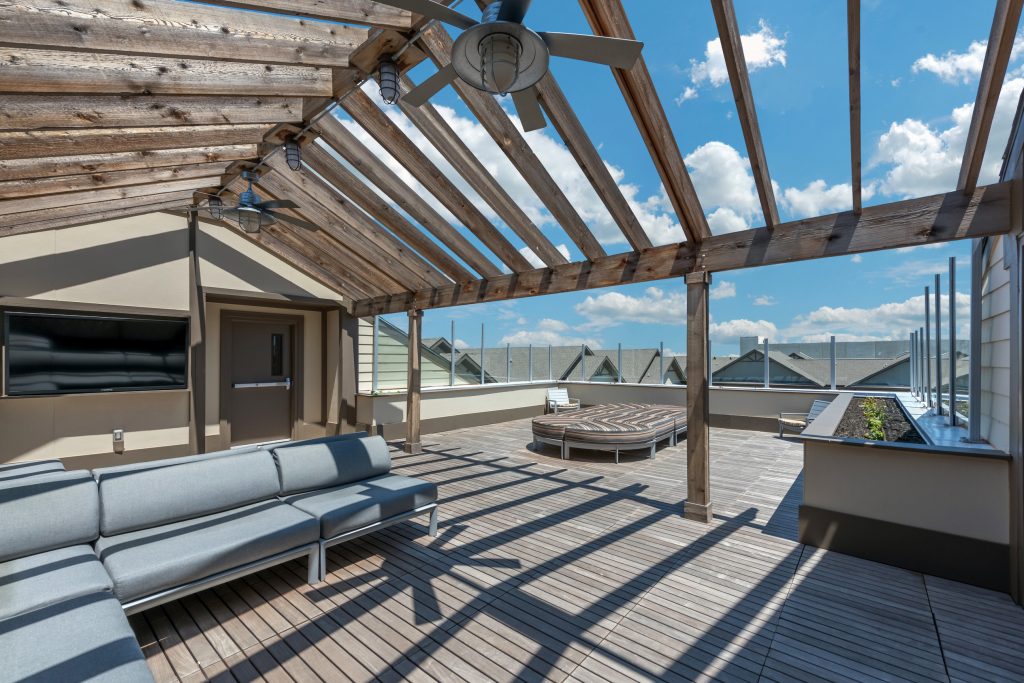 Cutting Edge Fitness Center at Wildwood Lubbock
Forget the costly gym memberships and time commuting to the gym. When you live at Wildwood Lubbock, you'll have 24/7 access to their state-of-the-art fitness center! While some apartments have a few cardio machines, Wildwood provides students with circuit training, a video classroom, cardio suite, free weights, outdoor fitness center, and much more to get your sweat on!

24-Hour Private Study Lounges at THRIVE Lubbock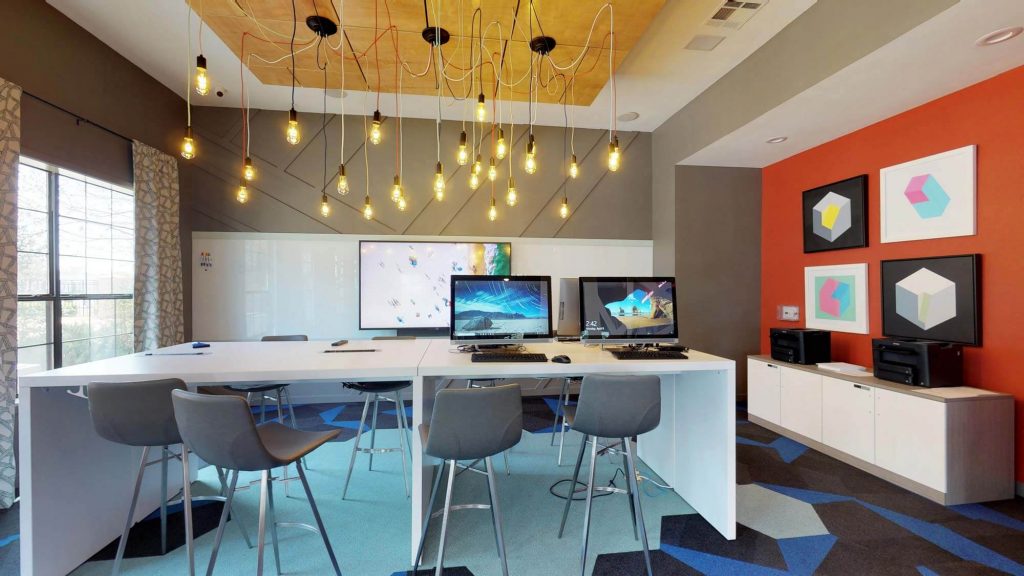 At first glance, a study room may not seem as cool of an amenity as a swimming pool does, but just think about those all-nighters! No more sitting in a dimly lit library at 10:00 p.m. or at your small desk at two o'clock in the morning. At THRIVE, you get your very own private 24-hour study lounge. This modern lounge comes equipped with updated MACs, free printing and more! You'll have no more excuses for procrastinating when they make studying in style so easy.
Outdoor Lounge and Gaming Area at 21 Hundred at Overton Park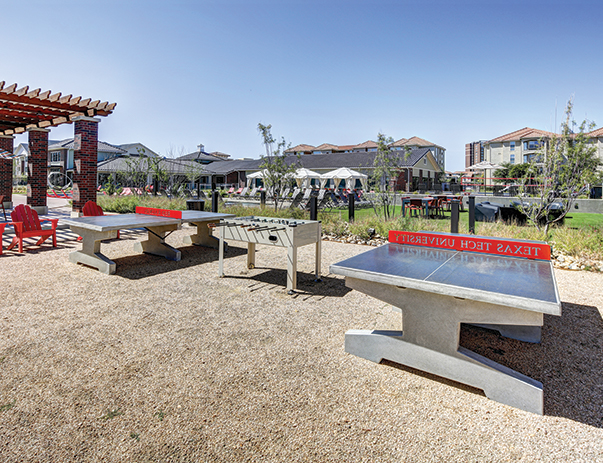 Take advantage of the great Texas weather and enjoy some fun in the sun while living at 21 Hundred at Overton Park. Their sweet outdoor setup includes two swimming pools, each with its own hot tub, poolside cabana, sand volleyball court, and outdoor game area. Play some ping pong or a game of volleyball and then cool off in the pool when the competition gets too hot! The only thing not included is the sunscreen!