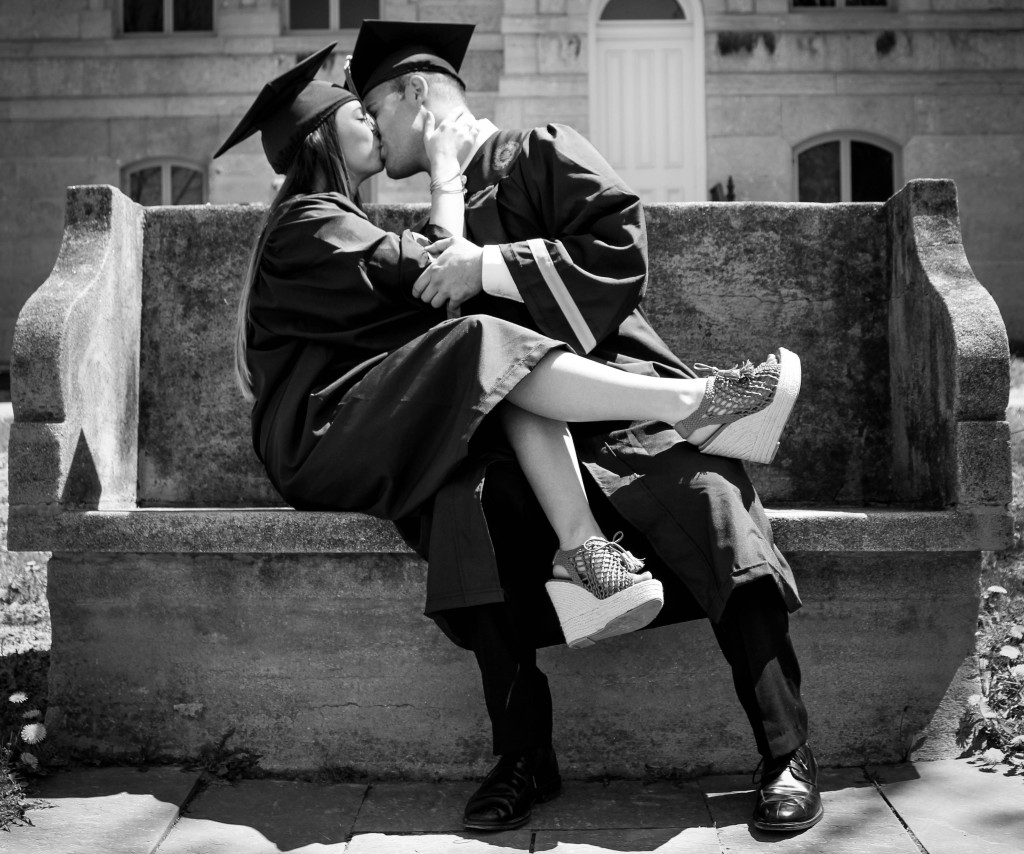 College is a time that you're going to remember for the rest of your life, and you'll be creating some of the best memories that you'll hold onto for a lifetime. It's the last stop before you really have to "adult." Every college campus is unique, and each has their own traditions. We've created a list of 15 different things that every college student attending Syracuse University needs to do before they graduate! So what are you waiting for? Get going on this list of absolute must-dos in Syracuse.
1.  Attend A Syracuse Sporting Event At The Dome
This one is a no-brainer. The entire city of Syracuse bleeds orange and lives for Syracuse sports. Even if sports aren't your thing, make sure you make it to at least one game to experience the madness and join in on all the Syracuse pride! While you're at it, make sure you get yourself a dome dog. So paint a big orange letter S on your body and try making it on ESPN for the next big game at the Dome!
2. Go To Mayfest
Mayfest is Syracuse's biggest party of the year! This all day event celebrates the end of the school year with music and beer! All undergrads get in for free, and thousands of students flock to Walnut Park for the festivities. Each student also receives three free beers! This past year, they had artists Vic Mensa, Aluna George, ZHU, Cheat Codes, and Travis Scott perform.
3. Day Party At Castle Court
At the end of Walnut Park is Castle Court. Frats and sororities will throw wild parking lot parties throughout the year here. Reasons for parties include Syracuse sporting events, beautiful weather, or just for the hell of it to party and a reason to drink. Make sure you attend one of these wild parties along with hundreds of others. After Mayfest, more than a thousand students head to this spot!
4. Kiss, At The Kissing Bench
The "Kissing Bench" which is located outside of the Hall of Languages has been keeping couples together for over 100 years. No need for Tinder or Bumble because legend has it that if you kiss your partner while sitting on the bench that you two will for sure get married in the future.
5. Eat A Dinosaur Bar-B-Que
Dinosaur Bar-B-Que originated in downtown Syracuse in 1988 and had since opened up numerous locations around the country. This spot in a must for the absolute best BBQ in town. They say that  "One Tres Hombres a day keeps the doctor away."
6. Finish the Beer Tour at Faegan's
Head over to Faegan's on a Tuesday night and try to complete the Beer Tour. So what you do you have to do? Just drink a half-pint of every beer in the bar. Sounds easy, right? You have four tours to attend throughout the night, and if you can make it you'll get your name engraved on the plaque!
7. Go To The New York State Fair
If you're looking to have some off-campus fun, hit up the Great New York State Fair which takes place every year between August 21st and September 1st. Head to the Syracuse Fairgrounds and spend your weekend drinking and eating everything imaginable on-a-stick.
8. Attempt To Get Into A Frat Party
If it's your freshman year, we dare you to try getting into a frat party, but you'll have to make it past the security, first. They hype up the parties and are some of the most exclusive around Syracuse University apartments. If you're a girl you definitely have the advantage, boy, well, uh, not so lucky. Showing up with a girl may help but don't be surprised if you get rejected.
9. Attend A Show At The Westcott Theater
If you're up for a night of dancing and want to jam to some of your favorite artists, the Westcott Theater is the place to go. They have numerous concerts going on each week, and you're always guaranteed to see some great acts. In the past few months, the Westcott hosted artists like Red Hot Chili Pepper, Flux Pavilion, Audien, Cherub, and the Floozies.
10. Take A Trip To Destiny USA
Destiny USA is one of the largest entertainment centers in America! The six-story complex has over 250 shops, restaurants, and bars for students to indulge in. Hit up Dave and Buster's and Margaritaville for some fun or try to complete the world's largest indoor ropes course at Wonderworks. You can even catch a shuttle there from the Syracuse campus.
11. Hit Up Chuck's For Happy Hour… Just Kidding
As soon as Chuck's opened, around 6 pm, you could've bet that Cindy had already poured more than a few pitchers within the first minutes being open. The bar was always packed right away, due in large part to the killer weekly deals on food and drinks. It was the perfect spot to spend a few bucks during happy hour.
Unfortunately, Chuck's met its demise in late April of this year. So grab a cold one and cheers to all of the good times you probably had here.
12. Enroll In the Beer and Wine Appreciation Class
Get a buzz while learning? Heck yes! This is probably the best class to enroll in while at Syracuse and anyone who has taken it will agree. The teacher is amazing, and so are the wines and beers you get to drink. This is a no-brainer elective!
13. Go Out In Armory Square
Armory Square is an area of downtown Syracuse that has a lot of the student hotspots like many favored bars and some of the best restaurants you'll find in the city. There are a ton of boutique shops, as well as and ice skating rink!