Thousands of students searching for houses and apartments near SUNY Cortland use CollegePads.com every year to find housing. Like many other campuses across the nation, many students at Cortland start searching for housing shortly after the Fall Semester begins. Students begin their search in late September and then really get going in the months of October and November for leases that start the following August.
This September was no different. Students started searching for houses near SUNY Cortland in the second half of September. As you'll see below, the majority of students reach out houses for rent in Cortland in these early days of the leasing season, while apartments typically start going off the market after November. Like they say, the early bird gets the worm so don't sleep on your off-campus housing search, especially if you want a house over an apartment! 
These houses were the five most contacted properties by Cortland students in the month of September, 2019 in Cortland,
1. 37 Prospect Terrace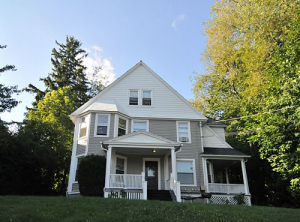 Just steps away from campus, this beautiful house has been constructed to have several different apartments and floor plans for all group sizes. Having a yard, on-site laundry, and a furnished unit are just come of the many perks you'll have while living here! 
2. 36 Clayton Avenue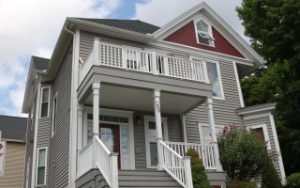 Perfect for a large group, this huge home can house up to nine people or be split into an upper and lower units to accommodate two seperate groups. Forget spending a bunch of money on furniture because this place comes furnished and you'll save money by having a lot of your utilities covered in your monthly rent price!
3. 15 Pleasant Street
This highly desired house is just minutes from campus and offers students tons of great amenities like off-street parking, furnished units, and sits in a popular location of town so it's no wonder this place has been so sought after!
4. 40 Clayton Street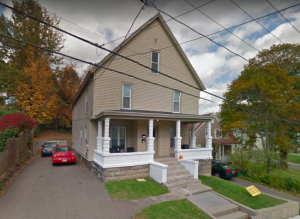 Clay Street is a popular area for students to live, so it comes at no surprise that this home is so highly desired, especially when it can be rented as an entire house with 8-bedrooms! Close to campus and utilities are included, it's a no brainer this one went so fast!
5. 6 Woodruff Street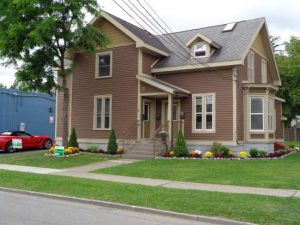 A flat-screen TV, Playstation 4, dishwasher, off-street parking and furnished units, do we need to say more about all the great things this house offers tenants to get you to want here, too? Not to mention this place is the perfect distance to campus and downtown so getting anywhere is a breeze!