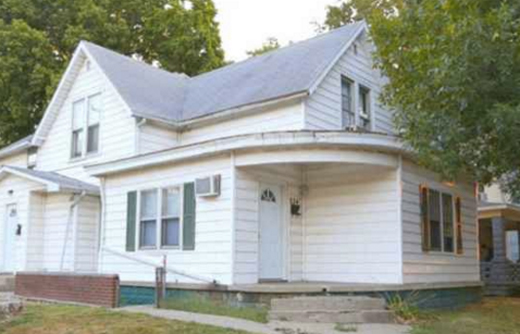 Living off-campus is great for all of the freedom it allows. You no longer have an RA constantly watching you and you don't have people asking you to paint a brick to hold open your door or participate in one of the hundreds of other seemingly pointless activities you always get roped into doing in the dorms.
So you're looking forward to getting off-campus, but at what cost??? Rent at Purdue is 'too damn high', according to the Purdue Exponent. Luckily, Rent College Pads knows about several places that won't break the bank–even as a college student. Here are four houses for rent near Purdue for under $800:
Whether you're looking for a one or two bedroom place, 116 Pierce has a place for you. With a big front porch and units that allow pets, you'll feel right at home. Also, being right across the street from campus, you'll never be late to class (assuming you don't sleep through your alarm).
Right down the street from 116 Pierce and also across the street from campus is 108 Pierce. This one bedroom place allows pets, and although this has been unconfirmed, RCP bets it would make a great party house … or a great study space. That's really up to you.
Less than a mile from the edge of campus (we're not kidding, it's 0.994 miles away) and practically across the street from Insomnia Cookies, this one bedroom house has one of the best locations in West Lafayette.  
Okay, so this place is not a house. But what really is a house, you know?
*checks definition*
A house is defined as a 'building for human habitation, especially one that is lived in by a family or small group of people" and we feel like this place totally meets that definition. 
Not only is this apartment within walking distance of the stadium, but it has pretty much everything you could want: on-site laundry, a game room, AND A STUDY ROOM?! (Okay maybe that one isn't on the top of everyone's wish-list). This place is like student paradise.
Want to look for even more places? Check out our Purdue off-campus housing map page.