Each year, thousands of students searching for houses and apartments near IUP use CollegePads.com to find housing. Just like many other campuses across the nation, many students at IUP Bloomington start searching for housing during the Fall Semester. Students begin their house hunting early in September and the number of searches picks up throughout the semester during October and November. 
This September was no different.  Most leases are signed during the Fall Semester a year in advance of the date that you would be moving in. if you're an IUP student with a group looking for place you'll want to sign a lease as early as September and no later than November. For those looking to live alone you can buy yourself a little more time but we warn you to not wait much longer after you return from Winter Break. Get ahead of the game and start early to find your perfect pad before your competition does! 
These properties were the five most contacted properties by IUP students in the month of September, 2019 in Indiana, PA. 
1. 950 Wayne Avenue 
Located just outside the gates of of IUP's campus, these one to four-bedroom units come fully furnished and rates all all-inclusive making it simple for students to make one payment for rent and all utilities!
2.  280 S 7th Street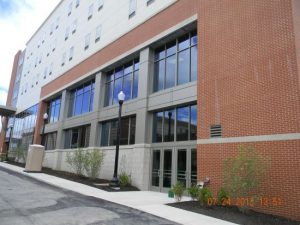 These highly sought after apartments are located directly above the IUP's intramural gymnasium and are adjacent to the Student Union. As if the location wasn't enough to make you want to live here the units come furnished, include laundry units, and you'll never have to go hungry because you'll be across the street from Sheetz, Pizza Hut, and KFC!
3. 1156 Grant Street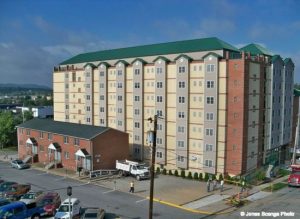 Ranging from one to five-bedroom units, University Square apartments come fully furnished with included utilities and even Comcast TV! The property is located directly across the street from IUP's main parking garage and just minutes to everywhere you need to get to on campus. Oh, did we forget to mention there's a heated indoor swimming pool!?
4. 990 Oak Avenue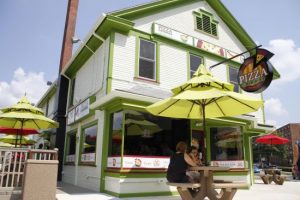 If you've ever been around the IUP campus we're sure you know what the Pizza House is! Hate cooking? Well, then you've come to the perfect place. Newly remodeled ,these apartments are located across the street from Oak Grove and includes unlimited utilities and pets are a-okay here! 
5. 1100 Philadelphia Street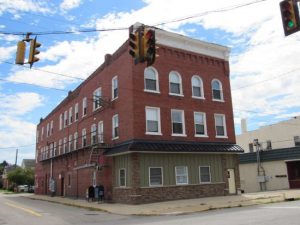 Walking distance to class, furnished units, in-unit laundry, and being located right on the bus line are just a few perks that 1100 Philadelphia offers that draws so many students in! With a floor plans ranging from one to three-bedrooms it's perfect for a place to call your own or split the rent with a friend or two. Not to mention they offer competitive pricing to make it affordable for college students on a budget.