When your campus is situated on a hill, it's easy to feel like you're stranded up in the clouds, attending classes and grinding through homework in your dorm while the rest of the world is partying down below (this wouldn't be a problem if you found an apartments near Bloomsburg, but hey, it's not like we're suggesting anything…).
But you're not the first Bloomsburg student to feel this way! And you deserve to take a break every once in awhile, don't you? Of course you do. So check out our list of some hidden gems to explore in Bloomsburg when you're not trapped inside studying.
Movies are all well and good, but when's the last time you saw a live performance? The Bloomsburg Theatre Ensemble won't disappoint! Locals refer to it as a true hidden gem, with top-quality actors performing comedies and dramas year-round. They just finished an incredible run of their 40th season, and they're preparing to ramp things up for another year of great theatre in the fall. When you're back on campus, take a break from Netflix (let's be honest, we all spend too much time binge-watching the same old shows over and over) and catch something fresh at the Bloomsburg Theatre.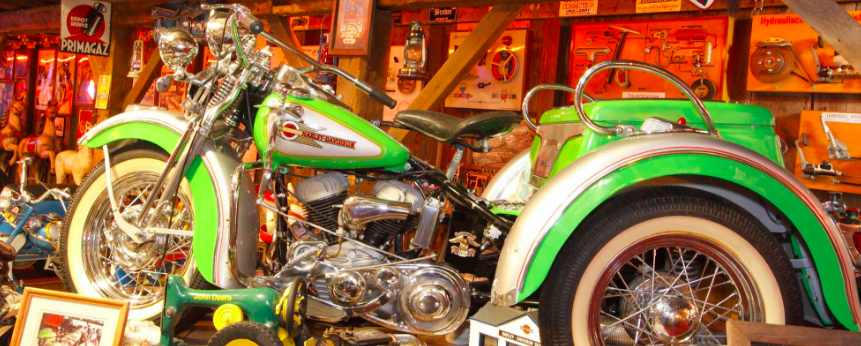 How do we begin to describe this place? Should we start by talking about all the incredible vintage Harley Davidson motorcycles that line the walls of this barn-museum? Or should we mention the 1940s machine guns on the walls? Would you prefer to hear about the owner's fake indoor city, the Streets of Billville? Or would it be enough to tell you that there's statues of dinosaurs and buffalo next to a wax replica of Adolf Hitler? Bill's collection of oddities from the past might be eclectic and incoherent, but we promise his toys won't bore you. Spend a day here with friends and play the most badass game of "I Spy."
Warning: don't spend any time here if you've seen too many Rob Zombie movies. Jokes aside, this corn maze isn't scary — after all, what's there to be scared about when it's part of a festival that offers hayrides, pumpkin picking, hot apple dumplings and an apple slingshot contest? The whole affair is thanks to the classic, family owned Bloomsburg business, Rohrbach's.
Like many other attractions in Bloomsburg, Rohrbach's Farm Market, Bakery & Gift Shop seems to do a little bit of everything. That's great for you, because even when the Fall Festival is over for the year, there will still be plenty of other festivals, special events and discounts on delicious market foods!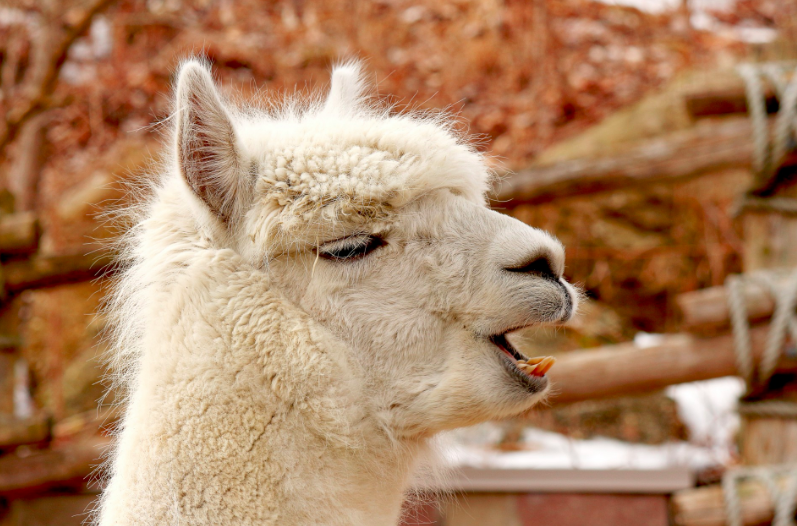 What's an alpaca? Why is it in Bloomsburg? Is this a real thing? To answer each of these questions, look no further than the Columbia Creek Farms. The attraction offers tours to curious visitors, and for just ten dollars you can get up close and personal with well-trained alpacas as you learn more about their unique qualities from the farm's knowledgeable tour guides.
The best part? Your ten buck entry fee also gets you a free pair of alpaca-wool socks. After you've become obsessed with their warm and fuzzy fit, you'll want to stop by the gift shop, where alpaca fur hats, coats, socks and more are available for purchase.
Ever been to an antique store before? Probably not one like this. Lavender and Old Lace is a shop that prides itself on selling "shabby chic decor," with deer heads, vintage posters, horseshoes and other memorabilia on sale. If you're like most people, the point isn't really to buy anything — it's to get lost in a time long past. On the off chance you do purchase something, we recommend the deer head. It's the perfect stocking stuffer (or the perfect thing to put in your roommates' bed a la The Godfather).