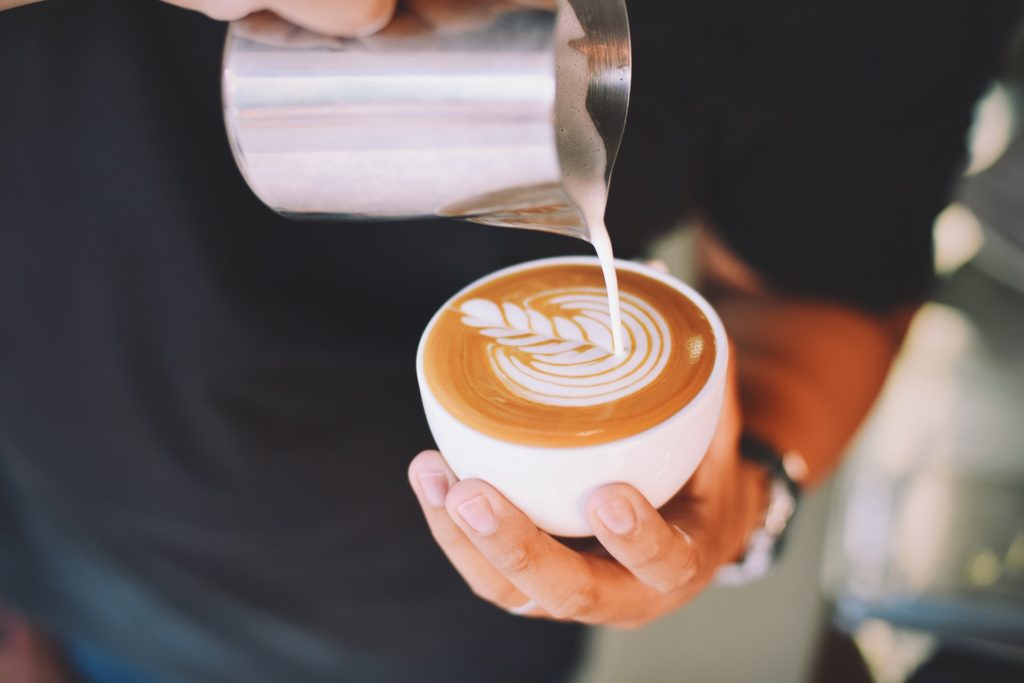 All those all-nighters and early morning classes can really drain your energy levels. And before there were Red Bulls and Five Hour Energies, we relied on good old fashioned coffee and some breakfast to get us going in the morning.
Luckily, the city of Bloomsburg is full of places to power up. Check out these five places around apartments near Bloomsburg if you're in need of some extra motivation to get out of bed.
Fog & Flame
Address: 34 E Main St
Phone: (570) 389-7651
Bloomsburg's only craft coffee and espresso bar, Fog & Flame is the trendiest thing to hit Bloomsburg since, well, maybe ever. Located on Main Street, this hip little shop is the perfect place to hang, get some work done, and achieve the perfect caffeine buzz. Pour over, cold brew, laced with sugar, you name it. You can have your coffee any way you want it at Fog & Flame.
Leaving no stone unturned, all of their coffees are carefully selected, and their teas are hand bagged and brewed. The baristas at F&F are knowledgeable on all things caffeinated and put a great deal of care and attention into each of their handcrafted beverages—you bet you'll leave here with a kick in your step and one of those cool little designs on your latte.
Bakers Guild Café
Address: 225 Center St
Phone: (570) 784-2271
A subsidiary of Columbia County Bread & Granola, Bakers Guild is an employee-owned cafe that features locally sourced produce, natural beverages and, of course, CCB&G's famous sprouted wheat bread.
Stop in for a locally sourced cup of coffee, or try the Kombucha if you're feeling adventurous. Their breakfast menu features a breakfast pita on homemade sprouted pita bread, french toast, and even a breakfast pizza. Their natural ingredients will get you energized for the day and ready to take on your next exam.
Bloomin' Bagels
Address: 65 E Main St
Phone: (570) 387-9816
With two locations in Bloomsburg, Bloomin' Bagels is a popular place to grab breakfast on the weekends. The shop features authentic New York water bagels, made from scratch and baked daily on the premises.
Kickstart your morning with some coffee and "Breakfast on a Bagel." Choose from bacon, sausage, ham or specialty meats, and cheese for the cure to any hangover. Think less it more? Keep it classic with a bagel of your choice, paired with one of many spreads they offer—the shop has over a dozen different bagel varieties, and they whip their cream cheese spreads on site.
New Bloomsburg Diner
Address: 161 E Main St
Phone: (570) 387-9044
If you're looking for that small town diner experience with great breakfast and friendly staff, New Bloomsburg Diner might be your new morning spot. Around since 1997, the diner isn't exactly "new" anymore; it has since settled into its status as a Bloomsburg breakfast staple.
If you're a "breakfast for dinner" kind of person, or just like to sleep in, you'll be happy to know that breakfast is available all day. The menu features everything from omelets and eggs benedict to pancakes and more. And best of all, you won't break the bank by indulging in a feast here—feel free to order some extra bacon on the side. Be sure to stop by the diner if you're in the mood for home cooking and a quaint atmosphere while you're away at school.
The Blind Pig Kitchen
Address: 236 Iron St
Phone: (570) 784-2656
The Blind Pig kitchen provides Bloomsburg locals with unique farm-to-table dishes, perfect for those who want to step out of their culinary box. It's a little pricier than some other places in the area, but the quality is worth it—it's a great place to bring your parents or impress your Tinder date with some breakfast on the weekend.
The brunch menu features a few breakfast classics like omelets, french toast, and pancakes, with the addition of some unique creations like Breakfast Ramen. Best of all, eating at The Blind Pig means supporting local and sustainable farmers. Just keep in mind, the place is BYOB and cash/check only, so come prepared!
Love any of these places? Comment below and let us know why it's your favorite.