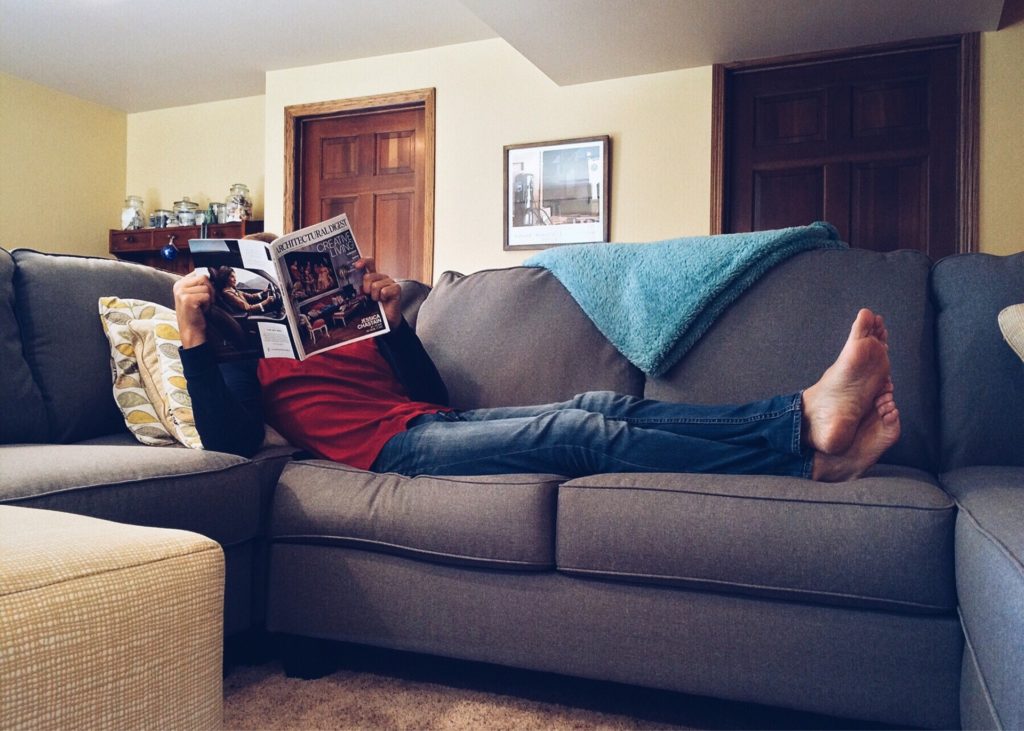 Between studying for exams, hitting the gym, and planning your best friend's birthday party, putting aside time to thoroughly research potential landlords can seem impossible.
Never fear, Rent College Pads is here! We took the time to do all of the grunt work, so you don't have to. After weeding through tons of landlords and resident reviews, we've created a list of the top landlords Binghamton University students can use to find the best apartments near Binghamton.
Located within walking distance of Binghamton University and downtown, great times are always around the corner at The Printing House. Grab a bite to eat between classes or a quick coffee before class at one of the dozens of restaurants and cafes just a few blocks away. You could easily spend the weekends shopping close by or going out for a drink with your friends! If going out isn't your thing, hang out and play video games with your friends in the media/game room, or study in the computer lounge that The Printing House has available to all residents!
Enjoy the complimentary Wi-Fi, laundry concierge, fitness center, furnished apartments, new appliances, and much, much more! One resident commented, "Amazing place to live, love all the staff and the building is beautiful. Great place to live as a student in Binghamton!" Another thought, "great experience living here, everyone is so friendly and kind. In my opinion, it is the best student apartment complex in Binghamton!" It sounds like you can't go wrong with The Printing House!
As Twin River Commons says, "Life here is anything BUT common." Just adjacent to the University bus service, stop by their cafe; grab a coffee and enjoy a waffle at the waffle bar! If you're totally swamped during finals week, don't worry about trying to snag a spot at the library. Twin River Commons offers study lounges and a computer center with free printing to help you get the work done. Take a load off and use the 24-hour fitness center, relax in the fireplace lounge, or hang out in the game room or TV lounge. All units in Twin River Commons come with a washer and dryer, are fully furnished, and have all utilities included!
One resident recalls, "the management here is absolutely incredible! They are so on top of everything and work hard to make sure that every resident is happy." Another recalls, "I love living in Twin River Commons! The apartment complex is in a prime location with a campus bus that comes directly outside of Twin…I would highly recommend living here to any college student that is looking to live downtown!"
With many years of experience, the folks over at JJB Property Mangement have been bringing premium property management services to the Binghamton area. Off street parking, furnished units, included utilities, and on-site laundry are just a few of the great amenities JJB has to offer their tenants. With a large portfolio of different and highly desirable locations, let JJB set you up in with your perfect pad!
With a great midtown location, University Lofts provides everything a student needs to live comfortably and safely. The building is complete with outdoor courtyards, group study lounges, a conference room, on-site dining and retail, and a close location to Downtown Binghamton nightlife. Additionally, University Lofts provides a high-tech security network and an electronic community access key and lock system, giving residents the peace of mind that they are living in a safe and secure building.
"I love the prices at University Lofts; they are like no other Student Living costs downtown! The staff is extremely friendly and receptive to any issues that we have and are always willing to help," says one former resident. Another recalls, "I love everything about University Lofts! The atmosphere, amenities, and events are amazing! Staffs are very friendly and helpful…I love University Lofts!" You won't regret choosing to live here!
Binghamton Rents has risen to be one of the top management companies in Binghamton!  This local company that has sought out to give their tenants the best housing possible at an even better price. Their portfolio consists of over 20 beautiful and remodeled houses in Binghamton that are all conveniently located close to campus. Fully furnished units, patios and balconies, yards, and basketball courts are only some of the great perks of renting with Binghamton Rents!
One of the most walkable and conveniently located buildings in the Binghamton area, The River House offers one to three bedroom apartments complete with on-site management, a laundry room, parking, and a recreation room. Each unit comes with a full-size balcony, hardwood floors, and a fully equipped kitchen. With fantastic views of the city and a luxurious feel, any prospective resident will be living in style if you choose River House.
At Chenango Place, students get the best of both worlds—living in a beautiful, luxury waterfront apartment while still having an affordable rent. Chenango Place offers great building amenities including a sleek, modern design, a cinema, a computer lab, a game lounge, a fully equipped gym, convenient parking, 24/7 security, and greatest of all, all-inclusive utilities! Located close to Downtown Binghamton, Chenango Place is within walking distance of the best galleries, restaurants, and live entertainment Downtown Binghamton has to offer.
Featuring one to two bedroom layouts, Hayes Student Living is the closest apartment building to Binghamton University and convenient to shops, restaurants, and more! Each apartment comes furnished includes covered parking and on-site laundry. The management team consistently strives to achieve the highest standards in apartment community living and building management and provides meticulous attention to detail. This team at Hayes Student Living will give you hometown care while using the resources of a large company! 
When you choose to live at U Club Binghamton, you are choosing your home away from home. U Club Binghamton continually strives to deliver the best possible experience for students at every price point possible. Choose from fully-furnished two, four, or five bedroom apartments with elegant hardwood flooring, fully equipped kitchens, a washer and dryer, card-controlled access, parkin, and all utilities included. With access to a computer lab with free printing and study lounges, U Club Binghamton provides you with the best utilities you need to make the grade.
If you've had a tough week, take advantage of the brand new clubhouse, 24-hour fitness center, and recreation center, multimedia area, hot tub, and outdoor courtyard. There will never be a boring weekend at U Club Binghamton. Finally, being so close to campus, feel free to roll out of bed 10 minutes before class!
With the option of one to four-bedroomm apartments, Binghamton4Rent is sure to set you up with your new Binghamton home! The company has locations all around the Binghamton area and offer various amenities ranging from off-street parking, an on-site laundromat, garbage collection, and more. Serving the Binghamton community for over a decade, Binghamton4Rent knows how to provide extraordinary services and create inviting living spaces. Check them out today!