Ann Arbor is one of the biggest college towns in the country and thousands of students searching for houses and apartments near the University of Michigan use CollegePads.com every year to find housing. Like many other campuses across the nation, many students at Michigan start searching for housing during the Fall Semester upon returning to campus for the new school year. Students begin their search in late September and then really get going in October for leases that start the following August.
This September was no different. Students started searching for houses near the Michigan campus in the second half of September. The majority of students reach out houses for rent in Ann Arbor in these early days of the leasing season, while apartments typically start going off the market after October. Competition is fierce and there are fewer houses available than apartments close to campus! 
These houses were the five most contacted properties by Michigan students in the month of September, 2019 in Ann Arbor.
1. 1619 S University Ave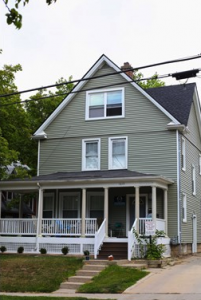 This nine-bedroom house has three bathrooms and can be converted into two separate apartments each with three-bedrooms, three baths. The unit has new windows and an updated kitchen and bathroom. For your convenience, parking is located in the back.
2. 820 McKinley Ave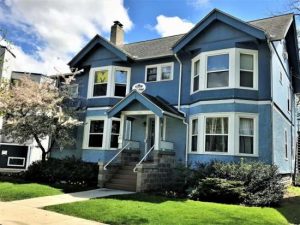 This stunning Victorian-style house was converted into four beautiful and unique apartments offering 1, 2, and 4-bedroom units. The property is within walking distance to the Business and Law Schools and Athletic campus. Rent includes, internet, heat, parking, and water/sewer, score!  
3. 930 S Forest Ave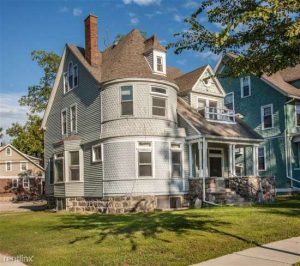 Located just a stones throw away from campus, is this massive house (which seems to be part house and part castle) that has 8-bedrooms that can occupy up to 10 of you and your friends! Moat not included.
4. 1012 S Forest Ave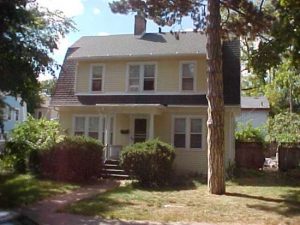 Forget having to lug all your stuff from home or spending a bunch of money on furniture you won't use again, because this quaint 6-bedroom house comes fully furnished and is just minutes from central campus. 
5. 1223 Washtenaw Ct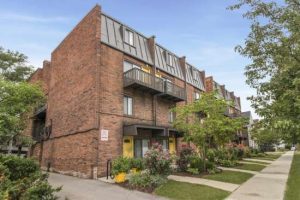 Carriage House offers gorgeous 1-3 bedroom bi and even tri-level units that can accommodate up to six people. Each unit comes fully furnished and utilities are included in your monthly rent. The property also features a game room and fitness center, and even though you're walking distance to campus Carriage House is right next to the CC little bus stop-nice for those harsh winters!