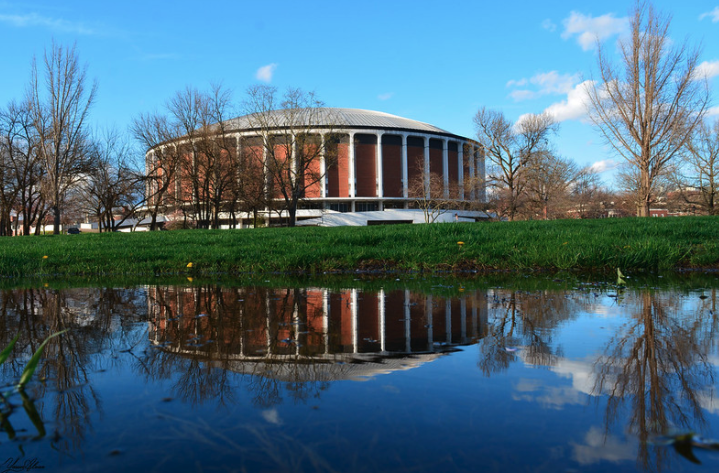 At College Pads we get how demanding being a college student is. From studying to extracurricular activities, a job, and everything in between the last thing you want to do is pile yet another task on your plate, especially one as tedious as looking for off-campus housing near Ohio University. Between what you hear via word of mouth, browsing the Internet for listings, all while trying to find a roommate, finding the perfect place can seem nearly impossible.
Let us over at College Pads help make your decision a little easier! We've done all of the grunt work it takes into finding the best value for your money along with quality service. We've shuffled through hundreds of reviews and gathered the top 10 landlords in Athen, Ohio that cater to Ohio University students.
If you're looking for a clearcut, hassle free process when finding a rental in Athens, look no further than LTD Properties! The team at LTD pride themselves in providing straightforward, honest, service with competitive prices to match. Their great mix of apartments and houses can cater to the needs of any student and offer some great features like parking, in unit laundry, dishwashers, and so much more!
Good Rentals in Athens is better than good, they're great! Not only do they provide amazing customer service to their tenants, they also have some of Athen's best rentals. From one bedroom units to houses for groups of four, Good Rentals can set you up in a sweet pad, offering laundry, hardwood floors, parking, and awesome locations close to the OU campus.
A family owned and operated business, the team over at Kleinpenny has been in the student housing game since 1969 so you know these guys know a thing or two about what students want in a rental. With nearly 70 units in their portfolio, prospective tenants can choose from studios to 8-bedroom houses that have been renovated and property maintained. To top it all off, when you rent with Kleinpenny, you're also helping the Athens community. They donate 10% of their rent collection to local Athens nonprofits that help better the environment.
Live in lavish luxury when you choose to rent at Summit at Coates Run! Choose between multiple floor plans in one of their 1-4 bedroom units that come with 9ft ceilings, granite countertops, walk in closets, and private balconies. This student paradise has all the bells and whistles like a cyber lounge, heated swimming pool, club house and game room, 24-hour coffee bar-the list goes on and on!
If you are an OU student with a couple of roomies or a big group, Sabel Rentals is the perfect match! They've been offering some of the best student housing in Athens since 1975 and their amazing portfolio includes 3,4,5,6, and 8 bedrooms houses-all of which are very well maintained and regularly updated to give students the best living experience. Their welcoming and friendly service draws you in and the team makes sure to give students a clear understanding of signing a lease, which is huge when you're new to renting!
From one bedroom apartment units to 8-bedroom houses, Foster Place Properties can set you up in a great rental that's perfect for any individual or group size! Some great features on their properties include remodeled units, backyards, parking, and new appliances. Best of all, each of their locations are just steps away from the Stocker Center, West Green, Grover Center and just a five minute walk over to Court Street!
The team over at Housing Hotlink specialize in providing prime property management services in Athens and their forte is setting up students with some of Athens most desirable off-campus properties. From 1-6 bedroom apartments and houses located all throughout Athens, any student can find a great rental that fits their needs and their style without breaking the bank. Property features include paid utilities, parking, in unit laundry and more!
Quality and affordability are key when you're a student looking for off-campus housing in Athens, and the team at Coady Rentals provides grade A quality rentals that won't have you crying your way to the bank. Students can choose from a wide range of one bedroom units to massive 10 bedroom houses that are located on highly desirable streets like Congress, Mill, Lancaster and more. Coady Rentals know what students are looking for and their properties include amenities that students want like AC, porches, parking, and in-unit laundry.
Live in style and comfort when renting at University Commons! There are plenty of reasons why 450 OU students call University Commons home each year like a swimming pool, club house, fitness center, and a private bus-just to name a few. Choose from a studio, two or four-bedroom apartment that comes fully furnished with everything you need so you can skip the hassle of moving and get straight to living your best life at University Commons!
Campus Heights takes student housing to a whole new level! Designed specially with the college student in mind, the ever evolving complex recently undergone some renovations and now has a brand new clubhouse and Amazon Hub, in addition to their other sick amenities like pet-friendly fully furnished (all brand new) 1-3 bedroom apartments, complimentary parking, fitness center and a whole lot more!