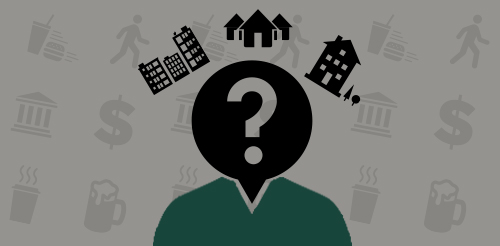 From supporting the Spartans on their quest for Big Ten supremacy to having more than 150 different undergraduate majors to choose from, life at MSU has something for everyone.
Living in East Lansing is one of the best parts about attending Michigan State University. But getting around the area might be difficult for those that are not familiar with the surrounding communities and hotspot areas. Check out the guide below to find what areas around MSU are the best for students to check out for housing, food, entertainment, and nightlife. And be sure to check out our MSU off-campus housing for all your searching needs.
Meridian Charter Township
The Township borders Michigan State to the East. It's a perfect neighborhood for students that want a quieter and more relaxing atmosphere after school. Founded in the early 1800's the Meridian Charter Township is close enough for campus for students convenience, but just far enough away to experience a quaint, more residential view.
The Stadium District
If you are looking for a taste of what Lansing has to offer, drop by the Lansing Brewing Company or The City Market. Your food and drink palate will thank you!
Downtown
The area of town that provides the greatest experience for students and any friends and family that come for a visit. With numerous shops, restaurants, and the ever changing atmosphere, there is literally something for everyone in downtown Lansing and transportation from downtown to campus is easy if you take the CATA bus.Students can find numerous places to live downtown, including Lansing Tower, Capital Manor I & II, Ferris Park Towers and more.
East Side
A diverse area of town that hosts many opportunities for students to experience different cultures and ways of life. Grab a coffee at Strange Matter Coffee company or visit the Internationally friendly Sunrise Market. Looking for that late-night study lounge? Check out Avenue Cafe, open till 2 AM every day! Students can find local housing at Avenue Flats and Riverwalk Apartments.