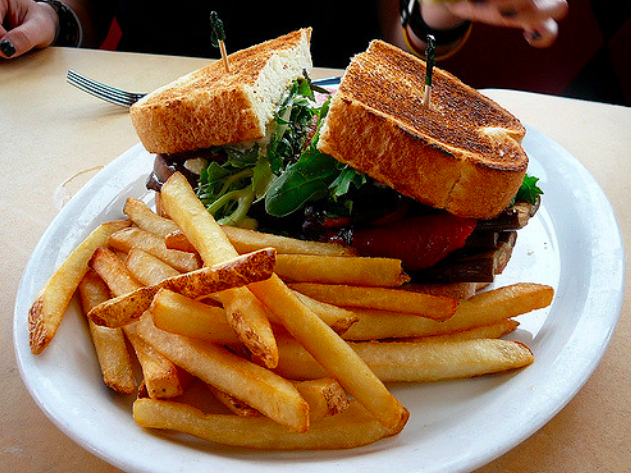 Fine dining and fancy restaurants are all well and good… when your parents are footing the bill. But if you're a smart college student attending Binghamton University, you know that food can be both good and cheap. After all, why break the bank when your tuition and dorm fees are already doing that for you? When you're not looking for apartments near Binghamton ,  here are some of the best places to eat near campus that won't crush your life's savings into tiny, sad little pieces. 
It's cheap and it's close: Los Tapatios is right by the entrance of Binghamton University, and their Mexican dishes are rock solid. While the interior isn't flashy by any means, the food is authentic and most meals are under ten bucks. Not sold yet? Here's another reason to stop at Los Tapatios: chips and salsa are always on the house.
This mom-and-pop family-owned Korean restaurant won't disappoint. You'll want to pay attention to your wallet, as the prices of meals can vary, but you'll certainly get a lot for a little here if you're smart. Rest assured, the food is worth it. Man Nam also offers lots of vegetarian and gluten-free options, so if you're looking for somewhere to eat that's affordable and healthy, look no further.
"The Beer Joint of Your Dreams." So says the sign outside The Ale House, and we'd have to agree. While The Ale House offers hundreds of varieties of beers that are constantly changing, they also provide great bar food for patrons with all different tastes. Some menu options include steak sandwiches, ham rolls, pizza, chips and salsa, and more. This is the place to be if you want a good meal and a drink to wash it down with.
It's famous among locals for a reason. The prices are good and so is the classic diner food. The staff spruces up the menu on occasion by creating interesting combinations, such as the fan-favorite grilled mac and cheese sandwich. In addition to lunch food, The Village Diner also serves omelettes and other great breakfast options.
All of these locations are just a short way from Binghamton, and many of them are within walking distance of off-campus apartments in the area. The next time you need good, cheap food in a hurry, find your way to these restaurants. Your wallet will thank you!