We wanted to introduce you to The Off-Campus Resource Newsletter or OCR. 
The purpose of this newsletter is simple. We are excited to share our knowledge with this community of leaders in some new ways. This newsletter is just one component. There will be occasional OCR updates as well. This way we will all  remain engaged in the work we do serving students.
With your help, we will highlight the good work taking place at higher education institutions across the country. We will spotlight current partners, housing fairs, and the people that make up this community supporting our off-campus students. This resource will evolve being a guide to you highlighting current issues and best practices.
We will discuss upcoming learning and professional development opportunities hosted by your College Pads team, led by the upcoming Off-Campus Summit taking place in Atlanta, Georgia hosted in collaboration with Georgia Tech, July 10-12. Come join us for an opportunity to listen and learn more from colleagues across the country. You can register and learn more here: College Pads Off-Campus Summit.
Finally, we will soon launch other opportunities after the Summit for this community to gather. A virtual series for Listen Learn Lunch events. These will take place over the course of the year where we can gather for an hour and share topical information with each other.
Lindsay Mason serves as the director of Off-Campus Life at Colorado State University. She has served in Off-Campus Life for 10 years. Additionally, she serves as the Research & Assessment Chair and Co-Chair Elect of the NASPA Off-Campus & Commuter Student Services Knowledge Community, and does national work through the National Association of Safe Ride Programs and International Town Gown Association. Lindsay has her BA in Sociology, MS in Student Affairs in Higher Education, and PhD in Higher Education and Student Affairs Leadership.
The International Town and Gown Association annual conference is being hosted in Fort Collins this year June 7-9th. Can you tell us what we can expect?
Colorado State University and the City of Fort Collins are excited and honored to be hosting the 2023 ITGA conference June 7th-9th. Conference attendees can expect inspiring and educational keynotes, a lot of concurrent sessions (we had so many excellent workshops submissions we decided to start the conference bright and early at 8am so we could give more room for more workshops to occur), many opportunities for networking, and excellent weather in an awesome Colorado town.
"Building Resilient Communities" is the theme of the 2023 Conference. We at College Pads are noticing nationwide increased mental health issues as well as students having more difficulties socially adjusting to life in a new college community even if that means moving off campus. Costs have gone up significantly in the off campus market as well. What are a few steps that institutions and the greater area can take together to strengthen services to the hundreds to tens of thousands of students living within the greater community?
Basic needs are fundamental to health and wellbeing. I think institutions need to think about how they support their off-campus students' housing concerns on a spectrum. What are you doing to help students with emergency housing needs? How are you supporting students finding stable, affordable housing? How are you continuing to learn and stay current on resources available across campus and in your community that help folks with housing? How are you advocating for your students within systems that may be impacting their housing (municipal, county, or state-level housing laws/ordinances)? How are you engaging your local elected officials to make change, or advising your local student government to help them make systemic change? It's a spectrum from helping students in the immediate to helping future students, and every piece of the spectrum is needed and important.
What are a few steps you have taken to improve decisions and be "in the room" when decisions are made that impact students living within the greater community outside of institutional borders?
I focus my energy in areas where I believe I have influence. Two examples come to mind:
I have applied and served on a City task force that focused on exploring a change in our community's occupancy code and a possible rental registration or licensing program. Advocating for my place on the task force gave me a unique opportunity to advocate for students.
I recently have been participating in professional development around storytelling so I can improve my ability to tell the story of students experiencing housing-insecurity or homelessness. I've learned that some in my community have a limited view on what it means to be homeless or housing-insecure and I'm placing myself in meetings so I can show the spectrum of housing insecurity and share that it's a systemic failure, not an individual issue.
What have been a few challenges?
Advocating for basic needs within a system (housing) that is so influenced by the owning-class is difficult and presents challenges everyday. Helping break the stereotypes of what homelessness looks like is challenging. Trying to determine how much of my time should be dedicated to different parts of the housing spectrum is challenging. Supporting students with unique considerations (students coming out of the foster system, undocumented students, international students) is challenging. Housing work is challenging. I try to pace myself and take breaks so I don't burn out; I refuse to burn out.
You are obviously very involved with ITGA. What have been some of your takeaways from your involvement?
Being involved with ITGA has given me opportunities to network with people who do similar to me and with people who compliment my work or can help me see beyond my specific expertise, and both have been really beneficial. ITGA sets up effective, intentional networking opportunities at the conference and throughout the year. One of my markers of success is if I feel comfortable texting a colleague with a question. I use email most of the time, but I'm close enough with someone that I could text them, and it wouldn't be weird to do so, I see that as a success in building a mutually beneficial relationship with that colleague. ITGA is one of the places that has allowed me to build those positive relationships with colleagues across the nation, and I now have colleagues that I can text coast to coast.
Registration is still open for ITGA and I would love to see you in Fort Collins!
Thank you very much Dr. Mason and the College Pads team look forward to joining you and seeing everyone this year at ITGA where College Pads will be presenting alongside Dr. Mason.
The College Pads team warmly welcomes our newest partnerships to the family:
Clark Atlanta University
NC A&T University
Pacific Northwest University
Palm Beach Atlantic University
St Louis University
Spelman College
University of Toledo
Winston-Salem State University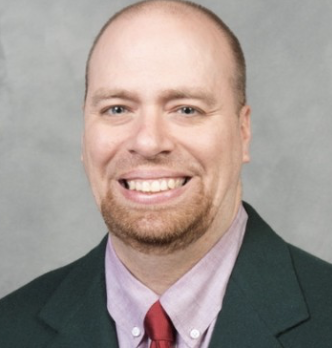 Jeffrey Salmon
Director for the Center for Student Assistance

Size:
15,649
On campus pop:
4,000
Off campus pop:
11,649
Type:
Public Four-Year State Research Institution
Interesting Fact:
More than 55 percent of NIU's student are first-gen; NIU is a burgeoning Hispanic Serving Institution
Jeffrey, tell us briefly about your career path? How did you get started?
Working in Student Affairs is my second career. I had an eight-year career in media relations and publications after my graduate degree. I primarily worked with university athletics departments. I moved over to student affairs in 2013 and started working in NIU's Commuter and Off-Campus Student Services Office. Since then my office went through several changes before I moved over to my current role as the Director for the Center for Student Assistance. During my entire career at NIU, helping students find off-campus housing has been part of my portfolio.
What is an accomplishment that you are proud of working with off campus students?
We've always worked hard to provide students with as much information as possible about off-campus housing so they can make the best decisions for themselves. Partnering with College Pads has been a great support to our off-campus population. Moving NIU Student's Legal Assistance into my suite area has also been a great support as we not only can help students find off-campus housing, but we also offer support while they are renting.
Can you discuss some of the challenges and opportunities in working with the off campus marketplace?
I think one of the challenges for us is that most off-campus properties are owned by a small number of landlords. We know historically students have had issues with landlords in our area, but we can't control that a few own the vast majority of the market. I'm encouraged to see students returning to live in our local area after the height of the pandemic. That should help the marketplace and create a more vibrant university community.
What advice would you give to someone in a similar role? Or in working with the off campus market what advice would you give ?
I would advise those working with off-campus students to remember we are here to educate in a holistic fashion. That includes not just knowing the landlords and the marketplace, but being prepared to educate the student about how to be a renter, especially when challenges arise. For a lot of students this will be their first time renting and things will happen. I'd also advise to cultivate great partners both on campus and with partners like College Pads!
What is a recent good book you would recommend to read or show to watch?
My spouse and I recently enjoyed watching Last of Us. Good story, lead actors and different take on the zombie genre. I admit to not knowing much about the video game. I was surprised when one of my oldest friends said he played Last of Us 1 & 2.
See Below Links to their office and video!
https://www.niu.edu/student-affairs/student-assistance/
https://tinyurl.com/2k5jwktr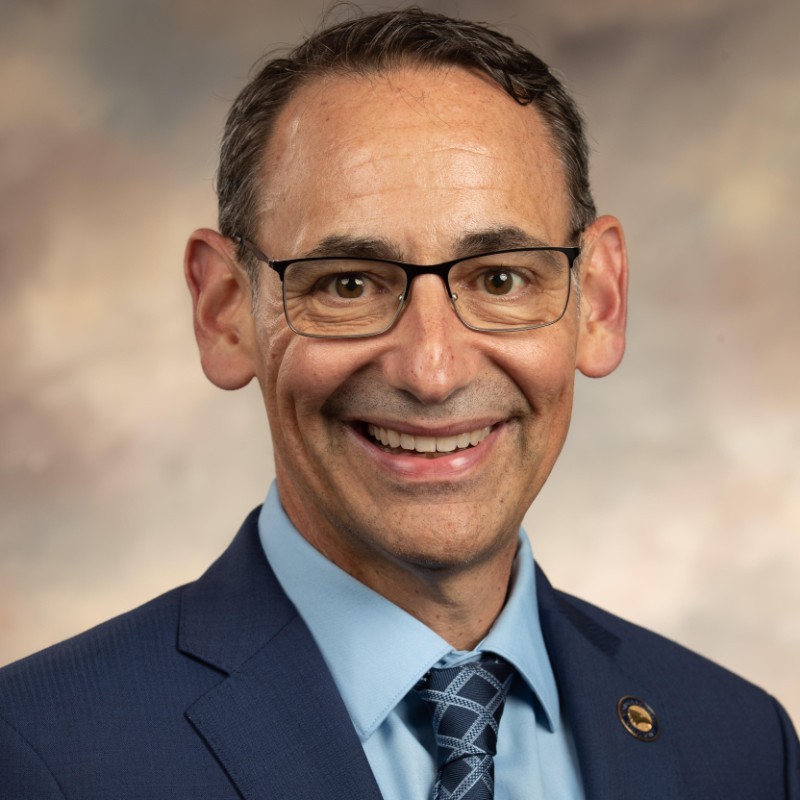 Work Location: Remote presently in Statesboro, GA soon to be NC
What is your role here with College Pads?
As the Assistant Director of Partnerships, I work closely with our current institutional partners to ensure we are meeting their needs and encouraging them to provide feedback on new items, ideas that we can help foster. I have the opportunity to present our platform to prospective new partners. Within the higher education space I work to foster College Pads as a knowledge base resource for institutions seeking to serve their students off campus improving satisfaction, retention, and maintaining the sense of belonging and community once they are off campus.
In your role with College Pads what do you enjoy, what keeps you motivated or inspired?
Meeting and talking with our partners and prospective new partners is great. Each institution is different and getting to know them and ways we can continue to improve so we can serve students better is exciting. I enjoy the pace of work and seeing things get accomplished for those same partners. At College Pads the team is engaged in learning more about supporting students off campus, impact of town and gown relationships, affordability and availability of housing and how working together we can provide the resources students need to succeed. That is inspiring. I hope folks respond to this newsletter with scholarly and best practice ideas that we can put in upcoming newsletters.
Briefly tell us a little about your career path?
I had several jobs growing up from bagging groceries to being a security guard. Career-wise I was an RA at NCSU which led me into the field of higher education. I officially decided on this path thinking Dean of Students one day while working at UNCC as a grad student and grad hall director. I realized it was hard but fun and rewarding work. From UNCC I went to SIU-Carbondale to finish my grad work and then to my first job at UNC-WIlmington. Several stops after there included APSU, Illinois College, Wake Forest, Winston-Salem State University and Georgia Southern University as the Executive Director for Housing (about 28 years total) and was president elect of TACUHO and NCHO.
Describe your pet (s).
None at the moment but had Dalmatians and Beagles
In elementary school what did you want to do when you grew up?
Architect
What sport or activity did you participate in growing up?
Tennis/Basketball
Current Hobbies?
Video Games, D&D, future one- refinishing furniture soon when I move
Favorite place to visit/vacation spot?
Wherever my kids or friends are, I am ready to travel.
What is a favorite book you would recommend to read or show to watch?
LOTR books
Favorite campus to visit?
My alma mater NCSU but I truly enjoy visiting the "next" campus and learning about the people, students and how that campus is special.
Don't Forget About the Off-Campus Summit! Join us at Georgia Tech on July 10-12th to connect, brainstorm and discuss community-focused solutions in the world of student housing.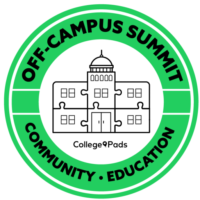 ITGA in Fort Collins, CO
June 7th-9th
ACUHO-I Conference and Expo in Portland, OR
June 26th-29th
Off-Campus Summit in Atlanta, GA
July 10th-12th